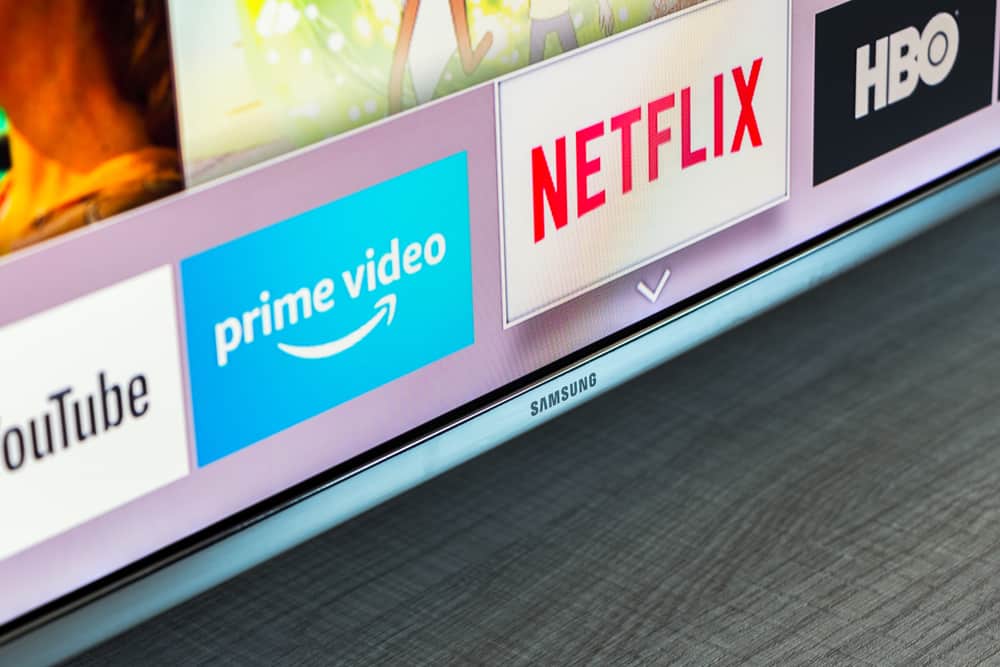 Smart TVs can install apps like Netflix and so on. They also have some special features that distinguish them from normal televisions. They also have some form of storage internally and can accept external storage devices. Perhaps you are running low on storage, and you are using Samsung TV, and you need to know how to increase or add another storage externally; then, after you have read this article, you should be able to do that. So how do you add or increase memory on your smart TV?
You can either remove or uninstall apps and games not frequently used, or you can choose to set the pluggable external storage as internal storage on the smart TV and move some apps to the external storage. Still, Samsung Smart TVs have around 8GB of space for apps and storage, of which just 20 percent is for system files. As
In case you don't know, smart TVs do not contain much space for storage. You can compare their storage space to middle or low-tier smartphones. For example, smart TVs are known to have 8.2GB of storage space available for you to install any kind of app it can support. You will be shown how to add more storage space to your Samsung Smart TV as you read. 
Steps To Add More Memory Space to Your Samsung Smart TV
Smart TVs have different storage capacities; some have large storage spaces, and some otherwise. You might want to boost the device's memory or add more files to your smart TV. Below are methods you can use to add more storage space to your smart TV.
Method #1: Uninstall Unused Apps and Clear the Cache
This method is one of the easiest and best methods for increasing memory space, and it does not just help you clear memory space; it also helps in boosting the speed of your TV. Some games or apps consume a large memory space, and uninstalling them will certainly increase the storage space available. 
Here's how to get more memory on a Samsung TV.
Switch on your Samsung Smart TV and wait until you see the home screen pop up.
Scroll to the menu in Settings.
Go to "General Settings" > "Subsection" > "Choose Apps".
Select all the apps available on your screen.
All the apps are displayed—select all the apps you don't need anymore.
Click on "Uninstall" and press "OK", and that's it!
Method #2: Setup External Storage As Internal Storage
With this method, you will be setting up a pluggable storage device as the internal memory storage for the smart TV. After using this storage device, you must eject it and plug it back when needed. So if you want to use an auxiliary storage drive for storing files on your Samsung Smart TV without any issues, you need to follow these few steps below carefully.
Make sure your external storage device is connected to Samsung Smart TV and power it if required.
Open the option "Samsung Smart TV Settings".
On your remote, press the "Select" button.
Choose the "Storage" option from the following menu on your screen.
Pick the name of the external storage drive you want to connect your Samsung Smart TV to, and then click on "Select".
Select "Setup" to act as internal storage and click on "Select". 
Wait for the process to show completely.
Moving the apps also clears some cache because each app, after usage, automatically generates some cache. And once the app is moved, the cache is also moved.
How Do I Move Samsung Smart TV Apps to the External Drive?
Immediately you are done with the process of setting up the storage; you can now proceed to move apps and games to this new drive. This will help the Samsung Smart TV have some free space internally. 
Here's how to move apps to an external drive on a Samsung TV.
Find your way to Settings.
Proceed to "General Settings", then click on "Apps".
Select the apps you want to move to the external storage drive.
Click on the "Storage" option on your screen. 
Conclusion
Only 20% of around 8 GB is used by default apps in your Samsung Smart TV. So you can enjoy your Samsung Smart TV more than you currently do if you choose to increase the storage space. The ways you can get it done are very easy, as explained above; you must follow them carefully.