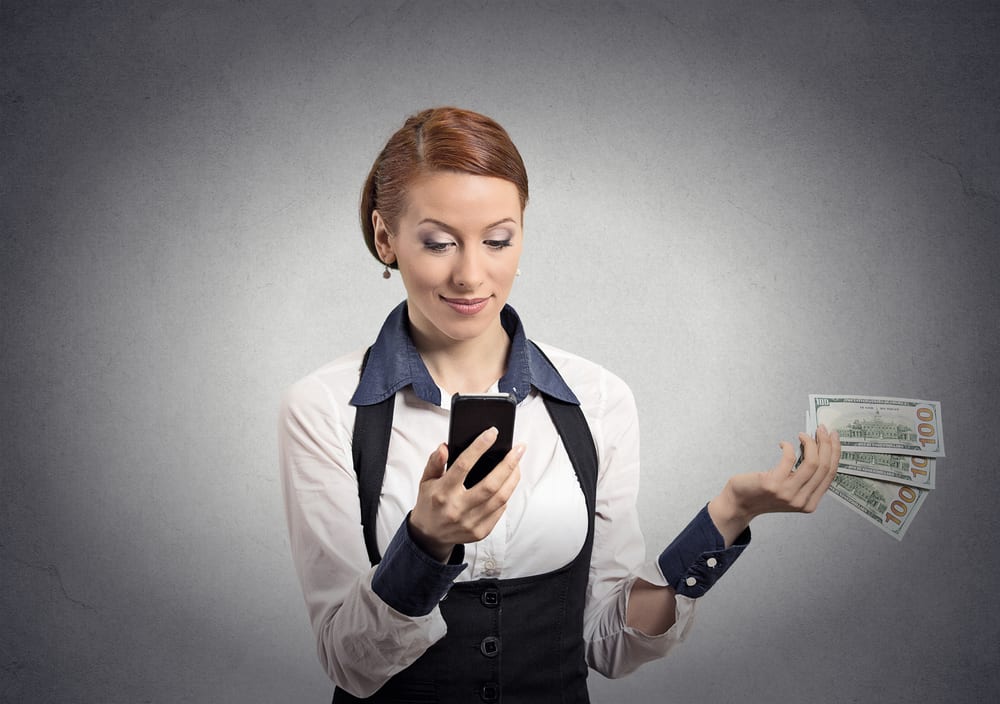 Cash App is a peer-to-peer payment app developed by Square Inc. It's among the most popular online lending apps available on App Store and Google Play Store, with over 7 million users.
Using this app, you can do a broad range of transactions from settling your bills, buying and selling bitcoins, sending money to family or friends, and investing your money. 
However, the challenge arises when you want to send money to someone who is yet to download the Cash App. 
To help you know what steps to follow, here are the easy-to-follow steps to follow when adding persons to Cash App. Consequently, you can enjoy a seamless money transfer between your family and friends. Without wasting much of your valuable time, let's get started. 
Steps To Add People to Cash App  
There are easy-to-follow steps when adding an individual to Cash App, and here they are:
Start by downloading Cash App on your Android smartphone or iPhone. 
Open the Cash App application. 
Create a Cash App account or log in if you already have one. 
Tap on the "Profile Icon" on the screen's top-right corner. 
You'll be redirected to the next page to see your account profile. 
Click on "Invite Friends, Get $5". You should start inviting family or friends to earn the $5 reward. 
A search field will appear to enter information such as your email ID, phone number, or name of the person you wish to invite on the Cash App. 
To know whether the person you want to invite is on Cash App, check if the icon is anywhere in front of the name. You can also invite somebody who doesn't have a Cash App icon but whose name appears. 
Choose the wanted person on your contact list and click on invite. 
A Cash App downloading link will be generated alongside a unique code.
To complete this process, add the person to the Cash App by pressing the send button.
Ensure the person you invited completes creating an account and making the payment within 14 days to qualify for the $5 referral bonus. 
Summary 
Cash App has transformed how you can clear bills by making it a lot more convenient to make payments without breaking a sweat. This app has transformed mobile banking, and it's easy to see why many have seen it as the perfect platform to make personal payments.  
If you have no clue how to add persons without the Cash App account, this article has elaborated the steps to follow to add friends on this app. Subsequently, you can use this convenient and suitable method to send money to your contacts, friends, and family. 
Frequently Asked Questions
How to find a Cashtag on the Cash App?
If you want to find a Cashtag on Cash App, simply add the username or search your contact list for the person. Subsequently, the person's Cashtag will automatically appear, so you can easily send them money. 
However, there are certain situations when the Cashtag might not display itself, and you get an error message. Give it time and wait for a couple of minutes because this might be due to a server problem. After that, try searching for this person again, and their Cashtag will display itself. 
What steps should you follow when sending money through Cash App?
The process of sending money through the Cash App is fairly straightforward, and here are the steps to follow: 
1) Launch the Cash App.
2) Enter the amount you wish to send.  
3) Click on Pay. 
4) Enter the phone number, email address, or Cashtag. 
5) Enter the purpose of payment. 
6) Click on Pay. 
Why can't you add someone to Cash App?
The individual you want to add to Cash App must at least be 18 years old to qualify for having an account with Cash App. And before you can easily send them money, they must be active Cash App users. 
Can you use a fake name on the Cash App?
Yes, you can use a fake Cash App name, which is usually referred to as the Cash App ID. Nonetheless, you must first verify your original identity to be eligible to use the Cash App before doing anything else. Without doing this, you won't qualify using the Cash App.    
Can you have 3 Cash App accounts? 
According to the rules of Cash App, you're only allowed one account with your email address, phone number, and bank account. So, to qualify for three Cash App accounts, you'll need to use three different phone numbers, bank accounts, and email addresses.