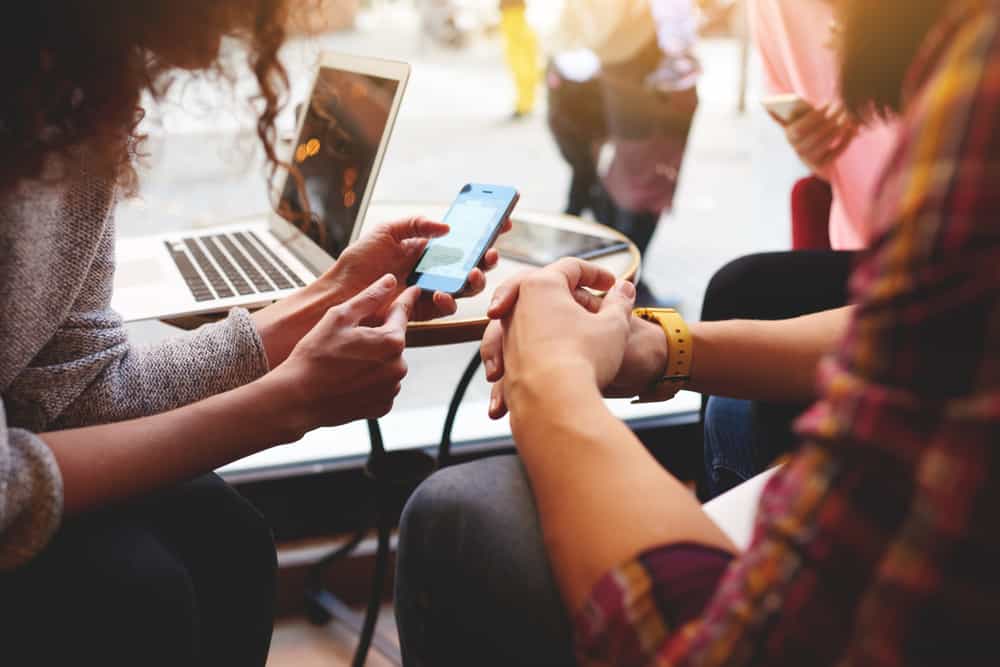 An iPhone offers many superb features that make communicating with our loved ones easy. One of them is the Messaging app. Its group texting (iMessage) function makes things even better by allowing us to create groups and add and remove people anytime. If you've created a group for the first time on your iPhone, you want to know how to add friends, acquaintances, and co-workers to it. 
The process involves a few quick and easy steps; it's straightforward even for a new iPhone user. Open the Messages app and tap to open the group chat into which you wish to add people. Click on the Details icon, tap on Add Contact, enter the contacts of people you want, and finish it up by tapping Done. 
We've put this into steps below to help you understand it better. Additionally, we've mentioned three chat groups on iPhone, which is something you probably don't want to miss.
How to Add People to a Group Chat on iPhone
It's an essential skill to learn how to add people to a chat group on iPhone. Whether you want to add someone to a new group that you've just created or an existing one, the steps to do so are easy:
Open the "Messages" app on your iPhone. 
Choose the conversation you wish to add people to and tap to open it. 
Tap on the info or "Details" icon on the upper-right section of the screen. 
Click on the "Add Contact" button.
The "Add Contact" screen offers a search feature to search and find the contacts you want to add quickly. 
You can scroll and select the names of people you want to add.
Alternatively, type the name of the person you want to add to the group to find them quickly from the phonebook. 
You can add up to 32 people or 31 plus yourself for the iMessage group chat. For a regular MMS/SMS group chat, you can add nine people (or 10 participants, including you). 
Once you finish, tap "Done" and you'll have added the person to the group.
A group must have at least three participants, and all of them must be using an Apple device (iPhone or iPad) if you want to add people to an existing group chat using the iMessage function. Conversely, a group must have at least four people, and everyone is using an Apple device if you want to remove a member. 
Three Types of Groups on iPhone
There are three different types of group chats on iPhone:
iMessage Group – iMessage is enabled on every iPhone user, and messages appear in blue. Everyone can add or remove group members anytime and use all the message effects and multimedia files. 
SMS Group – At least one of the group members has inactivated both MMS and iMessage. That means the participant will receive and send text messages even if they are outside the group. However, they won't send or view group chat answers or multimedia files.
MMS Group – Not everyone uses an iPhone, and the messages appear in green. Not all the standard iMessage functions are accessible in the MMS Group. However, everyone in the group can send and receive messages and multimedia files and view other group members' messages. 
You can't add a person who's not using an iPhone or non-Apple device to an iMessage group chat. Instead, you'll need to create a new SMS/MMS group to add such a participant. 
There's no function to add or delete someone from SMS/MMS group chat. You can't add or remove someone from a group chat using a non-Apple device. Read more on iMessage and SMS/MMS.
Conclusion
The above was our article on how to add people to a chat group on iPhone. As you've realized, it's easier than you might have imagined. The process is just a matter of five easy steps; start by opening the Messages app and choose the group chat into which you wish to add people.
Next, tap on the Details icon on the upper-right corner of the screen, click on "Add Contact" and search the contacts of people you want to add. Finally, tap on the "Done" option – it's as easy as that! 
We've also learned that there are three different groups on iPhone; iMessage, MMS, and SMS Group. You can add people to a group chat as long as it has at least three members and everyone in the group is using an iPhone or iPad. 
Frequently Asked Questions
How can I create a group chat on my iPhone?
It's easy to create a group chat on iPhone. Start by ensuring that both the MMS and iMessage in the Settings on the Message App are enabled. After that, follow these steps:
1) Open the Messages App on your iPhone if you're not already there. 
2) Tap on the "Compose" button in the top-right section of your screen.
3) Fill out the To: section with the names of people you want to add to the group. You may use the plus (+) icon to choose participants from the contact list. 
4) Now type your message and tap the Send button.
Can I remove someone from a group chat?
You can't remove someone already part of the conversation from a group chat. Instead, you can either leave the group or mute their chats. 
Can someone see the previous texts when I add them to a group chat?
Yes. Someone will see all the previous texts when you add them to a group chat.