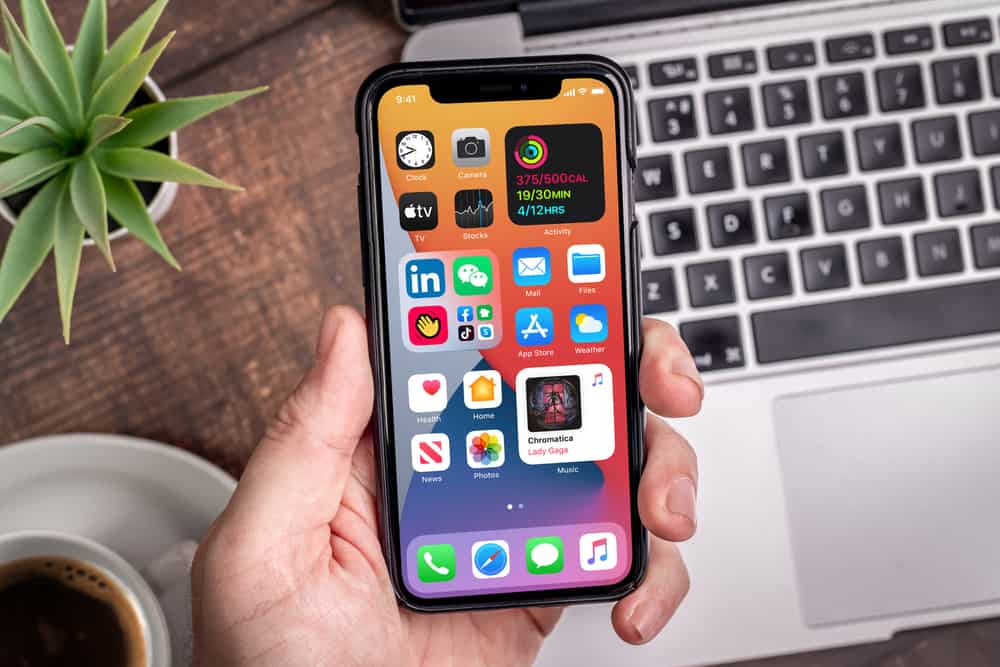 There are several methods through which you can customize the Home screen of your iPhone. Adding photo widgets to it is one of the brilliant ways. After adding the photo widgets, you will see a selection of your photos in a set position. If you're unsatisfied with where the system puts the widget, you can change the widget's location. But before you start bothering yourself with moving the location of the widget, how can you add photo widgets on your iPhone?
Ideally, there are simple ways to add photo widgets on iPhone. You can do this through the Photos app widget Apple offers. You can also use any third-party app, such as Widgetsmith, featuring a custom widget. 
It's great to start your day seeing a beautiful photo widget with your favorite scenes or faces (or that of your beloved) on your iPhone's Home screen. In this article, we'll explain a couple of ways you can add a photo widget on your iPhone Home screen.
2 Methods To Add Photo Widgets on iPhone
Below are the two ways you can add photo widgets on your iPhone.
Method #1: Using the Photos App Widget
Apple designs a widget for the Photos app and its other applications. If you intend to add a photo widget, you may want to choose this method due to how straightforward it is.
It is simple to add the widget. But choosing the photos, you see in the widget may be challenging.
Here's how to add photo widgets on iPhone using the Photos app.
Press and hold a blank area on the device's screen until you see the icons jiggle.
Open the Widget Gallery by hitting the "+" on the top right.
Click "Photos" from the list of widgets.
Examine the three widget sizes by swiping left and right.
Choose one of the widget sizes and press "Add Widget". You can move the appeared photo widget by pressing and holding an empty space on the screen.
Press and hold the photo widget when you see the icons jiggling.
Drag the photo widget to another location and release it.
Press an empty spot on the screen to see the widget locked in its new place.
You should know that Apple's Photos will not allow you to select the photos you like to display in the widget. During the widget size selection, you will observe that displayed photos are from your "Featured Photos" and "Memories" in the Photos app. You don't have control over "Featured Photos"; only the Photos app does. You can only exclude pictures.
Besides, you can't exclude pictures that are not considered "Featured Photos" from the widget. All these are the limitations of Apple's Photos widget. So, how can you remove an image from the photo widget on your device?
Here's how to remove an image.
Click the photo you want to remove when it appears in the widget.
Hit the share button or tap "More" (three dots) on newer iOS versions. You can also press and hold the photos to open the shortcut menu.
Press "Remove from Featured Photos".
Method #2: Using Widgetsmith
Suppose you intend to opt for a third-party app instead of using Apple's Photos app widget based on its limitations. The app you can choose is Widgetsmith.
Widgetsmith is a free app that allows custom widget creation. This third-party app allows you to add a photo or a complete album from your Photos app. In addition, it allows you to select the photos of your choice and change them when you feel like it.
Here's how to add photo widgets on iPhone using Widgetsmith.
Download and launch the Widgetsmith app, and pick your preferred widget size (small, medium, or large).
Hit "Default Widget".
Search for "Custom" in the widget types.
Choose "Photos in Album" to display the entire photos from a particular album or "Photo" to display a specific photo.
Click "Selected Album" or "Selected Photo" and choose the album or photo you prefer using.
Tap the top left arrow to go back. You can also change the widget's name by tapping "Rename" at the top before exiting the page.
Hit "Save" when you're done.
Add the photo or album widget to the Home screen.
Press and hold the widget when you see it on your Home screen. Then, select "Edit Widget" and choose the album or photo widget.
Conclusion
It looks great seeing people's photos on their iPhone's Home screen. You can do the same for yourself by following any of the methods offered in the article. If you opt for Apple's Photos widget, you will have a rotating photo from your photo library displaying effortlessly. But you can't control what photo should appear. Nonetheless, you can choose a third-party app if you want your photo to rotate via a selection of specific photos or if you want to display a fixed photo.