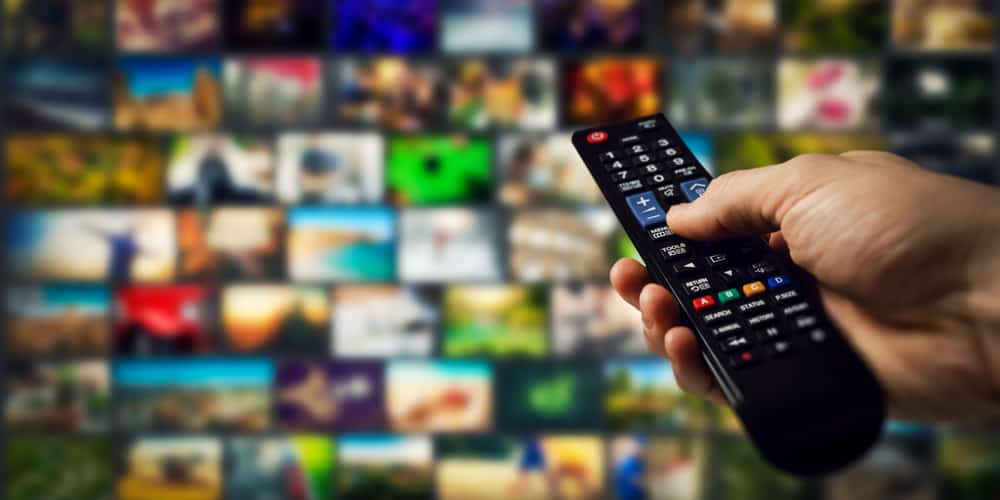 Nothing is more entertaining than all family members gathering for a weekend movie night. Many media streaming services can make this family time extremely enjoyable through their vast collection of movies and TV shows. One such service is Pure Flix having the best family-friendly content; here's how you can add Pure Flix to your smart TV.
First, you must subscribe to the monthly or yearly package from Pure Flix. Now, search and install the Pure Flix application from your smart TV's app store. Add the icon to your home screen and log in to the Pure Flix app using the credentials you chose while signing up for the subscription.
The biggest advantage of Pure Flix is the access to faith and family-friendly content focused on the Christian community. In this article, we will walk you through the process of adding Pure Flix to your smart TV and enjoy the clean content with your loved ones.
Subscribing to a Pure Flix Streaming Package
Before enjoying the wholesome content on Pure Flix, you need to subscribe to one of their packages. You can buy this subscription using any device and then use the login credentials when using the app on your smart TV. 
Currently, Pure Flix offers two subscription packages. The monthly subscription costs $7.99, while subscribing to the annual package can save you some money in the long run as it costs $69.99. It converts to a monthly expense of $5.84 only. 
Whichever package you choose, Pure Flix offers a free seven days trial to its customers. So, you can cancel the subscription anytime during the free trial period, and you will not be charged. 
After the trial period ends, you will be charged for your subscription, and you can continue watching your favorite shows and movies. Here's how you can subscribe to Pure Flix's package of your choice.
From your device's browser, search signup.pureflix.com.
Scroll down and enter your email in the given space. Then, click on "Choose Plan".
Choose whether you want to subscribe to the annual or monthly plan.
Click on "Choose Plan & Continue".
Enter your login information, including your first and last name, email, and password. 
Click on "Create Account", and your account will be created.
You will be redirected to the payment page. Here you must enter your card details to confirm your account. 
Click on the "Start Your Free Trial" option to enjoy your first free week of subscription. 
Adding Pure Flix to Your Smart TV
Once you have successfully created your Pure Flix account, you can start streaming the content on your smart TV anytime. Follow the steps below to add Pure Flix to your smart TV.
According to the model and manufacturer of your smart TV, choose the app store from where you can download applications to your TV.
Search for "Pure Flix" and install the application.
Add the app's icon to your home screen and launch it on your TV.
It will ask for your account credentials. Log in using the details you entered when subscribing to the Pure Flix account. 
Once your information is verified, you can stream your favorite content anytime from your smart TV.
Pure Flix is an outstanding service supported on most smart TVs and other smart gadgets. You can stream Pure Flix content on five devices simultaneously. Pure Flix services are only officially available in Canada and the USA. However, some people still enjoy the services in other regions of the world using a virtual private network.
The Bottom Line
Pure Flix is one of the leading streaming services for smart devices. If you want to stream Pure Flix on your smart TV, subscribe to its monthly or annual plan. In both cases, you will get a seven days free trial.
After that, you must install the Pure Flix application on your smart TV and log in using your account credentials. This way, you can start watching your favorite shows and documentaries on TV. This article has described the process of adding Pure Flix to your smart TV. We hope it has helped you stream clean and family-friendly content on your TV.
Frequently Asked Questions
Can you download movies and documentaries from Pure Flix?
Although Pure Flix directly competes with the streaming services like Netflix and Hulu, there is no option to download content like the latter. You need a stable internet connection whenever you stream media through Pure Flix.
Is Pure Flix suitable for children?
If you're looking for clean and family-friendly content, there's no better option than Pure Flix. It features a wide variety of Christian-focused content, and there's even an option to switch to the Pure Flix Kids section and restrict the content according to your child's age.