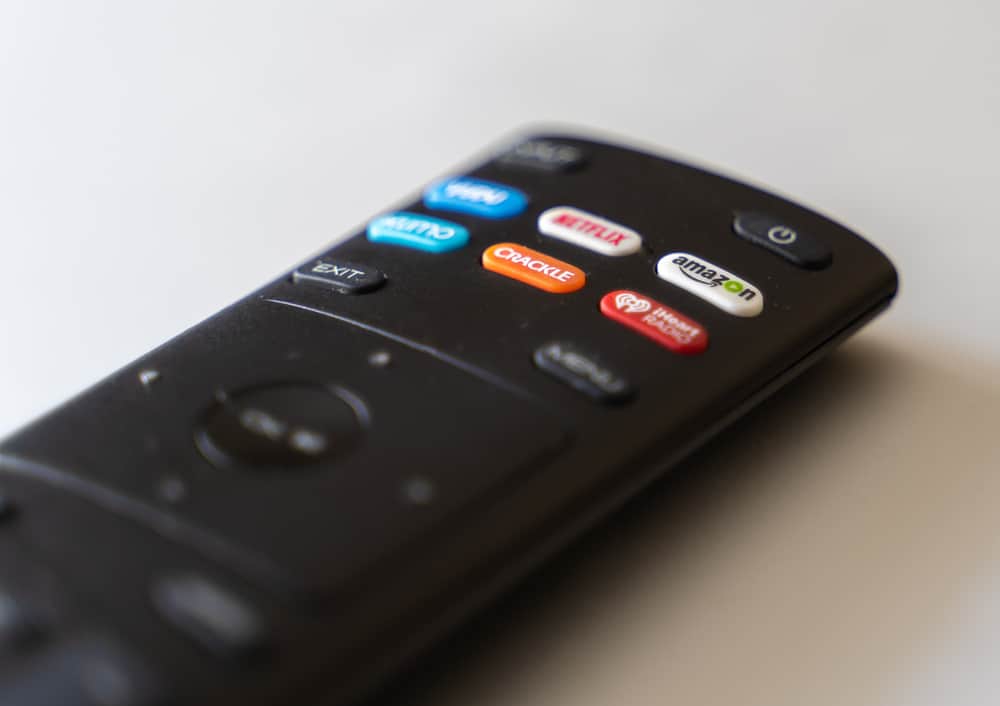 Vizio recently announced that the SmartCast platform would soon get direct access to the native Sling TV app. Previously, users could cast Sling TV from their smart device to any SmartCast-enabled TV. Now, new Vizio TV models will include a built-in Sling TV app.
To add the Sling TV app to an older version of the Vizio smart TV, go to the Apps on the home screen and download it. You can also cast it via Chromecast using your phone, or you can use your PC.
Still confused? Here's everything you need to know.
Is Sling TV Available on All Vizio TVs?
Sling TV is one of America's most famous and loved streaming platforms. Costing just $30/month, Sling TV allows you to watch on-demand content, live sports, and even kids' content. Besides numerous free channels, the service has premium channels for lifestyle, entertainment, and news.
Even though Sling TV is available on most devices, that hasn't always been the case with Vizio TV. Earlier, Vizio smart TV owners had no choice but to stream Sling TV on a Vizio TV by casting the app using their phones.
However, recently, Vizio has started to add some of the more popular apps on its SmartCast TVs, which means the Sling TV app is now available for downloading on the Vizio App Store. So now, you can easily download and use the app without any additional setup.
You don't need to worry even if you have a VIA TV. While you can't download the app on it, you can still cast whatever you want using your phone.
How To Add Sling to Vizio Smart TV
SmartCast is Vizio's OS for connected TVs. It is an in-house solution that uses Apple AirPlay and Chromecast and integrates HomeKit. It also supports all voice assistants, including Apple Siri, Google Assistant, and Amazon Alexa.
If you have a SmartCast TV, you can get the Sling TV from the app store. Here's how:
Switch on the Vizio TV and connect it to Wi-Fi.
Press the "V" or "Home" button on the remote. This will open up the Vizio App Store.
Now, using the D-pad, search for Sling TV.
Since the Sling TV app is available as an in-built app, simply press "OK" on the app tile to launch it.
How To Cast Sling to Vizio Smart TV
Sling TV is one of the apps that support Chromecast. Since the Vizio Smart TV comes with in-built Cast support, you can simply screencast Sling TV to your smart TV. Alternatively, you can cast it via your Chrome browser to your Vizio TV.
Using Your Smartphone
Whether you have an iOS or an Android smartphone, you can easily cast Sling TV on the Vizio SmartCast TV. Here's how:
Install the Sling app on your phone.
Ensure your smartphone and the Vizio Smart TV are connected to the same Wi-Fi.
Launch the app on your phone and sign in with your Sling account.
Play your desired video on the app. You'll see an icon to cast the video on the playback screen when you play it. Tap on that icon.
Your phone will now start to search for a casting device nearby. Once it detects the Vizio Smart TV, tap on it.
Your chosen video will now start playing on the Vizio Smart TV.
Using Your PC
If you don't have your phone nearby, you can easily cast your favorite video from Sling to your Vizio TV using your Chrome browser. Here's what you should do:
Launch Chrome on your computer. Make sure you have the latest version.
Head to the official Sling TV website and sign in using your account.
Right-click on the screen and then choose the "Cast" option. You will then see your Vizio Smart TV on the list of devices you can cast to. Click on that.
Finally, play any video of your choice from the website. It will be cast on your TV.
Summary
Sling TV has a good collection of channels and shows for kids and adults, and since you can now add it to your Vizio smart TV, you can benefit from this live-streaming service. Even if you don't have a SmartCast TV, you can still cast videos from your phone to your TV and enjoy all your favorite shows on a big screen.
Frequently Asked Questions
Is a SmartCast TV any good?
The SmartCast M-series from Vizio is a line of good 4K TVs with built-in apps for streaming. This way, you can easily watch your favorite content in 4K without switching to Roku or Apple TV. 
Do all Vizio TVs come with SmartCast?
All Vizio TVs manufactured in 2018 or later come with the SmartCast.