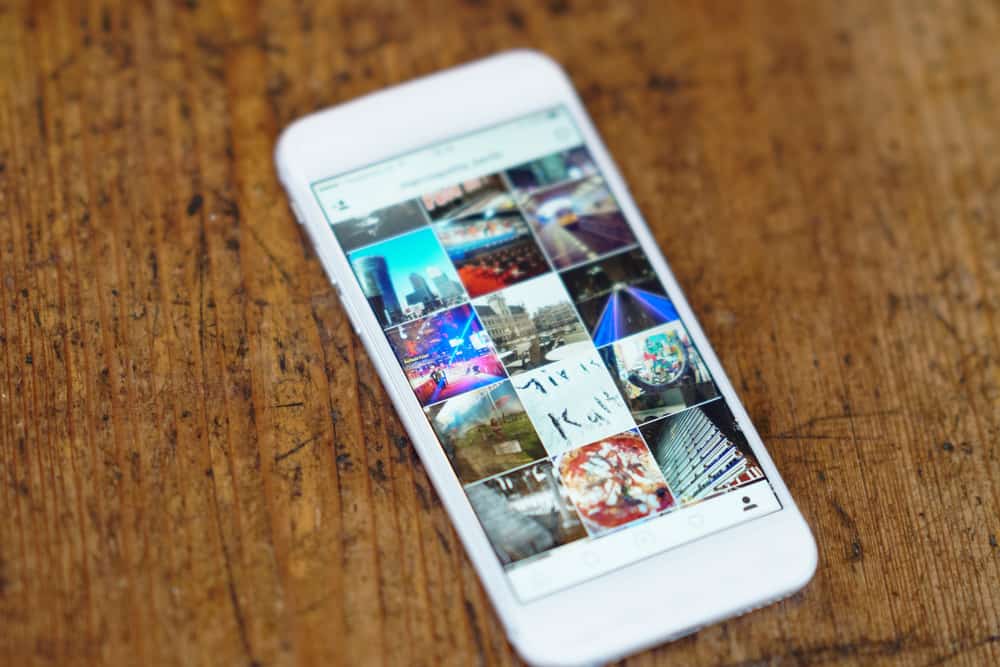 Stickers are like labels or tags; we use them to show present status. Stickers represent emotions and show our daily lives' moods, feelings, and actions. On different social media platforms today, many users have taken to the use of stickers as a means of communication. Someone says, "Hello, good morning, did you sleep well?" and the message's recipient replies with a sticker that depicts someone sitting up, stretching, and yawning on the bed. You will agree that communication has occurred, and the sender of the initial message got the answer. 
Stickers aren't totally like Emojis because they are more elaborate and character-driven. You can create stickers out of any picture or video, which means you can have still or animated stickers, unlike Emojis that are already made and fixed. 
In this article, you will learn how to add stickers to photos on your iPhone. There are different social media platforms where you may feel the need to express yourself or shed more light on a shot by adding stickers.
Some of these platforms are Instagram, Snapchat, and even the widespread messaging app, WhatsApp. Adding stickers to photos on these platforms varies. For better understanding, there are steps for each platform.
How To Add Stickers To Photos on iPhone Using Snapchat?
Snapchat is one of the platforms used for sending messages and taking pictures. To get started, here's what you'll need to do:
Go to the App Store on your iPhone and download Snapchat. The app is designed in yellow, and it has a ghostlike logo which is white. 
After installing and signing up, you can take pictures by using the shutter button available on the app. There are also various stickers you can pick from to enhance your photos. 
When you snap a picture, the photo preview shows immediately with a list of icons arranged vertically at the top right corner. 
To add a sticker to your picture, tap on the box icon with a folded corner (also the sticker icon) and select any sticker. 
You can also select a picture from your camera roll by clicking on the "Memories" icon directly below the shutter button. Open the camera roll, choose your preferred image and click on "Edit Photo" follow the last two steps to complete the process. 
Using WhatsApp
WhatsApp is the most popular messaging app that allows its users to swiftly send and receive text and voice messages. Users also get to share their moments using the "Status" feature available on the app.
To add stickers to photos using WhatsApp on your iPhone, do the following:
Open the WhatsApp app on your iPhone and go to a direct message or a group chat. 
Select the "Stickers" and tap add to add new sticker packs.
There should be a list of sticker packs you can download. Tap the download icon that looks like an arrow facing down beside the sticker pack of your choice. 
Click on the "+" icon in the direct message and select your preferred picture. 
Click on the emoji icon at the top and select stickers. 
To post on your status, click on the status icon at the top right corner, select a picture, and follow the same procedure to at a sticker. 
Using Instagram
Instagram is a purple and orange-colored icon with a camera inside.  You can use features like Stories to post your pictures. Follow the steps below to give your pictures that extra touch with stickers: 
Open your Instagram app and click on the camera icon at the top left corner. 
You snap a picture directly or select one from your camera roll. The camera roll icon is located at the bottom left corner.
Select your preferred picture. There should be a list of icons arranged horizontally at the top. 
Click on the sticker icon that looks like a square-shaped smiley, and scroll through the sticker menu to select your preferred sticker. You can adjust your sticker by dragging it to your desired position or pinching in and out to zoom in and zoom out.
You can also search for a sticker by typing the keyword in the provided search bar. 
Frequently Asked Questions
Can I add more than one sticker to my photos?
Yes, you can add as many stickers as you like to your photos. 
What app is the best to make stickers?
Some very nice apps for creating stickers on iPhones include the Top Sticker Maker Studio Memes, WhatSticker, Sticker.ly, Avatoon, Sticker Maker Studio, and Bitmoji. You can also search on your Appstore to get more sticker maker options.