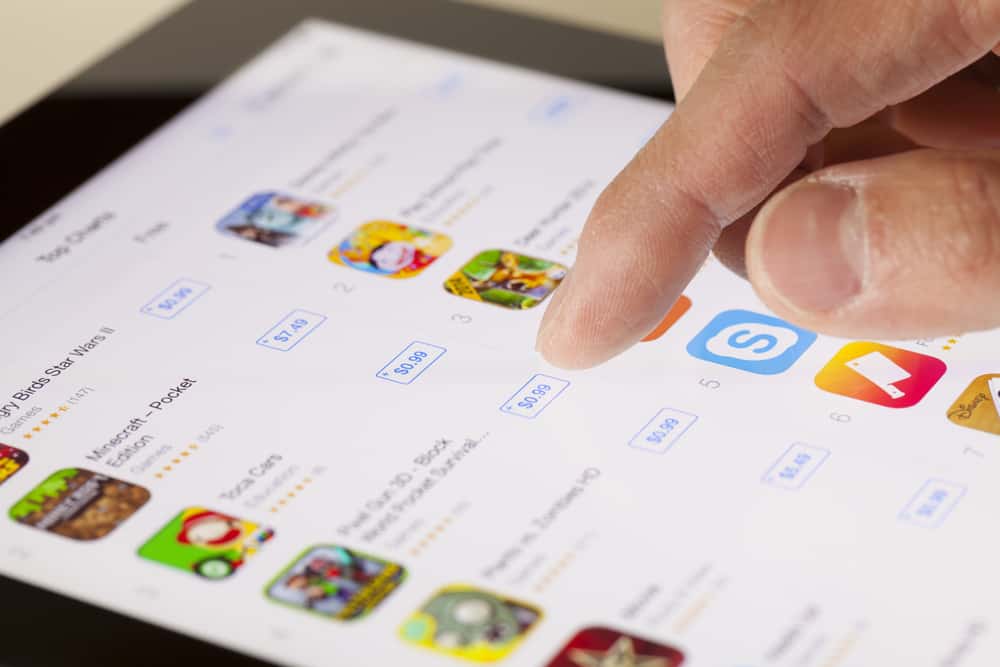 There is an additional in-app purchase feature whenever you buy or download an app from the Apple App Store. "Unlock new game levels", "buy tokens", "take new or extend existing subscriptions", and "remove ads from an app"—these all fall in the in-app purchase category. To do that, you need to have the in-app purchases feature enabled on your iPhone. With this, you can make unlimited purchases when required.
Enabling this feature is easy. You must go to your iPhone Settings, locate the "In-App Purchases" option, and select "Allow".
If you have issues with in-app purchases, this article will clear all your doubts. Here, we will discuss in detail how to allow in-app purchases on iPhone and look for other problems you might encounter.
What Does "In-App Purchase" Mean?
An in-app purchase is buying anything in an application using real money. Primarily, in-app purchases are categorized into three types. Let's understand with examples.
Subscriptions: Apps like YouTube and Netflix requires you to pay a monthly or yearly fee to use their premium features. While YouTube is free, you need to spend money to use their premium (ads-free) feature. Similarly, Netflix asks you to make purchases in the form of subscriptions to watch its content.
Unlockables: Take Fornite and PUBG as an example. Here, you get cool-looking gears and skins by paying money in return. These qualify in the in-app purchase category.
Expandables: Mostly, you will find this in free-to-play games like Stick Cricket, Candy Crush, etc. Here, you get a limited life, but if you want more life to play, you need to fork out money.
While you can make unlimited app purchases, sharing them with a family member is not allowed. You might have to take premier plans and add your family members to the same plan to share.
How To Allow the "In-App Purchase" Feature on iPhone
If you want to allow an in-app purchase feature on your device, follow the steps below.
Launch the Settings application.
Select "Screen Time".

Tap "Content & Privacy Restrictions" to turn the toggle green.

Select "iTunes & App Store Purchases".
Tap "In-App Purchases".

Click "Allow".
In the App Store, you can tell if an app has in-app purchases if you see the words "In-App Purchases" below or to the right of the "Get" button.
What if Someone Is Aware of My Screen Time Settings?
If one or more family members use your device and are aware of the passcode you have set in Screen Time settings, you may face unwanted monetary loss. Kids, while playing games, may buy stuff they like costing you money. Therefore, you need to set parental controls and put different passcode (other than the device passcode) to safeguard your wealth.
Wrapping Up
While in-app purchases are a great feature to buy your favorite stuff while gaming or watching content, keeping it safe from misuse is critical. We suggest you disable the feature if you are frequently tempted to make in-app purchases. That way, you'll save a lot of precious money. Since you are now aware of enabling it from Settings, keeping away from it momentarily is not such a bad idea.
Frequently Asked Questions
Why is my iPhone not allowing in-app purchases?
By default, your iPhone should allow it. However, if you cannot make in-app purchases, you should enable it from Settings. Launch Settings > "Screen Time". Then, select "Content & Privacy Restrictions" > "iTunes & App Store Purchases" > "In-app Purchases". Lastly, check "Allow". 
Why can't I enable in-app purchases?
If you are trying to purchase an add-on, gifts, level-ups, or other features, your iPhone should enable in-app purchases. However, you may face restrictions while buying if you do not have it on in Settings. Launch the Settings app and allow it to make in-game or in-app purchases. Furthermore, while downloading an app from App Store, do check if the application has the in-app purchase feature.
How do I turn off in-app purchase restrictions on iPhones?
Limiting in-app purchases is crucial if your child or other family uses your device. You can set a passcode to in-app purchases. That way, your kids won't be able to buy stuff while using your iPhone. Go to Settings > "General" > "Restrictions". Enter a restriction passcode and re-enter it to confirm. Next, turn the toggle green in the apps you want to put restrictions to. To turn it off, select "Disable Restrictions" after proving the passcode you set earlier. 
How do I allow purchases on family links on iPhones?
The "Ask To Buy" feature lets you set permissions for every family member. To do that, go to Settings > Your Name > "Family Sharing" > "Ask To Buy" > "Family Member's Name". Turn on the toggle next to "Ask To Buy".