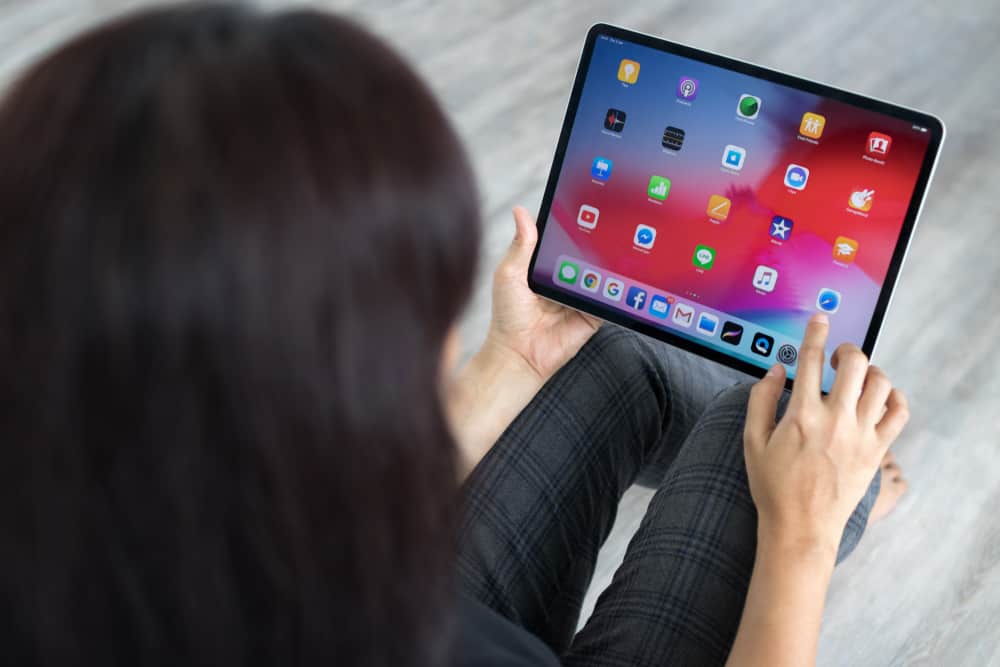 It isn't delightful to have persistent ads on our iPhones, iPad, iPods, or Mac devices. These pop-ups appear in the Safari browser or any other third-party browser such as the chrome browser. When they become so unpleasant, the inbuilt pop-up blocker can help us stop them.
Nevertheless, we do not need to turn on the pop-up blocker every time. Some essential and secure sites use pop-up windows. And for us to proceed with these sites, we have to allow pop-ups.
To allow pop-ups on your iPad, go to Settings > "Safari" > "Block Pop-ups". This method also works for iPhone and iPod touch.
This article will explain how to allow or block pop-ups on your iPad/iPhone/iPod touch Safari browser. You will also learn other ways to browse on your Apple devices securely.
What Are Pop-Ups?
Pop-ups are ads, notices, offers, discounts, prizes, or alerts on active browser tabs.
Clicking on these pop-ups usually leads to a website redirect. On some sites, these redirects take us to malicious or phishing websites to steal personal or financial information.
However, not every website has suspicious pop-ups, and we will have to allow pop-ups on such websites.
The following section will show you how to allow pop-ups on your Apple devices.
How To Allow Pop-Ups on iPad
Here are the steps you can use to turn On the pop-up on your iPad.
Go to Settings and open "Safari".

Under "General", go to "Block Pop-ups".

Toggle off the "Block Pop-ups" button. By now, pop-ups will be enabled on your Safari browser.
You can always turn on the pop-up blocker using the same setting's procedures.
Why Should I Allow Pop-Ups?
You may need to turn off your pop-up blocker to access some web pages.
Notably, these occur in payment sites where the transaction details, transaction reference numbers, credit cards, and passwords will be inserted in a pop-up window.
Most times, web developers create pop-up windows for web page optimization. Web page optimization allows users to efficiently perform a couple of tasks on one web page instead of going to another browser.
In the case of a payment site, going to another browser will often lead to the closing of the previous tabs when the user returns. This could result in a significant loss of revenue for the business as the customer may not proceed with the transaction again.
Hence, it is necessary to allow a pop-up window when a trustworthy website requires it.
How To Block and Manage Pop-Ups
As much as pop-ups are suitable for some credible and trustworthy websites, it is not ideal for malicious sites. For malicious sites, you will need to block pop-ups.
Here are various ways to manage or block pop-ups on your iPad, iPhone, or iPod touch.
Method #1: Regularly Update Your Software/Apps
When app and web developers update their software, they usually include security updates. These updated versions are safer than outdated ones.
Site hackers may usually find ways to break into the former app version. However, they can't break into the newer software because they are reinforced with additional security and encryption in their updated versions.
Method #2: Always Download Software/Apps From the App Store
For Apple product users, the App Store is the first site you should go to to download software or an app. You can visit the Apple Store at www.apple.com/store.
You can download and install any dedicated apps for your iPhone, iPad, and iPod touch from the Apple Store. You can also install software for your Mac PC using the Apple store.
Method #3: Enable Safari Security Features
Safari browsers have security features such as "Block Pop-ups" and "Fraudulent Website Warning".
You should turn on these Settings for an extra layer of security when browsing.
Here is how to enable these settings.
Go to Settings > "Safari".

Scroll down and turn on "Block Pop-ups".

Scroll down further once more and turn on "Fraudulent Website Warning".

On Mac PCs, you can also enable "Block Pop-ups" and "Fraudulent Website Warning" settings.
Go to the Safari browser on your Mac computer.
On the tab menu, click "Preferences" > "Security".
You will see the options to turn on "Block pop-ups" and "Fraudulent Site settings".
The "x" icon on some pop-ups redirects to other fraudulent sites. Hence, closing the tab completely is best to close a pop-up ad. Never attempt to click on any part of a suspicious pop-up.
Why Should I Block Pop-Ups?
As an Apple user, you should block these pop-ups as many deceive users that their ads are from Apple or another credible company.
Also, downloading software, plugins, games, and other files from these redirects can often result in downloading corrupted files with viruses.
If you are unsure that the website is from a trustworthy source, it is advisable not to click the pop-up.
Conclusion
Pop-ups have good and bad effects depending on the website's intent. With the many pop-ups commonly seen while browsing, you should be careful not to click malicious ones.
Make sure to read this article to know how to allow pop-ups in your browser when needed and learn other ways to keep your browsing safe.