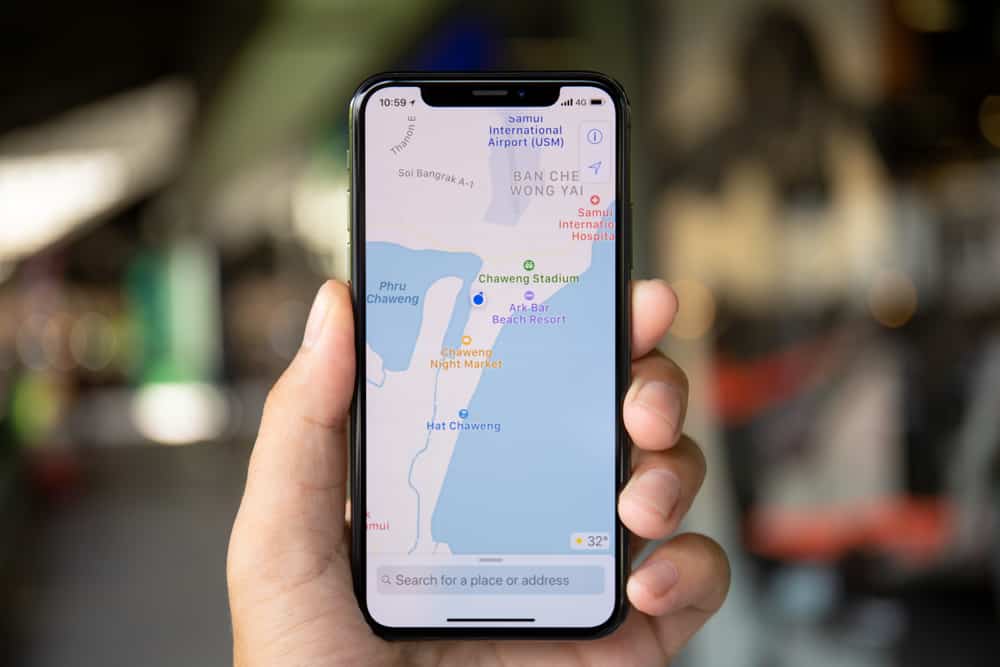 No one likes toll roads; most of us try our best to avoid them as much as we can. Luckily, that task has become easier, thanks to Apple Maps, which allows you to plan your journey through a different route while avoiding all toll roads.
To avoid tolls on iPhone maps, go to Settings and Maps. Under "Directions", tap on "Driving". On the next screen, tap the "Tolls" toggle under the "Avoid" section to allow "Maps" to choose a route without any tolls. Alternatively, you can avoid tolls on a trip-by-trip basis by opening up driving options for your particular trip on the "Maps" app and tapping on the "Tolls" toggle to enable "Maps" to plan a toll-free route. 
Read on as we explain how you can get "Maps" to plan an alternate, more scenic route that skips all these wallet traps.
Why Would You Want To Avoid Tolls?
There are a number of scenarios where you would want to avoid tolls. These include:
You're teaching your kid how to drive or have just started driving and are not ready to hit the highway yet.
You're driving through cities you've never been to and want to avoid tolls to prevent unnecessary expenses or heavy traffic.
You're planning a road trip and want to compare routes without and with tolls. This way, you can decide if paying the toll is worth it. For instance, sometimes you can save a lot of time by taking toll roads, which makes sense to spend the extra bucks. However, in other cases, going through tolls can save just a few minutes, which means you can avoid them completely.
How To Avoid Tolls on iPhone Maps
Apple Maps allow you to avoid tolls on a trip-by-trip basis, or you can just change the setting for the app and have it avoid all tolls completely. Let's look at both options in detail.
Method #1: Avoiding Tolls Completely
To avoid tolls for all your routes, you must change the settings from the "Settings" app, not the "Maps" app itself. Once you change the settings, "Apple Maps" will show you a number of routes with the estimated driving time and distance. So if avoiding tolls results in a longer route, you can decide if you want to follow through.
Here's what you need to do:
Open up the "Settings" app on your iPhone.
Scroll down and find "Maps" from the list. Once you find it, tap on it.
On the next screen, tap on "Driving under Directions".
This will open up further options. Under "Avoid", you will see two options: "Tolls" and "Motorways". Tap on the toggle to enable it.
You're done!
Next time you ask "Apple Maps" for directions, it will automatically show you a route without any tolls.
Method #2: Avoiding Tolls on a Trip-by-Trip Basis
You can also avoid tolls for individual trips from within the app itself. Here's what you need to do:
Open up the "Maps" app.
Type in your destination and tap on "Directions" but do not hit "Go" yet.
You'll see a small horizontal line on the top of the search box. Swipe up with it or just tap on it to open up more options.
After all the different route options, you'll see an "Avoid" section, with options for both "Tolls" and "Motorways". Tap on the toggle next to "Tolls" to enable it.
Maps will now show you a primary route without any tolls along with other paid routes.
You can now hit "Go" for your desired route.
Avoiding Tolls on iPhone Maps When You're Offline
Of course, you wouldn't want to get lost in the middle of nowhere, especially somewhere with no cellular service. To ensure you don't end up going in circles when traveling to a remote area, you can use iPhone Maps even if you're offline. Before you embark on your journey, here's what you need to do:
First, make sure your "Location Services" is on.
While connected to the internet, put in your destination and tap on "Go".
Select your desired route and let it load. Then wait for the navigation to start.
The route you will take will now be saved on your iPhone, so you won't need Wi-Fi or mobile data for Maps to work.
Summary
Toll roads can be very annoying, especially if you're in a place you've never been to. Luckily, with Apple Maps, you can find an alternative route that doesn't include toll roads. Sometimes, the routes can be a little longer but since the map will show you how long it is, you can choose whether you want to take that route or not. The bottom line is that Apple Maps allows you to better plan your journey by exploring all possible routes.
​