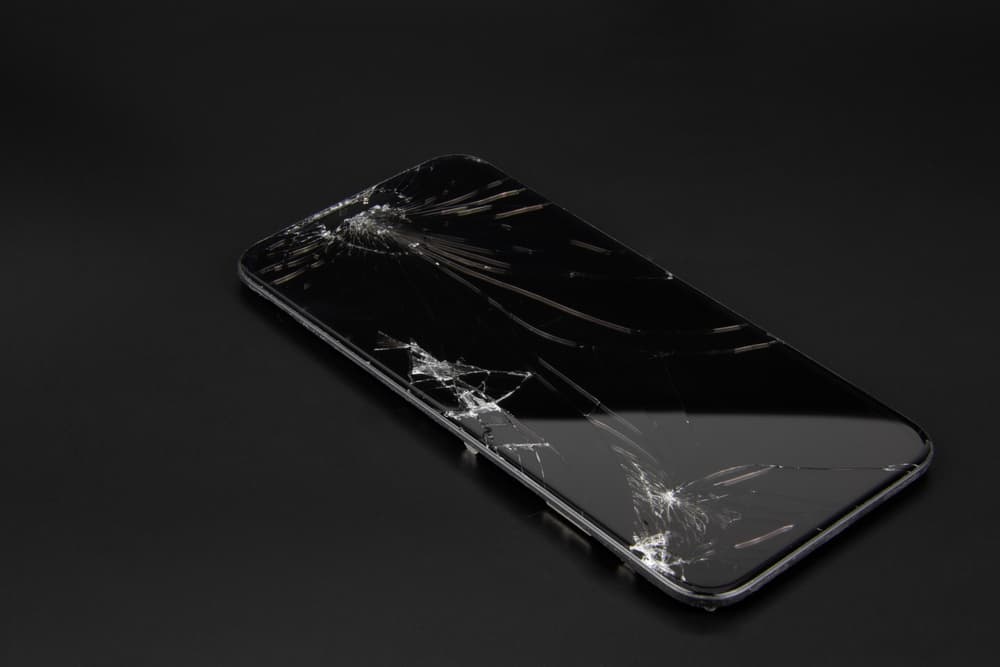 When that phone's screen breaks, it's one of the most displeasing feelings one can have, yet it's unavoidable. You could be in a rush and have your phone skid out of your grasp or fall from your pocket. The sight of a broken screen isn't wanted, but your device's information means everything to you at that moment.
If your data isn't backed up, it's even twice as displeasing, and getting a backup of the phone becomes very important. 
When faced with this kind of issue, how can you solve it?
Method #1: Enter Your Passcode on a Broken iPhone Screen
If any part of your device still works, you may employ the use of the voiceover prompt on your phone. This can help unblock your device. But how do you do it?
You need to activate Siri. This is done by pressing and holding down the home button and say, "turn on voice over".
Press the home button two times to get to the "Passcode Screen".
The responsive part of your device that is the part still working should be used to swipe left and right. This helps to move the cursor with Voice Over to different buttons of your password. If you can't see the buttons being used, don't panic, the Voice Over will say what button is being used at different times. 
The next number you need should now have the Voice Over cursor. Select the password number by double-clicking on it.
Your phone is now unlocked, but you still need to use the Voice Over. You need the voice prompt to click "Trust" when you connect your phone to your PC. 
If you don't need your Voice Over again after this process, tell Siri to turn off Voice Over, or you can navigate through to settings where you have access to disable it manually.
To continue your backup, now you need your computer to "Trust" your iPhone. If you've connected your device to your PC before, the process becomes easier to wade through, but you need to trust your phone if it's the first time. 
Method #2: Trust Your Computer on an iPhone With a Broken Screen 
You'll need a USB keyboard, an adapter, a Bluetooth keyboard, and a computer to do this. If you've connected your phone to your PC before, all you need is a click on a button. If you haven't before, this is what you need to do:
Use the Face or Touch ID to enable Voice Over with the Siri voice prompt. Connect your USB adapter to your iPhone and connect your keyboard to it. 
If you want to use a Bluetooth board, connect the board to it by using the Siri voice prompt to turn the Bluetooth on. Press the cursor on the right until it stops taking you further. Press CTRL-ALT-SPACE on your PC to pair both devices.
Use your charging cable to connect your iPhone to the keyboard. It will ask you to trust the computer or not. You should choose to trust the computer as it holds the ace now. 
The right cursor key will help you choose the "Trust" option, and this can be done by clicking CTRL-ALT-SPACE on the Bluetooth keyboard. Trust the computer by clicking your passcode in and backing up your device to your computer. 
Method #3: Backup iPhone on iCloud 
You need a USB keyboard, a lighting to USB adaptor, an iCloud with enough storage space left, and a strong WiFi network. Too much to ask for? They are absolutely important.
To backup up your broken screen on iCloud, follow the steps below;
Unlock your device using FaceID/TouchID and request Siri to turn on Voice Over. Connect the accessories you need, like the USB lighting device and Adaptor, then connect the USB keyboard. 
Ask Siri to help launch the iCloud settings on your phone.
The right cursor key will help you scroll down. Press it two times to access "iCloud backup".
To press the backup, click on the CTRL-ALT-SPACE (Command-Alt-Space on your Mac) to get the keyboard. 
You need to know if the iCloud backup is enabled. Use the right cursor key three times. It will say if the iCloud backup is on or off. Press the CTRL-ALT-SPACE key to turn it on. 
Connect to a WiFi connection. To activate the "Backup option", use the right cursor two times, and use CTRL-ALT-SPACE again (Command-Alt-Space on the Mac OS). 
You can have a good backup on your iPhone's screen when this is done. It may take some minutes to hours, but it's worth the stress.