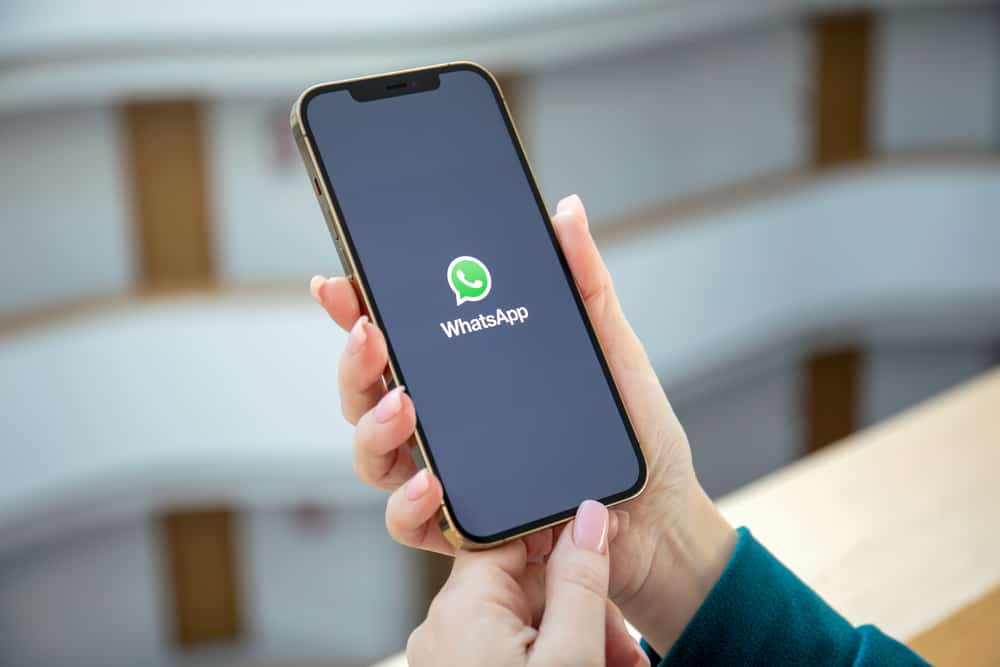 WhatsApp has become a go-to messaging app for lots of folks. It lets you talk with your friends and family anywhere in the world. And while it's great that they can get in touch with you through this app, it's also important that you keep a backup of your messages—just in case!
The most popular way to manage this is to use iCloud backups, which allow you to back up your WhatsApp data, including photos and videos. You can back up WhatsApp data within the app or with third-party tools.
WhatsApp backups are one way to ensure your data is safe in case something unexpected happens to your iPhone. Your messages and media will be lost forever if you don't have a backup. When switching from one iPhone to another, backups can also be used to restore chats.
We will cover a variety of methods in this article that will help you back up your WhatsApp data if you have an iPhone.
Method #1: Back Up WhatsApp Data on iPhone Using iCloud
iCloud is the official way to back up WhatsApp data on your iPhone—and it's really easy to set up. In addition to manual backups, you can also set automatic backups to back up your WhatsApp automatically.
You can use iCloud to back up your WhatsApp messages, contacts, call history, and videos. Ensure that iCloud Backups are enabled in your iPhone's iCloud settings.
Here's what you have to do next.
Open WhatsApp on your iPhone.
Click on the Settings icon in the bottom right corner.
Go to "Chats" and select "Chat Backup" from the list of options.
Enable the "Include Videos" option if you want to include videos in your backup.
Tap on "Backup Now" to start the backup process.
When you click on this, the backup process will start, and you'll see a progress bar showing how much data is being uploaded to iCloud.
In addition, you can enable automatic backups by clicking on "Auto Backup" and setting the interval accordingly. For example, setting "Daily" means that your WhatsApp data will be backed up daily.
Method #2: Back Up WhatsApp Data on iPhone Without iCloud
If you want to back up your WhatsApp messages and other related data without having to rely on iCloud, you can use a few third-party tools.
Many paid and free WhatsApp backup tools are available, including Dr.Fone, iTransor, MobileTrans, and many more. Your PC should also have iTunes installed.
For example, let's look at Dr.Fone and how it can be used to back up WhatsApp data on an iPhone. Follow these steps.
Download and install Dr.Fone (or any other tool you choose) on your PC.
Launch Dr.Fone or any other tool that you've installed.
Connect your iPhone to your computer using a USB cable.
Wait until it detects your iPhone.
Click on "Backup WhatsApp Messages" on the Dr.Fone menu.
Select the data you want to back up, or you can back up all of it.
Click on "Backup to Computer" to start the backup process.
All your WhatsApp data will now be backed up on the computer, and if you want to restore it, simply connect your iPhone again and click on "Restore".
Method #3: Export WhatsApp Chats Using Email
You can export your chats using email if you need to back up your WhatsApp messages but don't want to use WhatsApp's built-in backup feature or third-party tools.
However, you can only export one chat at a time. Because of email size restrictions, you can only export 10,000 of the latest messages with media and up to 40,000 without media.
Here's how you can do it.
Open WhatsApp and open the chat that you want to export.
Tap on the chat's name or picture to open the details.
Scroll down and click on "Export Chat".
Select whether you want to attach media or not.
Click on the mail icon from the share menu.
Enter an email address to receive the chat file.
Hit "Send" and watch as your backup message arrives in your mailbox! You will receive the chat as a .txt file in your mailbox.
Conclusion
Backing up your WhatsApp messages is important because it protects you if something happens to your phone (for example, if it gets damaged). Take advantage of this guide to safeguard your WhatsApp data.
Frequently Asked Questions
Can I back up WhatsApp on my iPhone to Google Drive?
On an iPhone, you cannot back up WhatsApp data to Google Drive, so you will have to use iCloud instead or third-party tools.
Is WhatsApp iCloud backup safe?
WhatsApp data backed up to iCloud does not have end-to-end encryption, but it is still fairly secure, and only people with access to your iCloud account can access it.