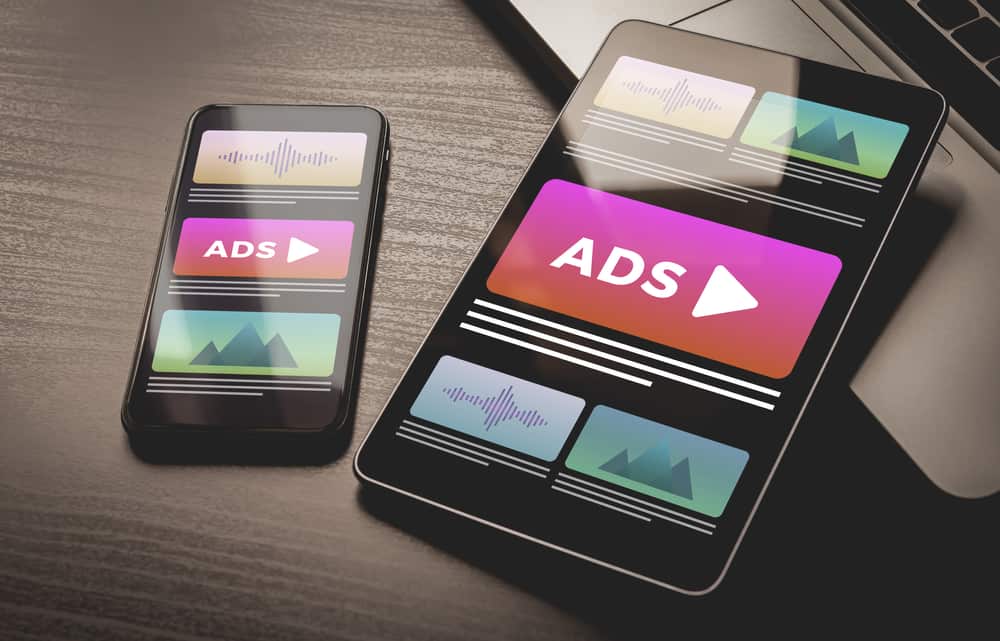 If you have been seeing ads highly specific to your recent search history, you are experiencing an AdChoices ads campaign. Although AdChoices isn't malware and poses no harm to your Android, being bombarded with a stream of ads could be annoying. Luckily, you can block AdChoices on Android.
You can get rid of AdChoices on many Android – especially Samsung – phones simply by going to "Ads Settings"> "Privacy Settings"> "Ads Personalization"> "Opt Out of More Ads". Here, toggle off the "AdChoices" option.
If this doesn't work for you, try installing the AdLock app. In the app, you can enable HTTPS filtering. Alternatively, the Adblock browser is another renowned ad-blocking app for this purpose.
In this article, I'll take you through the different methods for blocking AdChoices on Android.
Method #1: Turn Off Ads in Ads Settings
While for some, personalized ads are a blessing, for others, it is a terrible experience of getting caught in a loop. Well, it turns out you can easily break this loop. It is particularly easy if you happen to have a Samsung Android. Here's what you need to do.
Open "Ad Settings" on your browser.
Sign in using the account already signed in your browser.
Navigate to the "Privacy Settings".
In the "Ads Personalization" tab, choose if the changes you made should be applied across devices or only on the current device.
Turn off "Ad Personalization".
It will turn off the personalization in the ads but wouldn't block the ads themselves. Check this thread for more information. If you want to eliminate the ads, consider trying the following methods.
Method #2: Block AdChoices Ads Using AdLock
AdLock is a great ad-blocking app when it comes to Android. You can download the AdLock app from AdLock's website. After you have installed the app, update all of its features. Then, select the HTTPS filtering option. Grant the necessary permissions it asks for.
After that, you should see all ads in different apps magically disappearing, allowing you to browse with peace of mind. 
Method #3: Block AdChoices Ads Using the Adblock Browser
Other than installing a third-party app that could clean off ads from other apps, another viable option is installing an ad-blocking browser. Adblock is the go-to browsing app in this regard. You can get it from here.
The advantage of such a browser is that your Android's operations won't slow down. Also, you wouldn't need an ad-blocking app working in the background.
Is AdChoices Safe?
AdChoices is a regulatory program relying on browsing data to generate personalized ad displays for users. So, one thing is crystal clear: it's not malware or an adversary system. Hence, you can be sure that it's perfectly safe for your system.
The question then is would you like to see personalized ads? Would you allow AdChoices to use your data for that? If you value your privacy, you can opt-out of it easily. But if you prefer to see personalized ads, you can let AdChoices do its work.
Conclusion
You can block personalized ads from AdChoices by changing "Ad Personalization" settings at "Ad Settings". If you want to block off the ads completely, you can install an ad-blocker such as AdLock app. Alternatively, you can install an adblocking browsing app such as Adblock. Using it, you can suppress ads on different websites.
Frequently Asked Questions
Does Google own AdChoices?
Nope. AdChoices is an independent advertising agency not owned by Google. However, it does shows Google ads in its display. AdChoices utilizes your cookies, search, and watch history using advanced algorithms to generate a specific ad feed for you. Also, AdChoices is not malware but rather a well-reputed organization in its regard. You can do away with it by turning off the "Ads Personalization" option in "Ad Settings".
Can you block all ads on Google?
Yep. You can block all ads on Google by using ad-blocking extensions and apps. On Chrome on PC, you can utilize ad-blocking extensions such as AdBlock. It allows you to block ads on all or specific websites. On Android phones, you can use an ad-blocking app for other browsers (such as AdLock app) or an ad-blocking browser (such as Adblock browser). Keep in mind that a few ads may seep in despite ad blockers in place.
How do I block ads for free?
Several free extensions for PC browsers and apps for Android browsers can be found on the internet. Extensions like uBlock Origin, AdBlock, and AdBlock Plus are great options for PC users. On the other hand, apps like AdBlock, AdLock, and AdGuard are great options for blocking ads on Android. Also, you can install browsers – such as AdBlock browser and Brave – that block ads by default.