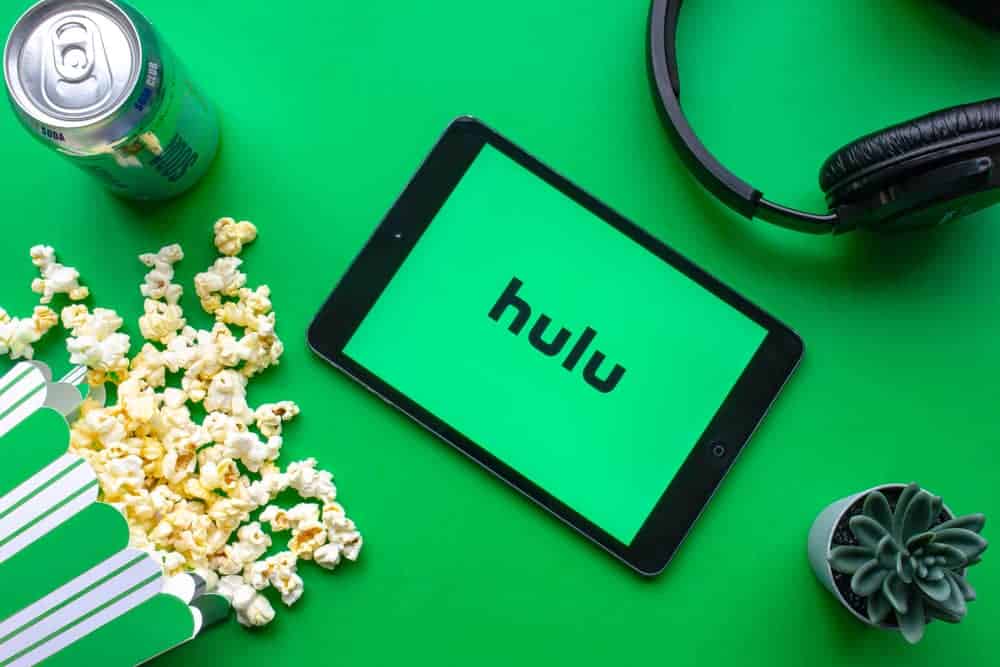 Have you ever been home late at night after a long day at work, wanting to watch your favorite program on Hulu? You sit down on the sofa, put up your feet, open your computer, log in to your account, and realize that in order to view Hulu, you need to sit through boring ads regarding nothing you particularly care about.
Many of us have been in this exact situation, and there is nothing worse than viewing advertisements about the latest Pringles flavor. Luckily, there is a solution to this, and you will not needlessly suffer another advertisement about Pantene Pro V.
How Is It Possible To Watch Hulu Without Any Ads?
Hulu is a streaming service that many people use to view their content. It is one of the top streaming services globally with many customers. They are a huge company owned by Disney with many resources.
This being said, there are many different ways to watch Hulu that will take little time to set up. This article will explain 5 Easy Methods that will help you watch Hulu without the advertisements.
Method 1: Open 2 Tabs of Hulu
If you are looking for a less costly option, this is a trick that is so simple and easy you can tell your friends about it and pretend as if you are some sort of tech genius.
You can do this in the following easy steps:
Open the original program you are planning on watching.
Open a second Hulu tab with the same program.
Turn the volume off on the first tab and go ahead and fast forward to the first commercial.
Then, on the second tab start watching the program until you reach the first ad. When you arrive at the first ad, turn off the volume and switch to the other tab.
Rewind the commercial on your first tab and unmute the volume.
You can now switch between the tabs and avoid commercials!
Method 2: Pay for a Hulu Upgrade
Like most subscription services, you can pay for Hulu to block the ads as an additional service for an additional charge.
You can pay for it directly at $12.99 a month or pay for a "Disney Plus Bundle" that will offer you even more programs to watch. The Disney Plus Bundle is a bit more expensive, at $19.99 a month, but you receive access to Disney Plus, ESPN, and your ad-free Hulu. It doesn't take a rocket scientist to figure out how to do this, but here are some instructions regardless. Login to your account and select the Hulu (No Ads) selection on your plan. Once you choose this and upgrade your plan, you are good to go.
Method 3: Get a Good and Unique VPN
For many seasoned Hulu watchers, a VPN (Virtual Private Network) is one of the most essential ways to avoid ads on Hulu. However, Hulu has blocked connections through many VPN services with its firewall these days.
You need to install a VPN that you know will work with Hulu. Some VPNs that work with Hulu are NordVPN, ExpressVPN, and Surfshark. Although you will need to pay for this additional service, VPNs can be essential for many more things, particularly when traveling to different countries.
Method 4: Use an AdBlocking Browser
Although not very well-known or popular, AdBlocking Browsers can be a strategy for watching Hulu ad-free. Brave is an excellent ad-blocking browser for beginners to start with.
First, download Brave and install it on your computer. After you are finished doing that, go to the Shields section of the browser in "Settings." Change the trackers & adblocking to Standard or Disabled. Sometimes if you have extra privacy and security settings, you will need to change the Privacy and Security settings to something a bit more relaxed until you finish your program.
Method 5: Use an AdBlocking Browser Extension
Nowadays, there are many different extensions for browsers. If you use Google Chrome, then we recommend Hulu Ad Skipper.
The process is as simple as it can be. Download Hulu Ad Skipper for Chrome and install it as an extension on your browser. Afterward, you should be able to easily watch Hulu without any advertisements. For those of you that use Safari with your Macbook, Adblock for Safari is a great tool. Again, download the program and install it as an extension on Safari. You should be able to watch Hulu without any ads or any issues.
Now You Have the Steps To Watch Hulu Ad-Free
These five easy steps will help you tremendously with your Hulu-watching. You then have more time to relax and watch your program with ease.
Now you have many different options to try, and although each one is a bit different; they all have the same result to try and reach the same goal. Sitting on your couch eating, eating pizza, and watching Hulu with no commercials is the epitome of relaxation in the modern world.
Sure, we hear that mindfulness and meditation can help you relax, but we prefer this method.
Frequently Asked Questions
I don't have any money and can't pay. What's the most straightforward free solution?
The easiest free solution is to use an ad-blocking browser or browser extension that is free of charge. 
I tried one of your methods and it's not working. What do I do?
Unfortunately, Hulu is always trying to stay one step ahead of the methods people use to block it. It's not our fault, it's just that Hulu's business model relies on both advertising and subscriptions. If one of our recommendations no longer works, try another!
Will these tricks and tips work for other streaming services, like Youtube?
Some of these will indeed work for those services but some will not. We would advise looking up other methods for other streaming services. This is specific only to Hulu and although there is a crossover it's not guaranteed.