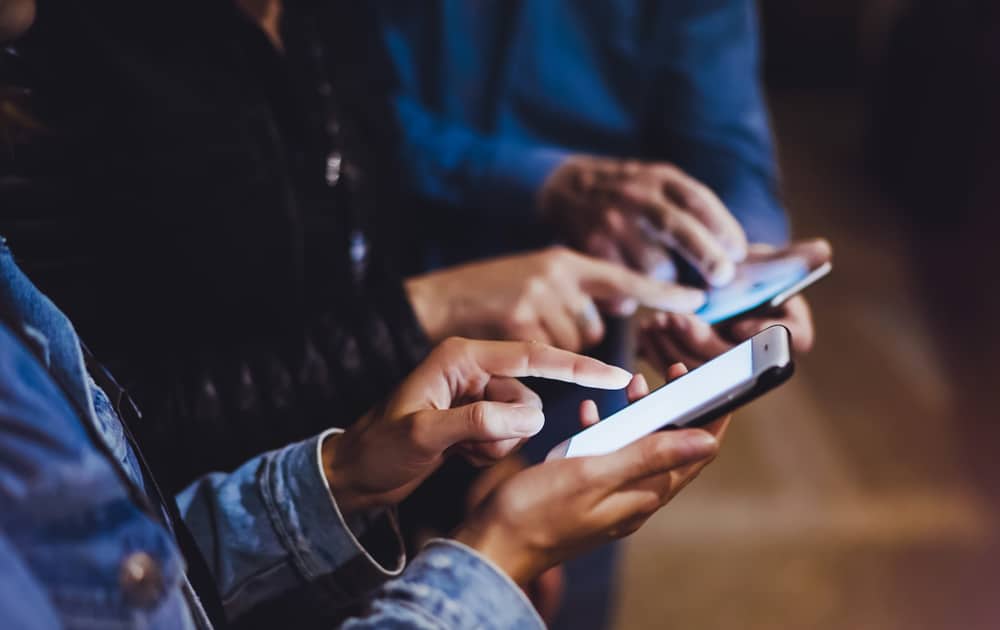 Many group texts or SMS are spam. When details such as our phone numbers are bridged, people take that opportunity to send fraudulent messages.
Nevertheless, some group texts are not spamming; only they have too many messages sent in a day. You may be disturbed by many such notifications and would consider blocking them. This article will list the ways you can block group SMS on Android.
Use the Google Messages or Textra app to block group texts on Android. Unlike the default Android SMS app, these apps have a block feature for both group and personal texts.
The remainder of this article will show you how to use these above apps to block group texts on Android phones.
Block Group Texts on Android Using Block-Enabled SMS Apps
The default Android SMS app does not have a block feature. However, Google Messages, Textra, and other third-party apps have a block feature.
It would help if you used third-party apps to block group texts on Android.
Here are the different ways to block group texts using the Google and Textra SMS apps.
Option #1: Using the Google Messages App
Download and install the Google Messages App if you don't have it.
Launch the app.
Set it as your default SMS app. Setting it as your default SMS app will show all the messages like they were in the original SMS app.

Hold the group SMS you want to block.
Tap the vertical menu icon.

Click "Block".

Tap "OK" to confirm your action. You may tick the "Report Spam" checkbox if you want to notify Google and prevent others from receiving such messages.

Option #2: Using the Google Messages App Spam Protection
Enable spam protection on your message app.
Go to your Google Messages app.
At the top right corner, tap the menu icon.

Click "Settings".

Tap "Spam Protection".

Toggle on "Enable spam protection".

When you toggle on to enable spam protection, it significantly reduces the number of spam messages that can enter your Android phone.
Option #3: Blocking Personal Numbers on the Phone App
People send group spam messages by adding multiple numbers as recipients. If you block the number of the sender, you won't receive any personal or broadcast messages from them.
Here is how to block a number.
Go to your Phone app.
Hold down the contact you want to block.

At the bottom of your screen, go to the menu list and tap "Block".

Once you have blocked the number, you won't receive their text messages either.
After step #1 above, if the number is not on your call logs, momentarily dial the number for less than 1 second and hang up. It will make the number appear on your call logs. 
Option #4: Using the Textra SMS App
The default Android messaging app does not let you block numbers or messages; however, you can use the Google Textra SMS app.
Go to Google Play Store and install the Textra SMS app.
Open the app.
Set the app as your default messaging app. The message on your app will automatically synchronize to the Textra SMS app when you set it as your default.

Long press the group chat message you want to block.
Tap the vertical menu icon at the top right corner and select "Blocklist".

The messages will still be sent to your Android phone. However, the Textra app will not show them on your phone.
Alternate Ways To Block or Prevent Unsolicited Group Text SMS
Rather than blocking group SMS, you can find ways to prevent spammers from having your phone number. Alternatively, you can turn off SMS notifications if too many messages make you want to block the number.
Here are alternate ways to block or prevent unsolicited group text SMS.
Option #1: Remove Your Phone Number From Obscure Websites
If your details, such as your phone number, have been breached online, spammers could take advantage of it. They could send unsolicited messages from time to time. Hence, you should remove it from obscure websites.
Option #2: Use a Spam Website Blocker
A spam website blocker prevents spam websites from opening in your browser. Many of these spam websites request personal details such as phone numbers. Hence, if you block spam websites, they won't have access to your number and won't include you in a group text SMS.
If you frequently give out personal information online, for example, during form fillings, you can use Netcraft Anti-Phishing App For Android to block phishing websites. Another app for blocking phishing websites is Avast Mobile Security.
Option #3: Check Online Reviews For Websites
Another way is to check for a review of the site online. Some trusted websites for accurate reviews are trustpilot.com and scamadviser.com.
Option #4: Turn Off Message Notifications
Here is how to turn off message app notifications.
Go to Settings > "Apps & Notifications".

Tap "Notifications".

Tap "App Notifications".

Select "Messages".
Toggle off its notifications.
Conclusion
The too many daily notifications of many group chat messages and other spam messages distract us from our daily activities. Their pop-up announcements also appear bulgy on our smartphones. To manage such messages, we can block the unimportant ones. The guides in this blog post will help you block group texts on your smartphone.