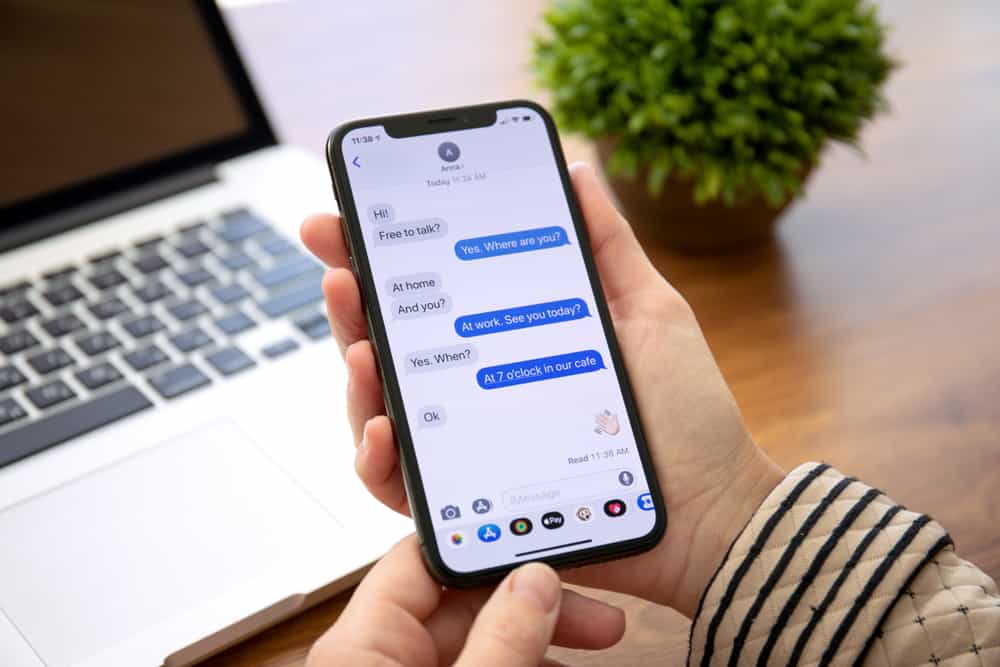 iMessage is one of the most prominent instant message (IM) services. It is designed for Apple devices. And with it, you can send videos, texts, pictures, and even locate other users' iMessage. Although an iMessage is a great IM service for you as an iPhone user, sometimes you may want to block it for some specific reasons. So, the question is, how do you block iMessage on your iPhone?
Technically, there are different ways to block someone from sending you an iMessage on your iPhone. But the two easiest methods include blocking the sender through your Messages app and blocking the sender through your device's Settings.
You need to understand several things about blocking iMessage on iPhone. This will help you know if it's the right thing to do or not. Sometimes too many messages can be annoying, and you will seek every means to stop them.
Therefore, we'll cover the relevant areas to an impressive degree on how you can block iMessage on your iPhone.
2 No-Brainer Methods To Block iMessage on iPhone
Any of the two blocking methods explained in this section is available to be explored conveniently. But before you go ahead blocking iMessage senders using any of the two provided methods, you must understand how they work. Check out the two easy methods to block iMessage on iPhone below.
You should understand that the moment you block senders on iMessage,  you totally restrict them from sending messages to you via the instant message service, calling/video calling you on FaceTime, or sending SMS texts. 
Also, notifications won't be sent to block contacts about your actions. Notwithstanding, there are available steps you can take to know if you've been blocked on iMessage.
Method #1: Blocking iMessage Through the Messages App
One of the effective methods you can use to block disturbing messages from coming in is through the Messages app. With this, you can deal with spammy messages that you receive multiple times every single day.
Here's how to block someone iMessage on the Messages app:
Launch the device's messages app by tapping on "Messages."
Select the conversation you would like to block – once it opens, tap it.
Click on the "i" button in the top right of the conversation window.
Tap the sender's contact, name, or email address at the top of the screen.
Hit "Block This Caller" close to the bottom of your device's screen.
Tap "Block Contact" to confirm your intention to restrict the sender.
If you don't feel like blocking someone on iMessage, you can opt for muting conversations from this contact via iMessage. To get this done, click "Messages," swipe to the left side of a conversation you intend to mute, and hit the crossed-out bell icon.
Method #2: Blocking iMessage through Device's Settings
Another way to block iMessage is through iPhone Settings. It's an easy and fast method to restrict someone from disturbing you with messages.
Here's how to block someone iMessage through the Device's Settings:
Open the "Settings" app on your device.
Scroll down the next page to locate "Messages" and tap to open it.
Hit "Blocked" to see the contacts, emails, and numbers you've already restricted on iMessage.
Tap "Add New" to enter a new contact to the list.
Choose the contact to restrict from reaching you from your contact list and see the contact methods on the blocked list.
For the blocking method that involves the device's settings, unless your contact is already on someone's contact list, such a person cannot block you. It only allows you to select a contact, not to enter an email address or phone number you intend to restrict.
Summary
The guide that has been provided should help you with how to block iMessage on your iPhone. All you need to do is pick up your device to block iMessage through the Messages app or your device's Settings. Any of these solutions is easy and will only take a few minutes.
Notwithstanding, remember that you won't be able to get messages, calls, or SMS texts from those on your block list. And also, if you decide to use the device's Settings, the number to restrict must already be on your contact list.
Frequently Asked Questions
What happens when I  block someone from my iMessage?
When you block someone's contact, every message you send to them or you should receive from them will not be delivered to your inbox. Although you can still send voicemail to them, you won't be notified. 
How do I block iMessage from non-contacts?
To stop getting unwanted iMessage alerts from people who are not in your contact list, go to the app "Settings" and hit "Messages." Scroll down, and click "Unknown & Spam" under "Messages Filtering." Then enable "Filter Unknown Senders."