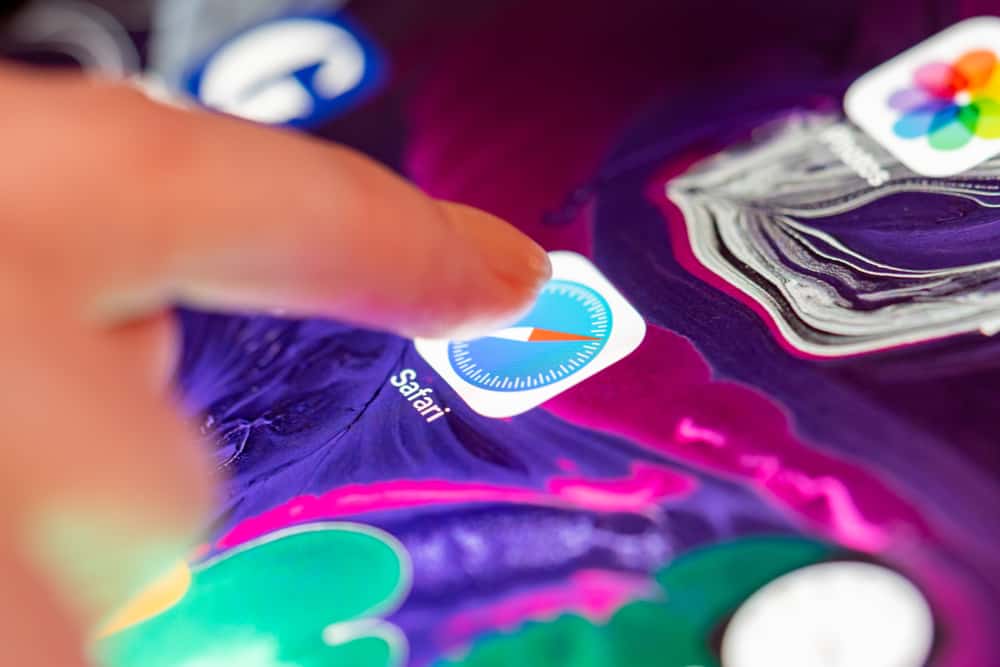 Even though iPhones have some of the most advanced phone features on the market, you don't have to enjoy every application that comes with them. A great example is the Safari web browser pre-installed on all iOS devices. Safari is pretty fast and offers similar functions to other browsers. But other web browsers have many features that Safari lacks.
If you're looking for a way to block Safari on your iPhone, this article is for you. Go to your iPhone's 'Allowed Apps', then slide the Safari 'Allow' toggle off to block Safari on iPhone. After blocking Safari, you can download, install and use another browser of your choice.
To learn the exact steps to disable Safari on iPhone, read this article to the end.
Overview of Blocking Safari on iPhone
Besides personal preference, there are several reasons for wanting to block Safari on iPhone. First, compared to other third-party browsers, Safari doesn't have many customizable features and instead offers a bare minimum browsing experience. If you enjoy an app with different browsing features, it's best to consider a Safari alternative.
Safari also occasionally experiences performance trouble when using Google services like Gmail and Google Drive. If you rely on these Google apps for work or personal communication, it's essential to consider installing a different web browser. Even if Safari is not incompatible with these Google apps, you may face performance downtimes when you least expect it.
Another reason for opting for a different browser is that Safari doesn't get frequent updates. If you use an older iPhone model with a much older Safari app, the lack of the latest security features may compromise your data. This makes it safe to use a different browser with the latest features.
Next, we delve into the exact steps to block Safari on your iPhone.
Steps to Block Safari on iPhone
Follow the steps below to block Safari on your iPhone:
Click on your iPhone's "Settings" app.
Scroll to the "Screen Time" tab, then tap on it.
Next, slide the toggle next to "Content and Privacy Restrictions" to enable it.
Wait for a 4-digit passcode prompt.
Key in the passcode.
Go to "Allowed Apps".
Slide the "Allow" feature next to Safari to "Off".
Check if the Safari app is still on your home screen.
Clearing Safari History and Data After Blocking
If you want to ensure that none of the Safari browsing history or data remains on your phone after blocking the app, you can take steps to clear your browsing history. Clearing your browsing history ensures that your browser runs smoothly and that your data is not available to snooping third parties.
Here's how to clear your Safari history and data.
Go to the "Settings" app.
On the Settings menu, click on "Safari".
Scroll to the "Clear History and Website Data" option and click on it.
To clear all data associated with the browser, go to "Advanced" under "Settings".
Click on "Remove All Website Data".
Deleting Safari on My iPhone
Unfortunately, you can't permanently remove the Safari app from your iPhone without jailbreaking. Jailbreaking is manipulating a device, in this case, your iPhone, to install software that the manufacturer otherwise restricts. Remember that Safari is an in-built iOS app like Facetime, Calendar, or Calculator. Deleting it may affect the overall function of your iPhone's Operating System.
Additionally, jailbreaking is a complicated process. It's simpler to block the app by enabling content and privacy restrictions.
Summary
As you've learned, blocking Safari on an iPhone is pretty simple. Remember that Safari is an in-built app. For this reason, you can't delete it without altering your iPhone's OS. Luckily, blocking the app will serve the same function as deleting it.
Frequently Asked Questions
Why can't I delete Safari from my iPhone?
Safari is an in-built iOS app protected by a System Integrity Protection (SIP) feature. This feature prevents you from deleting any pre-installed apps like Safari. Instead of trying to delete the app, you can block it by enabling 'Content and Privacy Restrictions.'
How to reinstall Safari after blocking It?
To reinstall Safari as your default web browser, open the App Store, then type Safari on the search bar. Next, click on the 'Get' command and go to your home screen to see if the Safari app appears.
Is the Safari Browser safe?
Safari may not have frequent security updates compared to other browsers, but it still has good security features and malware indicators.