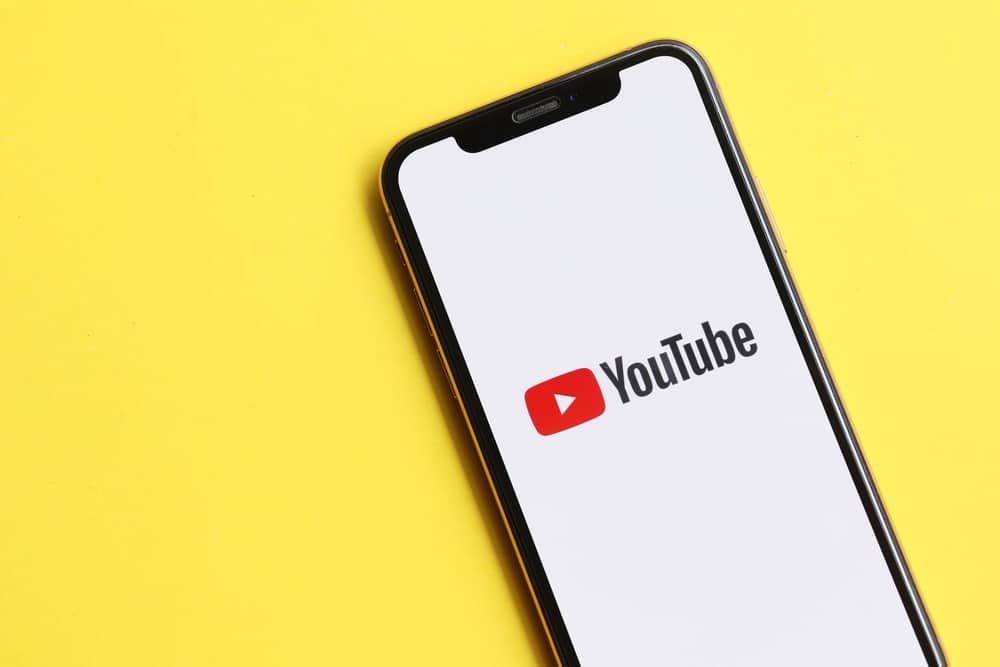 Admit it; ads are annoying! Whether you're playing a game or consuming media, ads popping up from nowhere is disturbing. But the level of disruption shifts to a whole new level when an advertisement strikes while watching a YouTube video. The good news is that finding a way out is seamlessly possible even if you're in the Apple ecosystem.
It might sound too good to be true, but blocking YouTube ads on iPhone is not much of a big deal. However, you must follow the most appropriate approach for that. One way of getting the job done is subscribing to YouTube Premium. You can even restrict ads from showing up by toggling some settings in Apple Safari. 
How can YouTube Premium be fruitful? How can some alterations made inside Apple Safari help block YouTube Ads? Keep reading as the answer awaits
How To Block YouTube Ads on iPhone: Quick and Simple Ways
Blocking YouTube ads is no rocket science. People tend to overcomplicate things, but the reality rests on the simplified end. Here are some of the most efficient ways to help iPhone users seamlessly tackle annoying advertisements on YouTube.
Subscribing to YouTube Premium
Is it okay to spend some money and block ads in return? If that's a yes, the YouTube Premium feature is worth checking out. For those who don't know, YouTube Premium is an officially launched paid membership introduced to help enhance the media-consuming experience on YouTube.
One thing that makes YouTube Premium worthy of your attention is the ad-blocking ability. Once you get your subscription sorted, you can tune in and watch millions of videos without worrying about ads.
Not just that, YouTube Premium bags have other unique features. Here are a few you should know about.
Unlimited Downloads: You can download an unlimited number of videos and playlists on your iPhone. YouTube Premium subscription is a one-stop destination that meets offline binging requirements.
Seamless Background Play: You can enjoy video playbacks even when your screen is off. The YouTube Premium subscription ensures that playbacks continue in the background even when you decide to use apps other than YouTube.
YouTube Music Premium: Enjoy access to the dedicated music app that brings a whole catalog of millions of songs. The paid subscription allows users to enjoy music on Google Home and Chromecast Audio.
YouTube Originals: You can enjoy ad-free Originals. Yes, the subscription offers unlimited access to all the exclusive premium content.
Interested? Here's how you can get the subscription.
Launch the YouTube app and sign in.
Find and tap the profile icon in the upper-right corner.
Tap the "Get YouTube Premium" option.
Click the "Try It Free" button to continue.
Walk through the available plans and pick the one that seems fitting.
Tap the "Confirm" button and enjoy a range of exclusive features.
Blocking YouTube Ads on Safari
Don't like the idea of spending money? Well then, you'll love the alternative we're about to uncover. The following guide is designed to help you block YouTube Ads on your iPhone right from the Apple Safari browser. It sounds great, isn't it?
Modern-day internet doesn't lack answers. Speaking of banning YouTube ads on iPhones, the scenes are no different. Several third-party ad-blocking utilities are available in the App Store. The primary purpose of these ad blockers is to eliminate all forms of advertisements from a specific and specified web page.
When you pick an ad blocker and install it on your iOS device, it should then be added to the existing list of Safari Content Blockers. What it will do is activate the utility for further functioning.
Have a look at how you'll need to proceed.
Boot up your iPhone.
Locate and click the Settings icon.
Find and tap "Safari".
Scroll down until you find the "Turn on Block Pop-ups" option and select it.
Tap the "Content Blockers" option.
Pick the blocker you've installed on your device.
Hover over to the switch next to the ad-blocker utility and turn it on.
Restart your iPhone, and you're good to go.
Wrapping Up
If you ask whether blocking YouTube ads on iPhone is possible, the answer is yes. How? Well, there are a couple of efficient ways to conclude the job. If you've made it until this point, you know exactly what needs to be done. While many will opt for the free method, the paid one has additional benefits. Let us know which horse you'd rather place bets on.