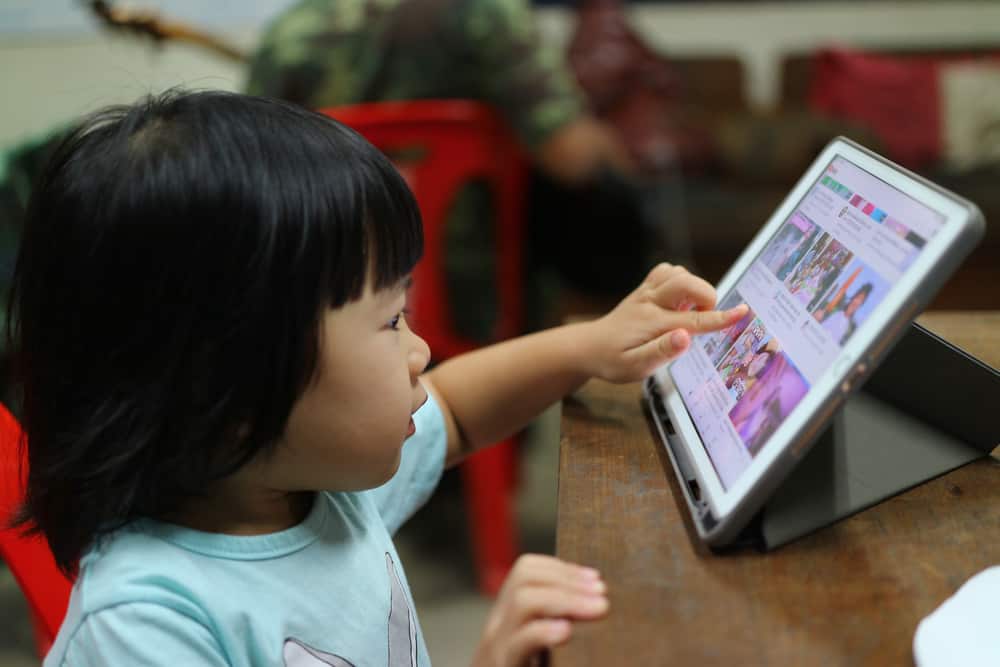 YouTube is an educational and entertaining platform. But it can also be a menace, especially as a parent trying to regulate what you expose your kids to. While you can uninstall YouTube from your iPad, a smart kid might figure it out and use Safari or other browser apps on the iPad. So, this leads to the question, how can one block YouTube on iPad's Safari? 
To block YouTube on iPad Safari, you have to manage Screen Time on the device. With Screen Time on iPad, you can do so much, like limit how much time is spent on an app and limit access to certain websites, including YouTube.  
Note that when you block YouTube on Screen Time on your iPad, it does not only block YouTube from Safari but other browser apps on your device. When you block YouTube, it will also not work on Chrome, Edge, etc. Keep reading to learn more about blocking YouTube on iPad in this article. 
Steps To Block YouTube on iPad's Safari 
The steps to block YouTube on your iPad's Safari are pretty straightforward. You can do this right from your iPad's settings without installing any third-party software. It does not matter what version of iOS your iPad comes with; this feature is readily available on all iPads that support Safari. The steps below elaborate more on how to go about blocking YouTube on Safari. 
Step #1: Launch Settings 
The first step to take is to launch the Settings app. The Settings app is the app with the gear icon on the Home screen of your iPad. If you are having trouble locating the app, you can ask Siri to open the Settings app or swipe down from your home screen, and in the search dialog, type "Settings" and tap on the app from the displayed result.  
Step #2: Navigate to Screen Time 
When the Settings app launches, what you want to do next is to search for the option "Screen Time". It is not located too far down, so scroll down a bit. It is located under the "Do Not Disturb" option or the last option in the "Notification" category. When you find the Screen Time option, tap on it to proceed to the next step. 
Step #3: Navigate to Web Content 
In the next step, what you want to do next is to navigate to the web content page. To get to this option, you must first find and select the "Content & Privacy Restriction" options in the "Screen Time" menu. In the "Content & Privacy Restriction" menu, ensure the toggle switch at the top of this menu is turned on. If it is off, toggle the switch on. Next, look for the option "Content Restriction" and tap on it to proceed.  
Step #4: Add Website 
The "Content Restriction" menu has several options that might be a little overwhelming. But take your time to look through the options carefully. The option you are to find in this menu is "Web Content". Once you find this option, tap on it to proceed. 
Step #5: Add YouTube 
In the "Web Content" menu, ensure the "Limit Adult Websites" is selected. Then at the bottom, the option that says "Never Allow", tap on "Add Websites" to add a website you don't want to allow on the iPad. Enter the YouTube website and then click on "OK" to proceed. You can then add YouTube to the list of websites that will never be allowed to open on your iPad. You can also remove it from the list by deleting it from this option. You can then go back to your home screen, and YouTube will no longer open on Safari. 
When adding the YouTube website to restricted websites, include different versions of the website, such as www.youtube.com and m.youtube.com. 
Conclusion 
Conclusively, restricting YouTube from opening on Safari or any other local browser is useful, particularly for parents who allow their kids to use their iPad. It is also useful to uninstall YouTube on your iPad and restrict installing new applications on YouTube. Thankfully, there are YouTube Kids today, so you can install that on your iPad for a safer environment for kids to use YouTube. 
Frequently Asked Questions 
Do I need a password to view YouTube when it is blocked? 
Yes, you need a password to view YouTube when it is blocked. Once you try to open YouTube on any web browser, you will get a notification that you cannot browse this page. But you will also get another clickable option to allow this website. If you tap on the allowed website, you will be prompted to enter a password. 
Are there other options for blocking YouTube on iPad? 
Yes, there are other options you can use if you would instead not go through the process of blocking YouTube through Screen Time. Apple integrated an option known as Guided Access, which helps confine your iPad usage to a few select apps. So, even if your child tries to go home or exit an app, it wouldn't work until a password is inputted to exit.