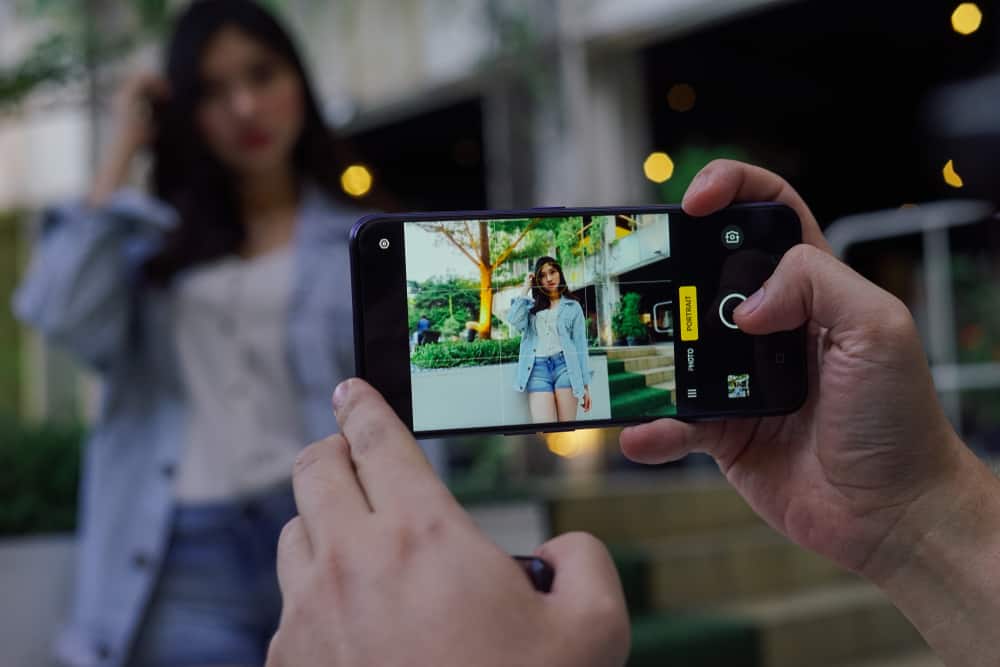 Blurring the background of a picture is an excellent idea when taking photographs with your Android phone. It places attention on the object of focus, brings out the object's details, and makes the picture look professional. Also, having a blurry background can help you turn the picture background into a backdrop. So how do you do this, especially when using an Android phone?
Although most Android phones do not have the portrait feature that helps their iPhone counterpart do the job more efficiently, you can easily blur your background by tweaking some of your camera settings. In addition, if you have already taken the picture, some third-party apps can help you achieve the blurry background effect through some minor editing. 
While you might want to blur your picture's background to give it a professional touch, you should do it well. This ensures your picture retains its quality and doesn't end up blurry. 
Continue reading this article to learn how to instantly separate your image from all other snapshots captured. Let's explore more.
How Do You Blur the Background of Your Pictures?
There are several ways to create the blurry background you want for your picture. Some of these can be done right in your camera settings while you are about to take the picture. However, if your camera does not have the settings to use, you can use a third-party app. 
To enlighten you more on how to blur the background of your pictures, we have come up with three methods you can use to achieve this feat.
Method #1: Using the Portrait Mode
Most people believe that the portrait feature is unique only to iPhones. However, there is good news. Some Android phones now come with Portrait Mode, allowing you to take pictures with a blurry background without breaking a sweat. 
Here's how to take a picture using the portrait feature on your Android phone.
Open the Camera app on your phone.
Tap the menu (three dots) icon to get a drop-down of a list of options. On some phones, the menu is right down on the camera screen.
Press the shutter icon to take the picture.
The Portrait Mode automatically makes the picture background blurry without tampering with anything. You may notice the blur right before you take the picture or after taking the picture, depending on the type of phone you are using.  
If your phone does not have a portrait option, it may have other features that give the same effect. An example is the Live Focus feature on phones like Samsung Galaxy S9+. The step to use this is the same as that of the portrait feature. 
Method #2: Using the Zoom Feature
Another way to blur the picture background is to use the zoom feature on the phone. This allows you to focus on the object of interest, resulting in a cleaner, more impactful image. 
Here's how to use the zoom feature to blur your background.
Open your Camera app.
Focus your camera on the subject of interest from a distance.
Start pinching out your camera to zoom out.
Zoom out as far as your camera can go, but ensure it is in range with the picture to get a perfect shot. By doing this, the background on which your camera is not focused will be left in a blur while your image remains the same.
Click the shutter symbol to take the picture when you are satisfied with it on your screen.
Using the zoom feature can be tricky, so you have to be careful when using it so that you won't end up having your picture all blurry or of low quality.
Method #3: Using a Third-Party App
If you have already taken your picture with the background still vivid, there is no need to fret. You can still achieve the blurry background effect on your photo by editing it using some third-party apps. You can use third-party apps, such as After Focus, Blur Image Background, and Wondershare PixStudio, among others, to achieve this feat. 
Apart from creating the blur background effect with these apps, you can use other filter effects to create professional-looking photos.
Here's how to use a third-party app to blur your picture's background.
Open the Play Store on your phone.
Search for any photo editing apps you want to use.
Download and install the app.
Open the app and follow the steps as shown in the app to edit any picture of your choice. 
Most of these third-party apps are free to use. However, most of them do not offer in-depth photo editing. However, since your focus is blurring your picture background, they work fine to give you the backdrop effect for your photos.
Conclusion
You can leverage technological advancement to create a professional blur background effect with your Android phone. When you want to take a picture with a blurry background, you should first check your camera app for features that can help you achieve this quickly. However, if it does not work, you can enlist the help of a third party to make your picture background blurry. You have plenty of choices and can effortlessly create professional-quality images on your Android.