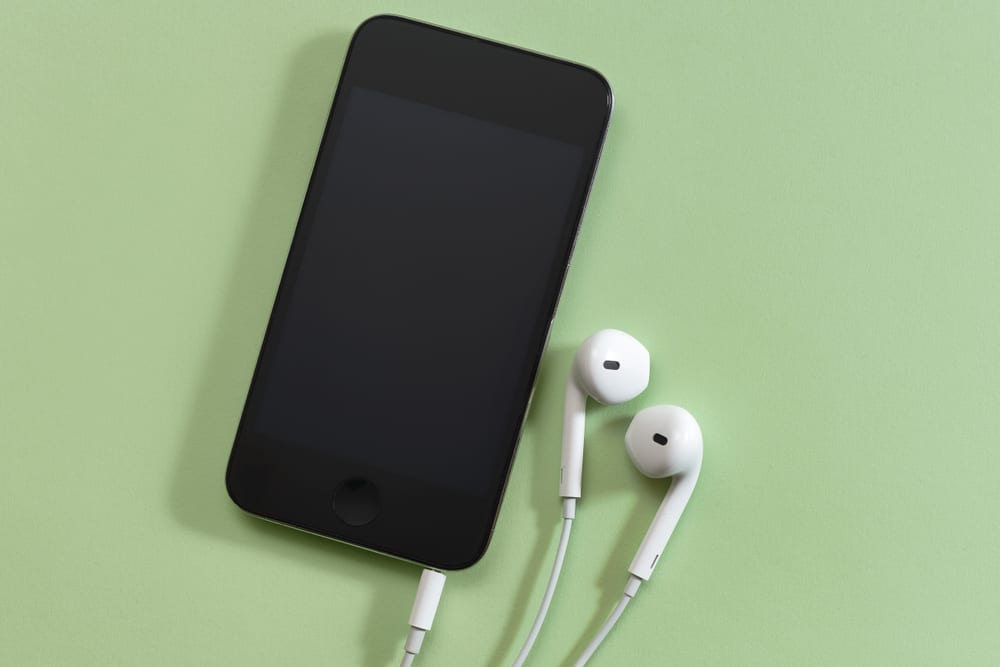 Do you want to listen to your favorite audiobooks this weekend but wondering how to buy them on your iPhone? Luckily, purchasing audiobooks on iPhone is not that complicated.
To buy audiobooks on your iPhone, install and open the Apple Books app from the App Store. Tap on "Audiobook." Select a book and tap "Buy." Enter your Apple ID to complete the purchase and initiate the download. Once the audiobook is downloaded, tap "Library" in Apple Books and tap "Listen."
This article will guide you through buying audiobooks on iPhone with easy-to-follow instructions to make the whole process fun.
Buying Audiobooks on iPhone
If you don't know how to buy audiobooks on iPhone, our 3 step-by-step methods will help you do this task with little effort.
Method #1: Buying Audiobooks From Apple Books App
You can buy Audiobooks from the Apple Books app on iPhone by following the steps below.
Step #1: Downloading and Launching Apple Books App
If you want to listen to audiobooks on your iPhone, the first step is to install the Apple Books app from Apple Store. Once installed, open the Apple Books app. Now swipe right from the center of the screen to open the search bar and type in "Apple Books."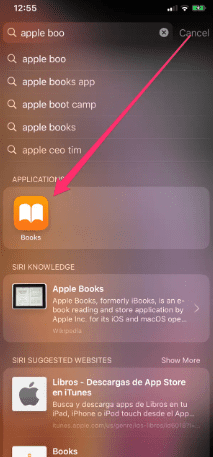 Step #2: Selecting Audiobooks Option
In the next step, launch the app and tap Audiobooks at the bottom of the page. Another method of opening the Audiobooks from the same menu is by going to Reading Now > Explore Audiobooks.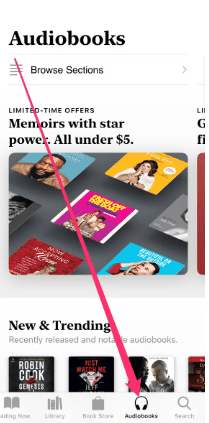 Step #3: Browsing Audiobooks
After opening the Audiobooks section, you can discover different genres, book stores, price deals, etc. If you already know the name of the audiobook, tap "Search" and find your book. Make sure that it's from within the "Audiobooks" category.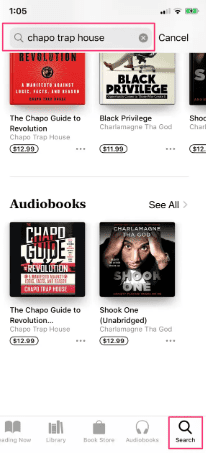 After you tap on the required audiobook, a new window will open with all the information like release date, publisher, and the number of words. You can preview, read, gift the audiobook, or add it to your wish list.
Step #4: Buying the Audiobook
Once you have searched and selected the audiobook, tap "Buy" next to the audiobook's price. Enter your Apple ID to verify the purchase. The download will start immediately. Tap "Listen" to enjoy your purchased audiobook right away. However, if you want to listen to it later, navigate to the Library section of the Apple Books app and listen from there.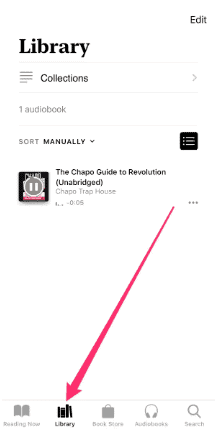 Method #2: Buying Audiobooks From Google Play
You can download audiobooks from Google Play on your iPhone by following these steps:
Launch a browser on your iPhone like Safari.
Go to play.google.com/store/books and use the same Google Account for login like the one you use for Google Play Books app.
After signing in, search for your audiobook and tap "Buy" to start downloading it.
Open the Google Play Books app and tap "Library" to open the purchased audiobook.
While listening to audiobooks on the Google Play Books app, if you want to jump 30 seconds forward, tap "Forward 30 Seconds." If you're going to jump 30 seconds back, tap "Replay 30 Seconds." You can also increase or decrease the playback speed.
Method #3: Buying Audible Books From Audible
If you have an Amazon account, follow these steps to buy audiobooks from Audible.
Open a mobile browser on your iPhone and go to the Audible website.
Tap the "Menu" button to sign in and enter your Amazon account information.

Search and select an audiobook.
Tap on "Buy Now" and confirm purchase.
You will be directed to the thank you page indicating successful completion of purchase. After buying, if you want to listen to the audiobook, open the Audible App and go to Library. All of your purchased audiobooks will appear here.
Summary
In this article about buying audiobooks on iPhone, we shared several simple methods to purchase and download your favorite audible books via Apple Books and Google Play Books app. We've also discussed purchasing audiobooks on your iPhone from the Audible website.
We hope now you can download and enjoy listening to the audiobooks while doing your daily chores.
Frequently Asked Questions
Does Apple have an Audiobooks subscription?
No, Apple doesn't have audiobook monthly subscription plans. This is the reason their books are more expensive than Amazon. You only pay for the audiobook you buy.
Do you have to have an Audible membership to buy Audiobooks?
No, you can buy Audible Audiobooks without membership. However, you won't be enjoying the perks and discounts offered with the membership and will have to purchase the audiobook at full price.
Why won't my iPad let me buy Kindle books?
You can buy Kindle Books on iPad through Amazon because the Kindle app doesn't allow in-app purchases. To do this, open the browser and go to the Amazon website. Sign In to your Amazon account, choose a book and select the Kindle version. Complete the purchase, and the book will appear in your Kindle app.