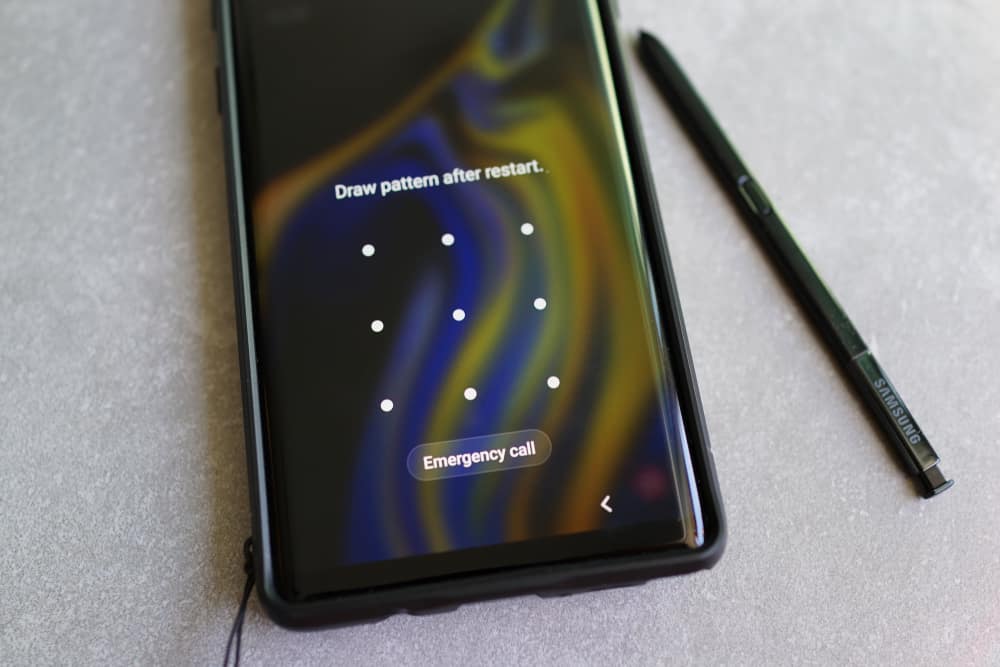 The convenience of this little gadget is what makes it the world's fastest-growing technological device, going from a luxury in the 1980s to a must-have in the 21st century. The majority of us cannot live without our mobile phones. Probably it is the first thing you see in the morning and the last thing you see before sleeping.
Today, when you have personal, professional, and financial information on your phone, locking mobile phones becomes a necessity, not a choice. Even it is most useful in some emergencies. But in such an emergency, forgetting your phone password is the worst nightmare.   
Losing access to your phone seems like your world will cease to exist. However, you don't have to worry because there are many ways to unlock your phone. As there are several security loopholes on your phone that you can exploit. But today, in this step-by-step guide, you will get one of the most effective and practical ways to bypass the Android lock screen without a password to unlock it instantly.
Can You Safely Bypass the Android Lock Screen?
Yes, this is one of the safest methods of bypassing the android lock screen. It won't damage your phone. The main idea of this method is to cause your camera to crash; further, it will reveal your homepage and bypass your lock screen. Here are the steps you need to follow. 
This loophole can only work on Android 5.0 and earlier versions, as Google has fixed this bug in its future operating system.
Turn on the Android device that you want to unlock. Tap on "Emergency Call," which opens the device dial pad. (Emergency button is usually located at the bottom left or center of the screen).

As you get the dial pad, you will now be able to type in the sequence of characters and type in 10 asterisk signs (*). (On the bottom left or center of your keypad).

Afterwards, select all ten characters you just typed, copy them from the highlighted option and paste them right beside the first ten characters.
Repeat pasting the character until you can't copy-paste the characters anymore. You'll be doing this process around 11 times.
After that, return to your phone's lock screen and swipe left to access the camera on your lock screen. How you are going to do this depends on your phone. Sometimes you need to tap the camera button, and others may need to swipe left. 
Once you are in the camera view, scroll down the notification bar to access it.

Once you have got it down, tap on the "Settings" or gear icon on the screen.

As you tap on the icon, the lock screen will pop up and ask you to type in your "Password."
Long-press on the area for your password and the highlighted "Paste" option will appear.
Tap on the paste option. It will paste the ten asterisks that you have copied at the start.
Keep pasting it till the cursor is at the end of the line, or you can no longer paste.
You need to repeat this action around 2-3 times.
Wait for a few seconds. This will make your system crash. 
You will notice that none of the lock screen icons are visible anymore. And the screen is entirely blank.
You will then wait for a few seconds for the camera to crash. 
After that, your home screen will pop up automatically. You have got the victory now!
Congratulations! You have successfully unlocked your mobile. This is undoubtedly one of the easiest ways to disable the screen lock system by just using a camera. 
Alternate Method
If the above method doesn't work for you, don't worry. We also have a couple of options, and you can try out these other methods and see if they can work for you. Let's check them right away!
Method #1: Forgot Password Option
This is one of the safest and harmless methods to bypass your Android lock screen. Nowadays, most Android phones are coming with this feature, and you probably get this feature in the latest version of Android. This method is specially designed to keep your device safe yet allow you to access it by putting in different credentials. 
This process will only work when you sign up with your Google account before your phone gets locked.
After a few failed attempts, your phone will automatically lock, and a pop-up message that says "Try again in 27 sec" will appear. Below that message, you will see the "Forgot Password," "Forgot," or "Forgot pattern" option. Tap on that.
The next step will vary from one device to another. It may ask you to enter your google account details or may also request a few security questions like what is your favorite book? 

After accessing the mail, you can now reset the password.
Method #2: Find My Samsung Mobile   
This method will be the most effective if you are a Samsung user. Samsung offers you a feature that lets you remotely manage the device.
This method will only work if you sign in to your Samsung account and have a Wi-Fi or mobile data connection.
Here are the steps to follow:
Go to findmymobile.samsung.com.
Log in with your Samsung account.
Click on the "Lock" or unlock the "My Device" option, located on the right side.
Now enter your new PIN. Within a minute or two, this will change the existing PIN with the new one you have entered. 
Summary
In today's time, survival without a mobile phone is almost impossible because all the essential details are in the little device: bank details, images, files. We are constantly prompted to have the password for almost everything, and it can be tricky to remember them all.
Forgetting the password in an emergency can be a nightmare, but don't panic. It can be easily solved by a few steps that we have already learned.
Frequently Asked Questions
Is it possible to bypass the lock screen on any Android phone?
Unfortunately, not all phones are compatible with this method. This was a flaw discovered in phones running Android versions 5.0 and lower. However, this was fixed in later versions of Android. Thus, newer phones can no longer use this method.
If I bypass my Android screen lock, will my data be erased?
No, your phone and data are completely safe during this process. Because all you're doing is crashing your camera to go to the homepage, it won't harm any of your data. Your phone's performance will not be damaged as a result of this.
What if my android version is higher than 5.0? 
Mobile phones running the most recent version of Android are unable to use the camera trick at all. But you won't have to worry about forgetting passwords or failing the camera bypass. On the internet, you may find several free Android lock removal software. Fortunately, most of them work with both Windows and Mac OS X. They can also work as a universal Android unlock pin, as they operate on all Android phones. Hence you can easily bypass pattern lock, PINs, and passwords without losing any data.