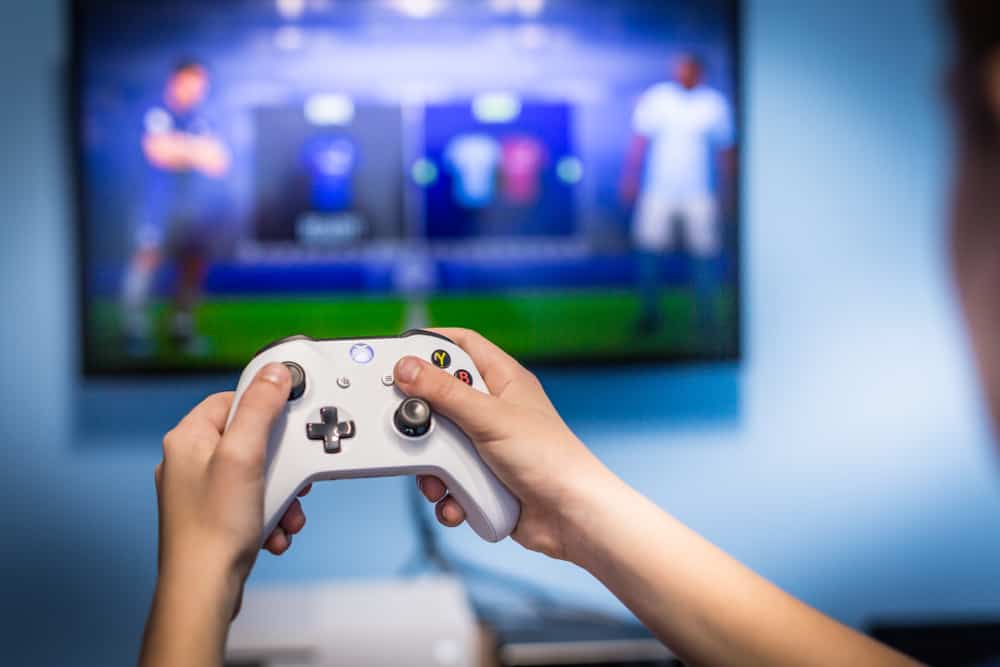 Whenever you connect your Xbox controller to a PC, calibrating it is very important. By calibrating your controller, you allow it to be as precise as possible. However, not many people know how they can calibrate their controller. Today in this guide, we'll teach you how to calibrate your Xbox One Controller.
Windows allows its users to calibrate their Xbox Controller using built-in controller settings. You can access the controller settings through the control panel. Controller settings will allow you to calibrate your Xbox Controller. In addition to calibration, the controller settings also allow you to test your controller out. 
Whether you have connected your controller with a wire or wirelessly, you can access the calibration settings through the device manager.
That being said, let us move on to how you can calibrate your Xbox controller using your Controller settings.
Connecting Your Xbox Controller
To calibrate your Xbox controller, you will need to connect it to your PC. You can connect the controller using a wired or wireless connection – it depends on your preference. Xbox controllers do not require you to download any third-party software as both Windows and Xbox are owned by Microsoft. Once your controller is connected, you can find it in the Device Manager.
Opening Controller Settings
Now that you have connected your controller Xbox Controller with your PC, you need to open your Controller Settings to calibrate it. You can access your Controller Settings by following the below-mentioned steps.
Open your "Control Panel".
Go to "Devices and Printers".
Find your "Game Controller" and right-click on it.

Click on "Controller Settings" and then "Properties".
In the "Settings" window, press "Calibrate".
Calibrating the Controller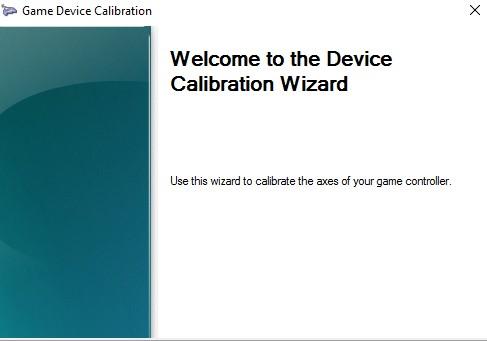 Now that you have found the settings for calibrating your Xbox Controller, you need to run the calibration. Pressing the calibrate button will open up a new window. Follow the instructions present on your screen and press next.
D-Pad
The first step in calibrating your Xbox controller is the calibration of your D-Pad. Once you press next on the calibration screen, you will encounter a prompt that will ask you to press all of your D-Pad buttons. After you are done pressing your D-Pad buttons one at a time, you need to press the Next button on the bottom right side to proceed with the Calibration.
Z-Axis
At first glance, Z-Axis can cause a lot of confusion for you. However, there is no need to be confused as we will tell you what Z-Axis is, at least in this case. Pull the Left Trigger on your Xbox Controller, and your PC will register that as your Z-Axis. Once you see a Blue Bar on your Screen, press Next and keep moving with the process.
X Rotation
X Rotation will be your right-hand Joystick. To calibrate the X Rotation, you need to move your right joystick left and right. Once you see a Blue Bar move left and right, press Next, and move to the next step.
Y Rotation
Like X Rotation, Y Rotation requires you to move your right joystick. However, you will need to move your Joystick up and down in the Y Rotation case. Once you see the Blue Bar move left and right on your screen, press Next on the bottom right side of your screen.
Z Rotation
As we mentioned before, there is no joystick to represent the Z-Axis on your Xbox Controller. However, you can simply pull the right trigger of your Xbox Controller, and the PC will register it as your Z Rotation. Once you see the Blue Bar increase and decrease, press Next.
After you are done calibrating your Z Rotation, the calibration window will prompt you with a message notifying you that you have calibrated your device. Now the only thing you need to finish the calibration process is to press the Finish button. Once you do that, you will finally calibrate your controller.
Summary
If you play a lot of video games, calibrating your controller is a must as it helps you be more accurate in-game. By following the above-mentioned steps, you will be able to calibrate your Xbox Controller in no time. Moreover, you will also be able to test your Xbox Controller through the Controller Settings. With that said, we hope this guide will help you enhance your gaming experience.
Frequently Asked Questions
How do I fix my Xbox One controller from drifting?
If you are looking to fix your Xbox One Controller drifting, the best way to deal with it is by opening it and replacing your Joystick. However, if you don't want to open your controller, you can try cleaning your Joystick using alcohol pads. In addition to cleaning, sometimes calibrating your Xbox One controller can also fix the drifting problem.
What causes drift in the controller?
You probably have noticed that your controller starts to drift after a certain time passes by. Now the culprit behind your controller drifts can be a few things, but most of the time, they are:
1) Broken Joystick – due to overuse.
2) Dirty Joysticks – sometimes dirt causes drift in a controller.
3) Faulty Calibration.
You can always use a calibration tool to check whether the drift is a calibration fault or a hardware one.