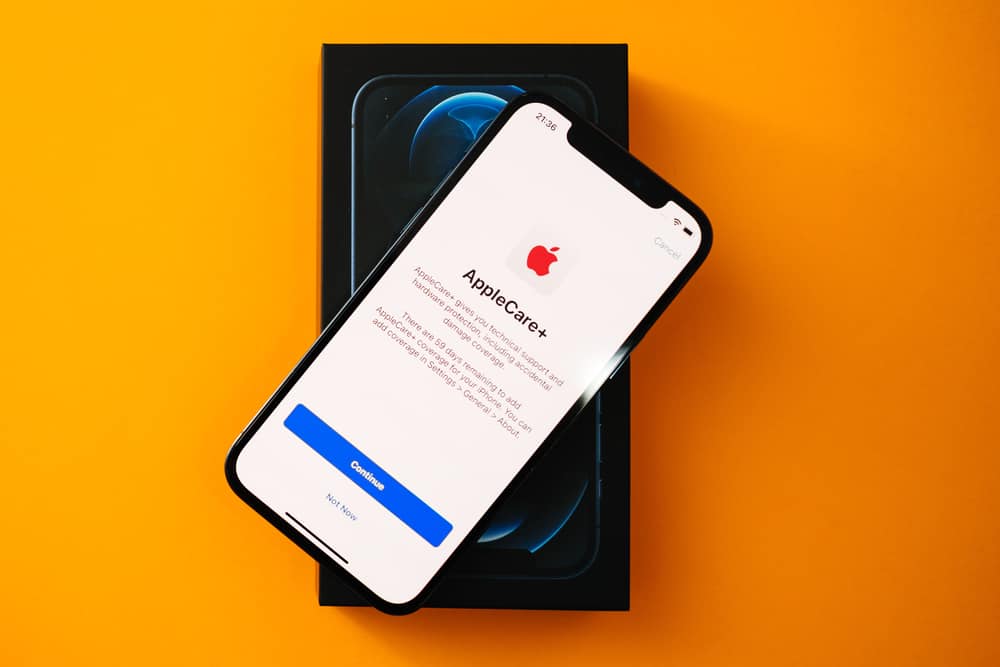 If you have subscribed to AppleCare Premium but now regret the investment and planning to sell the gadget because you have to buy a new one. You'll be pleased to know that it is possible to withdraw it with either portion or total compensation.
The most convenient way to cancel AppleCare is through iPhone. Tap the "Settings" app and click on your name to get to the Apple ID screen. Then click on "Subscriptions", find the AppleCare+ subscription, and tap on the "Cancel" button.
Canceling the AppleCare+ subscription is a daunting process. After visiting various websites, including Apple.com, the final solution is to call Customer Support and find answers directly from the original. 
Following are the step-by-step guidelines on how to cancel AppleCare. Let's get straight into it.
What is AppleCare? An Overview
AppleCarePlus is an extended warranty and technical support system covering almost all Apple devices. It is equivalent to all the other manufacturers' warranty upon their items. This warranty means that the application will work for a specific period unless some mishap happens from the user side, then the manufacturer will repair it for free.
AppleCare is available to every device regardless of the purchasing place of that product. Hence, if you buy an Apple device either from a carrier shop or an online store, you will receive an exact AppleCare warranty similar to that of the Apple store.
How To Cancel AppleCare? 
Before going into the details of canceling the AppleCare plan, you should know that numerous programs come under this umbrella of the AppleCare plan. First of all, you have to know which one you are using. There are three types of services provided by Apple.
Limited Warranty: It lasts for one year and doesn't include any potential incidents, simply known as AppleCare.
AppleCare Protection Plan: This is the same warranty mentioned above, but it provides comprehensive services for two to three years. This service is no longer available in the US. 
AppleCare Plus/AppleCare+: It is more costly and covers more than the limited warranty coverage. Whenever someone mentions AppleCare, it refers to AppleCare+/ AppleCarePlus.
Listed below are the methods to cancel AppleCare on different devices:
Method #1: How To Cancel AppleCare on iPhone
Following are the steps for how to cancel AppleCare on iPhone:
Head straight to the settings of your iPhone.
Tap your Name, and it will lead to your AppleID.
Click on "Subscriptions" on the AppleID page section.
Look for "AppleCarePlus" and click on the "Cancel" option.
Method #2: How To Cancel Mac AppleCare in Appstore
If you own a Mac, you can cancel the AppleCare subscription from AppStore. Just follow simple steps.
Start the AppStore on your computer.
Open the "Manage" section.
Tap on "Manage" next to "Subscriptions".
Click on "Cancel the subscription".
Method #3: How To Cancel AppleCare in iTunes or Music App 
If you use a Windows computer or a Mac with an older OS, you can use iTunes. On Mac with Mac OS Catalina, the Music App replaces iTunes. Whichever system you are using, the method will remain the same.
Download the latest version of iTunes Or the Music App.
Select "Account" in the menu.
Click on the option "View my Account".
Look for "Subscriptions" in the settings and tap on "Manage".
Click on the option "Cancel the plan".
Conclusion
Whether you are using an iPhone, Apple Watch, iPad, or Mac computer, there are many methods to cancel the AppleCare plan, though some ways are more accessible. Furthermore, if you cancel your AppleCare plan within thirty days after purchasing it, you will get a complete refund for your Apple Device.
This article thoroughly addressed how to cancel AppleCare. We also made you understand what exactly AppleCare is, the types of guarantees it offers, and the methods to cancel AppleCare. 
Frequently Asked Questions
Can you cancel AppleCare at any time?
Yes, you can cancel your AppleCare plan in the account settings on your device. If you don't see your plan when trying to cancel it, finish setting up your account.
Can I cancel AppleCare after a repair?
Yes, you can. Whether you've bought your coverage in a single payment or through a monthly subscription, it doesn't matter.
Can I cancel AppleCare Plus and refund?
If you cancel your AppleCare plan within 30 days of your purchase date, you'll get a full refund without considering the value of any service already provided.