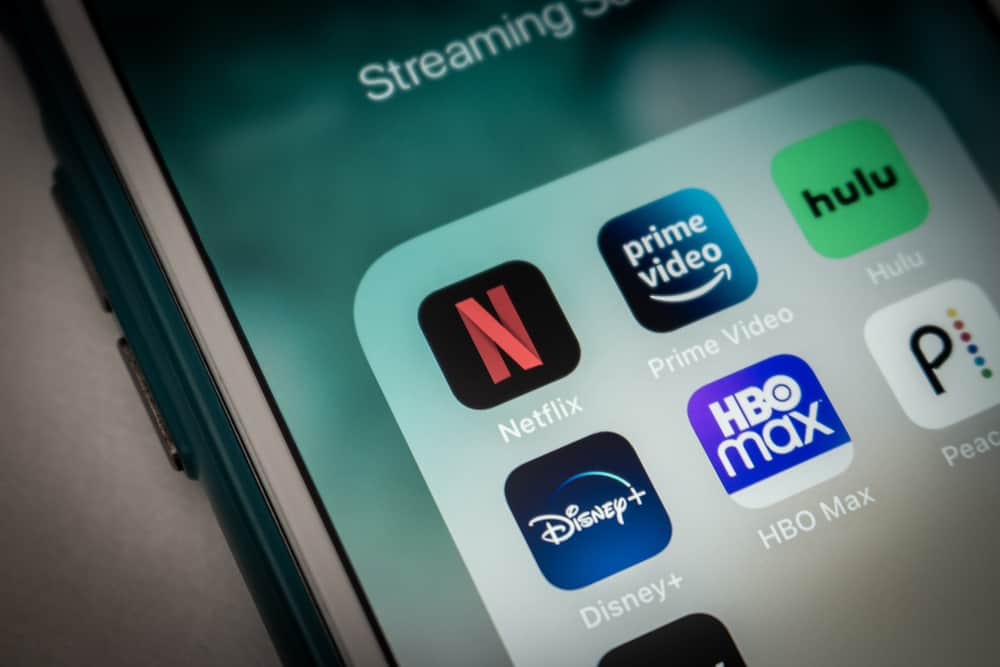 Nowadays, there are many streaming services to choose from that allow you to watch your favorite TV shows and movies any time of the day. One of these leading services is Hulu, which provides an incredible streaming experience. It's a piece of cake to get subscribed to it.
However, canceling the subscription is not that simple as many steps are involved. So, what is the right way to cancel a Hulu subscription from your iPhone?
There are three ways to cancel your Hulu subscription on an iPhone. You can do it from the browser, from your iPhone's settings, or you can do it from iTunes if you subscribed to the service through your iTunes. Each method requires you to follow many pre-defined steps and will not take more than ten minutes.
There can be a lot of reasons for canceling your subscription. Maybe you've found a better alternative, or you're looking for a change. Whatever the reason, here we will describe all the ways to opt-out of your Hulu subscription simply and easily.
Method #1: Canceling From a Browser
Canceling your Hulu through the browser is the most versatile method. You can apply it to any iOS device that lets you access a browser. This method will also work for Android and Windows users out there.
Open the Hulu.com website on your device's browser.
Find and click the login option on the top-right corner of your screen.
Log in to your account using your credentials.
From the top-right corner, select your name and click "Account".
Scroll down until you find the "Cancel Your Subscription" tab.
Under this tab, click "Cancel" and click "Cancel" again.
Method #2: Canceling From Settings
You can cancel your Hulu subscription by heading to your iPhone's settings. This method will be much quicker than the browser method. Hulu would never want its subscribers to leave its platform, so you will have to allow a cancel subscription confirmation message several times.
In contrast, when you cancel from the settings, it happens instantly and without reconfirmations. Even if you use the free trial version of Hulu, you can adopt this same cancellation method. Here are the steps to follow.
Launch the Settings app on your iPhone.
Head to your Apple ID by clicking it at the top.
Navigate and select the "Subscriptions" tab inside your Apple ID. It will show you all the services you are subscribed to.
Look for a "Hulu" subscription and click it.
After selecting, a pop-up will appear on the screen depending on your subscription, whether it's paid or the trial version. Click "Cancel Your Subscription" and confirm to finish the cancellation process.
If you cancel your subscription before the next billing date, you will still be able to enjoy your favorite shows on Hulu until the billing date arrives. So, don't wait till the last date. You can also renew your subscription from this Subscription panel at any time.
Method #3: Canceling From iTunes
If you have subscribed to Hulu via iTunes, you will have to cancel the subscription from your iTunes app. You can also renew the service if you wish to by using the same iTunes account. Follow the steps below.
Open the iTunes app on your iPhone.
Select the account you're logged in with.
From the listed options, select "View My Account".
Log in using your Apple ID. You can skip this step if the app doesn't ask you to log in.
Open the "Settings" section by scrolling to the bottom of the page.
Find the "Subscriptions" option and tap the "Manage" tab beside it.
Tap "Hulu" and click the "Edit" option. You will be redirected to another page where you can cancel your subscription.
The Bottom Line
You can cancel your Hulu subscription from your iPhone using three different ways. You can either go to your Apple ID settings or cancel it through the Hulu website. If you subscribed to Hulu via iTunes, you could also cancel the subscription through iTunes.
The article above explains all the details related to these three methods. We hope that this article has helped solve all your queries.
Frequently Asked Questions
Why can I not cancel my Hulu subscription?
To cancel your subscription, you must log in to your Hulu account. If you open the account without logging in, you will still be able to watch the free titles. Don't be confused, as Hulu still works without a subscription, showing only free titles.
Should I cancel or pause my Hulu subscription?
Canceling your subscription means it will work until the upcoming date. However, you can also pause the subscription to activate it again for up to 12 weeks.