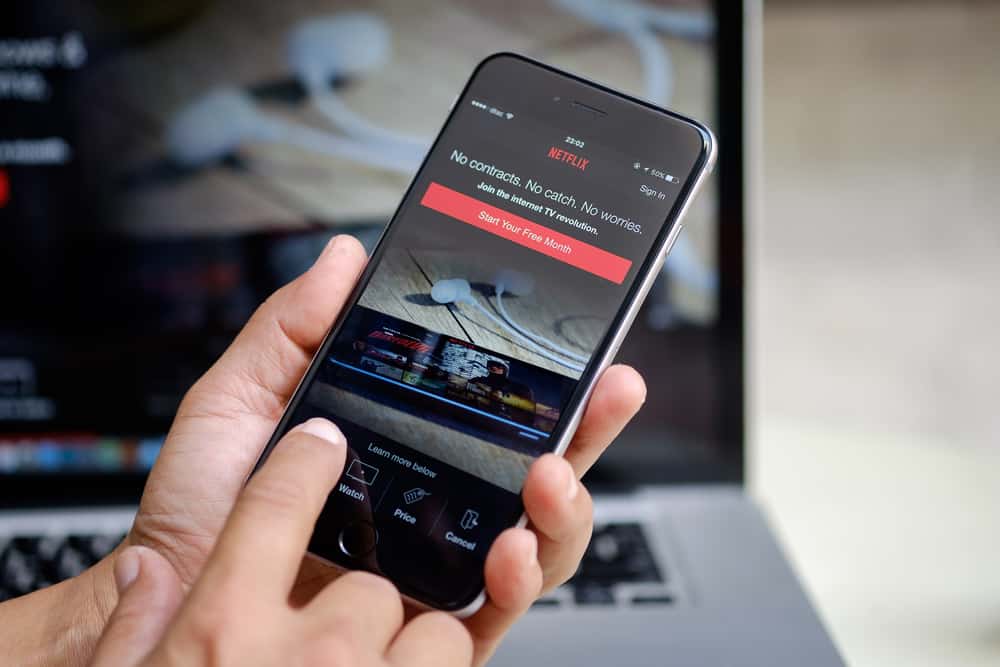 Netflix is an online streaming platform that took the world by storm after high-speed internet started to spread around the globe. It helped change our view on video content and allowed us to sit back, relax, and binge-watch TV shows. Moreover, it certainly gave life to B-rated movies that everyone forgot about. 
The streaming services often hide their "Unsubscribe" option in depth and do not clarify their cancellation procedure. On the other hand, you can cancel your Netflix subscription with little to no hassle in less than 5 minutes by using iTunes and the Netflix website. Isn't that great?
Like any streaming service, Netflix offers various monthly packages starting from $9.99. The prices gradually increase depending on the perks. For instance, the price can go as high as $19.99 if you want multiple accounts and Ultra HD footage. 
Suppose you want to cancel your subscription because you have run out of good content to watch, or perhaps you are ready to call it quits and take a break. Maybe you're worried Netflix will stop allowing users to share accounts? No worries! We've got two methods to cancel your Netflix subscription via iPhone. 
Remember that you cannot cancel your Netflix subscription via the Netflix app on your iPhone. However, you can easily cancel it using its website on your iPhone.
Method #1: Using an iPhone Web Browser
You can do this method on Chrome or Safari browsers. Follow the step given below to cancel the Netflix subscription.
Head to Netflix's website on your iPhone using Safari or Chrome browser and sign in to the account.
Tap the three-line icon in the top-left corner, and a drop-down menu will appear.
Choose "Account". A drop-down menu will appear on your screen.
Scroll down and tap "Cancel Membership".
Note when the cancellation will take effect, then tap "Finish Cancellation".
Method #2: Using iTunes on Your iPhone
Many people pay for the service via the iTunes app. If following this method, ensure your Netflix app is updated. 
Go to Settings and locate the "iTunes & App Store" option; click on them to proceed.
On the top of the section, you can see Apple ID. Tap on that.
A small window will appear on the screen. Click "View Apple ID".
Sign in to the Apple account associated with your device.
A page will appear on the screen. Tap on the "Subscription" option. You can find it above the "Purchase History" option.
"Netflix" will appear on the list. Click on it to continue further.
On the next page, click "Cancel Subscription" and then confirm to proceed.
After you cancel the subscription to your Netflix account, you will no longer be billed from iTunes or any other third-party app.
If you haven't subscribed directly, the option "Cancel Membership" might not appear on your screen (in the case of the website). However, you will be informed by the company or platform that provides the service of the canceled subscription.
If you cannot do so, you can contact the Netflix support team for further options. We recommend sending an email with the correct details.
Conclusion
In less than 5 minutes, you have successfully canceled your Netflix subscription. Netflix says that if you begin your subscription again within the next 10 months, your profile, preferences, favorites, and all account details will still be present. So, you don't need to worry about creating another account or putting in all the details again! Now that you know how to cancel a Netflix subscription, you can free yourself from the burden of monthly billing!
Frequently Asked Questions
Can I cancel my Netflix subscription at any time?
Netflix allows its customers to cancel subscriptions faster. However, it might be difficult considering your circumstances, as the same method doesn't work on every device. Apple device users who subscribe via iTunes can only cancel it through iDevice. However, if they paid for the services directly through the website, they can cancel it online. 
I canceled my subscription but still got billed. What's going on?
Netflix cancellations take effect from the next billing cycle. Unfortunately, delays might occur while canceling, but don't fret. Once you have canceled your membership, verify that cancellation by checking your email. Check your Netflix account for an expiration notice if you did not receive one.
I don't see the option to cancel under my profile. Where is it?
If you followed the above steps correctly and didn't see the option, you're getting billed via another service or app. Visit your Netflix account to see your billing information and the platform which is paying for the service. 
Can I reactivate my Netflix account?
Netflix allows its users to reactivate accounts for up to 10 months. If you do that within this period, all your history and details will be intact.