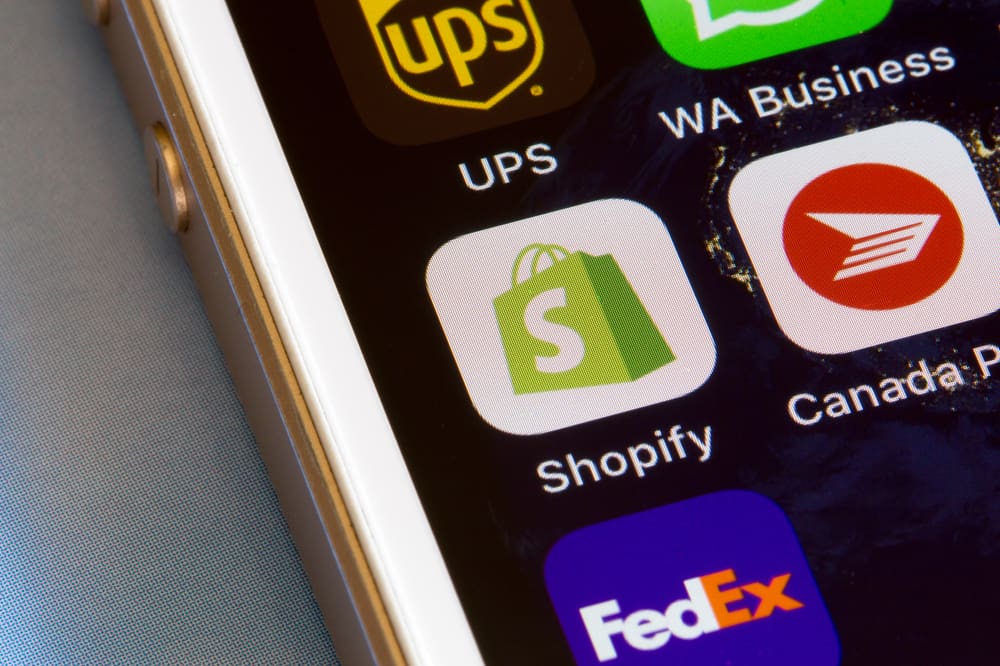 Shopify is an excellent platform for online stores, and one of the things that makes it so powerful is the vast selection of available apps to enhance your store. However, knowing how to cancel a Shopify app subscription is essential if you no longer need it. 
You can cancel an app subscription if it no longer meets your needs or doesn't offer you the expected benefits. By deleting the app from the Shopify admin panel, your subscription will be canceled, and you will no longer be charged.
Thousands of apps on Shopify are available to enhance your online business management. However, sometimes these apps may become more of a hassle than you would otherwise like them to be. 
Here's how you can cancel Shopify app subscriptions and get rid of apps that you no longer need in your life.
Step #1: Go to Shopify.com and Log In
The first step to canceling an app subscription on Shopify is to open a web browser, such as Chrome, Firefox, etc., and head over to Shopify.com. 
Once you're on Shopify's homepage, you'll need to log in with your store credentials to access the main admin dashboard.
Step #2: Click the Apps Section
After entering the main dashboard, look for the apps section in the navigation menu on the left side of the screen and click it.
You can find details about all the apps on your Shopify store here, along with other customization options related to them.
Step #3: Delete the App To Cancel Subscription
From the list of installed apps, select the app you wish to cancel the subscription for, and you can delete it by clicking the red "Delete" button next to it.
Next, you'll see a pop-up asking the reason why you're deleting the app; select the one you want from the list. Confirm that you want to delete the app, and then you're all set!
Step #4: Check Your Shopify Website
The next thing you can do after deleting an app is to check your Shopify store for any unexpected errors that might occur. 
In case of any problem, you can always reinstall the app, try another alternative or restore your website to the previous backup.
Conclusion
There you have it. Easy peasy! You now know how to cancel an app subscription on Shopify. Whether you are canceling because you no longer need the app or because you've found a better, cheaper alternative, the process is quick and easy.
Frequently Asked Questions
What is the Shopify App Store?
The Shopify App Store is a collection of apps that extend the functionality of your online store, allowing you to do more with your site. With 12 different categories, the Shopify App Store offers over 6,000 free and premium apps.
Does deleting Shopify apps cancel subscriptions?
The subscription will be automatically canceled when you delete the app from the "Apps" section of your Shopify admin dashboard. After canceling the subscription, no further charges will be added to your account, and you will not be billed for the next billing cycle.
Will I still be charged for apps if I pause my Shopify store?
When your Shopify store is paused, you won't be charged for the app subscription you purchased through the Shopify App Store. Other third-party apps you purchased externally will have to be manually uninstalled to avoid being billed.
How do I get a refund on a Shopify app subscription?
In the Shopify App Store, you can request a refund of the app, which can either be approved or denied by the app developer, or you can receive a credit that you can use toward any further purchases of Shopify apps.
How much does a Shopify app cost?
It's very much like the app store on your phone or computer; apps can range in price from a couple of dollars to a couple of hundred dollars per month. Aside from free apps, some apps also offer free trials and limited free plans.
How does Shopify app billing work?
A Shopify app subscription invoice is sent every 30 days, and each subscription is paid in advance. If a person decides to cancel, they must do it before the billing cycle starts; otherwise, payment delays may occur.
What is app credit on Shopify?
In the Shopify app store, you can use that credit towards future purchases if the app developer credits you for a refund. It's basically like store credit that you can redeem for future purchases in the Shopify App Store.
Do you have to pay for Shopify apps?
Thousands of apps are available in the Shopify App Store; some are free, while others require a monthly subscription.