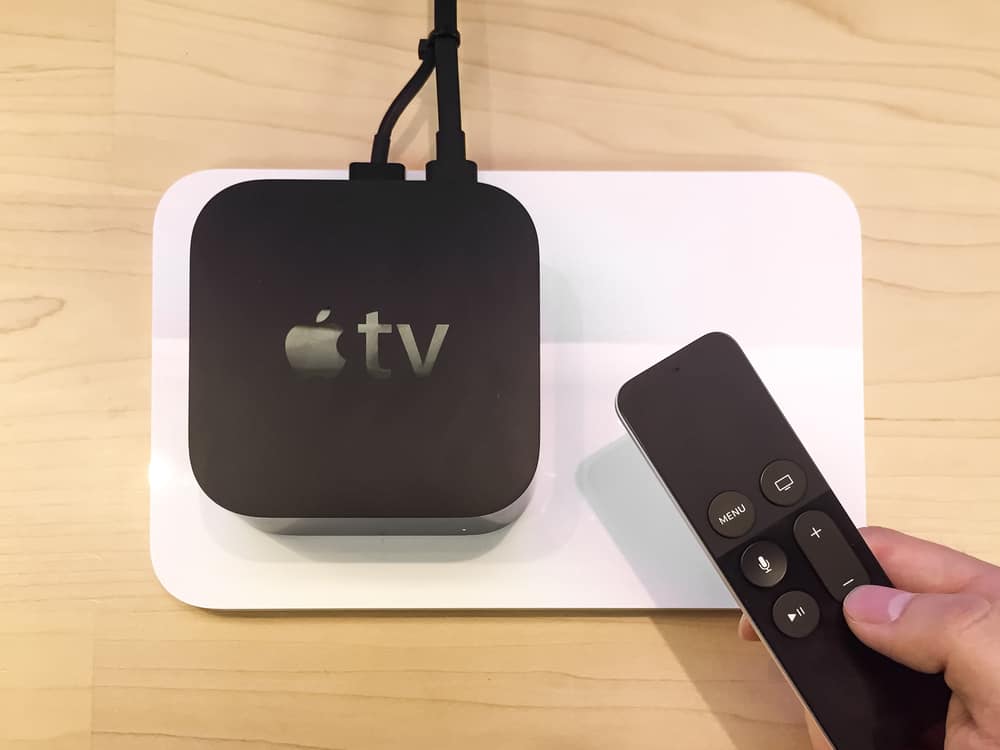 Apple TV is widely used to watch the entire selection of Apple TV+ original series, movies, and premium channels. You can buy or rent thousands of movies and TV shows. However, you might be wondering if you can cast from your Apple TV to a bigger screen.
It is possible to cast from Apple TV to a more prominent display by accessing the Apple TV website on your device's Chrome browser, signing in to your account, and selecting the "Cast" option. If you have a Chromecast with built-in Google TV, you can directly view Apple TV content by installing the Apple TV app on the streaming device. 
Apple TV device compatibility has also been growing, allowing its users to watch all videos on devices other than Apple's own. However, there are still a few gadgets that are not compatible.
However, there is a workaround for how to cast from Apple TV. Read on to learn about it.
Casting From Apple TV
Are you scratching your head about how to cast from Apple TV? The process is a little complicated, but our 2 methods with step-by-step instructions will help you with the alternative options to enjoy the Apple content on your TV. 
Method #1: Casting From Apple TV to Chromecast with Google TV
If you have the latest Chromecast with Google TV, you do not have to screen-cast Apple TV. The Apple TV app became accessible to download directly on the newest Chromecast with Google TV in early 2021, which is very beneficial. 
It is a different experience to have your Chromecast connected with Google TV compared to other devices. 
The Chromecast Ultra and Chromecast mainly require a media source to provide audio and video to Chromecast devices, such as phones or tablets. However, a Chromecast with Google TV gives an experience similar to Apple TV, Roku, or Fire TV.
If you want to cast from Apple TV on a Chromecast with Google TV, you must follow some simple steps.
Step #1: Downloading Apple TV on Chromecast With Google TV
Open the Apps tab on Chromecast with Google TV and type "Apple TV" in the search bar. Download the Apple TV app once you see it in the search result.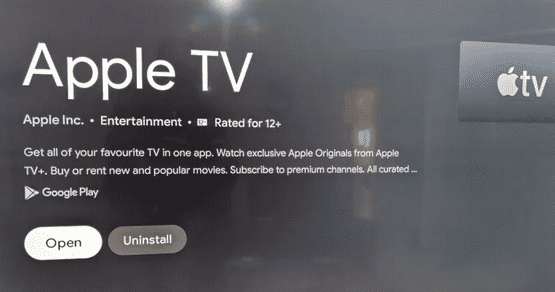 Step #2: Signing In and Casting From Apple TV
After installing the Apple TV app, launch it. Afterward, sign in with your Apple ID; if you don't have one, signup for a new account. Finally, Apple TV will run on your Chromecast with Google TV, and you can enjoy your favorite movies and TV shows on the big screen. 
Method #2: Casting From Apple TV to an Older Chromecast
Apple TV app is not supported in the older models of Chromecast, so downloading the app will be useless. If you are stuck in such a situation, the best option is to use your browser to access Apple TV. Then, directly cast the site from your browser to the nearby device using Chromecast. 
However, this method is not as convenient as screen casting directly from the smartphone to Chromecast. 
Casting from Apple TV to Chromecast requires some simple steps to follow that are listed below.
Step #1: Configuring Chromecast and Apple TV 
First, turn on your Chromecast device and plug it into your TV. Also, ensure that the Chromecast and the TV are connected to the same Wi-Fi network.
Step #2: Accessing Apple TV From a Browser
Next, launch the Google Chrome browser on your device and go to the Apple TV site. Click "Sign In" on the top right and enter your Apple ID and password.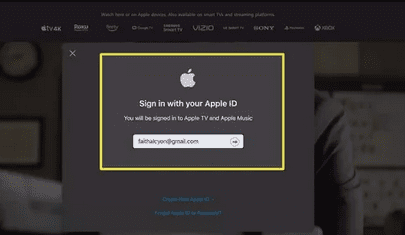 You will receive a two-factor verification code on your Mac or iPhone; enter the code and press "OK".
Step #3: Casting From Apple TV
After signing in to Apple TV, play a video. Afterward, click on three vertical dots on your right side (Menu icon) and select the "Cast" option. Next, choose your Chromecast device from the list. 
Once you see the "Casting" tab, the content from the Apple TV is screen-casting to your Chromecast device and on your TV. 
Summary
In this guide about how to cast from Apple TV, we've discussed using the latest Chromecast with Google TV to download the Apple TV app and play the content on your TV directly. We've also discussed using the Apple TV website to cast Apple content to an older Chromecast device.
Hopefully, you can watch your favorite Apple videos on a prominent display without a hiccup. 
Frequently Asked Questions
How do I cast my iPhone to my TV using Chromecast?
To cast iPhone to TV, open the Video app on your iPhone, and tap on the Cast icon. For example, if you want to stream Netflix from your iPhone to your TV, open Netflix, click on "Cast", select your Chromecast device, and the video will begin to play on your TV.