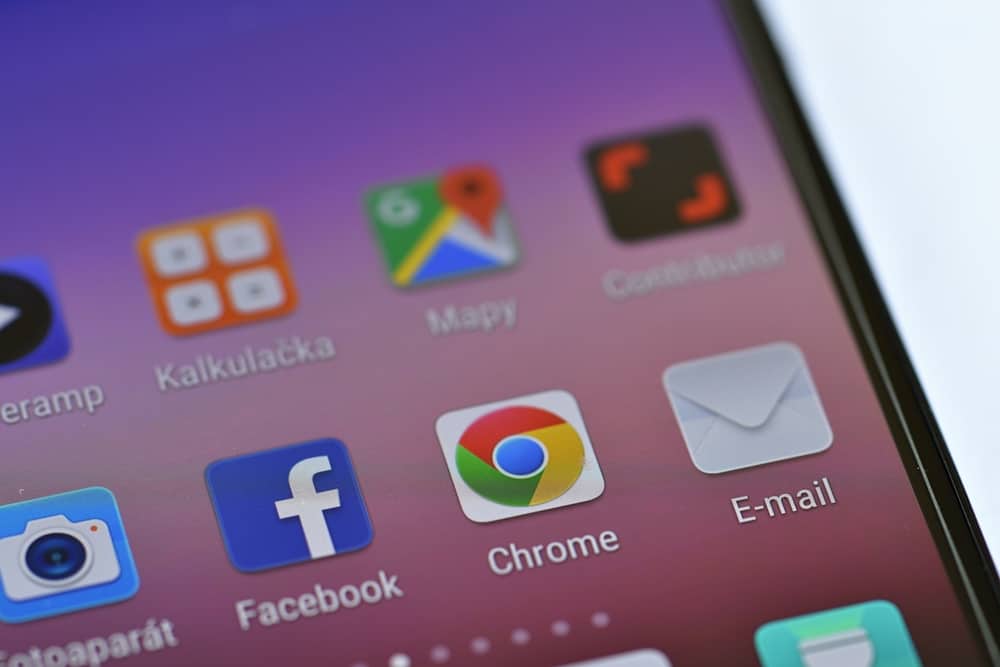 Casting your device to a larger screen has been a feature many people appreciate. Particularly, when you have a non-smart TV, you can easily cast your device to the TV to stream your favorite shows. You can even cast from Chrome on Android to a larger screen. But the question now is, how can you cast from Chrome on Android?
You cannot cast from Chrome on Android. However, if you want to cast your Chrome screen on Android, you must do so for the whole Android screen. To do this, you need a Chromecast which you must connect with your Android to the same network. 
Note that when you want to cast your Chrome browser on Android, using Chromecast is recommended as it lets you cast nearly any webpage. If you use a streaming device, it only supports networks like Netflix, YouTube, and so on.
This article is a step-by-step guide to casting a Chrome webpage on Android.
Steps To Cast Chrome on Android
Before we get into the nitty-gritty details about how to cast Chrome on Android, you should know that there are different ways you can cast from your phone to a larger screen. Using Chromecast is a method that works on all devices, including Android.
Also, before you cast a Chrome page from your Android, ensure the streaming device is connected to the same Wi-Fi network. The network does not necessarily need an internet connection as this method does not require one. However, it is possible to use Chromecast without a Wi-Fi connection. 
Moreover, the steps to casting the Chrome browser on your Android are pretty straightforward. Below, we elaborate on the steps.
Step #1: Open the Settings App
Open the Settings app from the home page of your android device. If you don't find the Settings app on the home page, swipe down from the home page, tap on the search dialog, and type "Settings". The app will pop up in the search result, and select the Settings app.
Step #2: Connect Your Android and Chromecast to the Same Wi-Fi Network
Navigate to the "Wi-Fi" option in the Settings app, and toggle the switch on. Search for available Wi-Fi networks and connect to the network you want to connect the Chromecast to. Turn on Chromecast and connect it to the same Wi-Fi network you connected to the Android device.
Step #3: Navigate to the Cast Option
Go back to the main menu in the Settings app, and locate the "Cast" option. For Android devices, navigating to the cast option is different. You must select the "Display and Cast" options on some Android devices. You have to tap on the "Connected Devices" on other Android devices and then select the "Cast" option.
Step #4: Select the Device You Want To Cast To
In the cast option, find and select the Chromecast device you want to connect to your Android device. Since the Chromecast and your Android device are already connected to the same network, you wouldn't experience any difficulty connecting your device to it.
Step #5: Open Chrome
With your Chromecast and Android device connected, you can launch the Chrome web browser on your Android. Whatever webpage you open on your Chrome browser will be displayed on the larger screen you connect the Chromecast to.
You can cast only your Chrome screen on a PC. If you do, only your Chrome tab screen will be displayed on the larger screen, even if you are working on other projects on your PC.
Conclusion
Casting your Android screen is a great way to view videos and images on a larger screen or share content with family and friends. If you followed through with our guide, then you should know how to cast from Chrome on Android. You have to connect your Android device and the Chromecast to the same Wi-Fi network, and you are good to go.
You can also cast from Chrome on a PC using the same method, which is easier. Remember, if you are experiencing any issues casting a screen from an Android or any other device, you should reboot it.
Frequently Asked Questions
Will Chromecast work when the Wi-Fi signal is weak? 
Yes, Chromecast will still work on a weak Wi-Fi signal, but you may experience some lags and distortion in the video or audio quality. If you are experiencing a weak Wi-Fi connection, you can always use the guest mode and connect to mobile data instead of the host Wi-Fi. 
Which devices can a Chromecast stream? 
You can connect your Chromecast to any device with an HDMI and USB port. So, essentially, a Chromecast will work on TVs, projectors, standalone monitors, and other similar equipment.
However, you cannot plug a Chromecast dongle into an Android or iOS device and cast to it. Still, you can connect an Android and iOS device to a Chromecast device and cast the Android or iOS to the Chromecast.