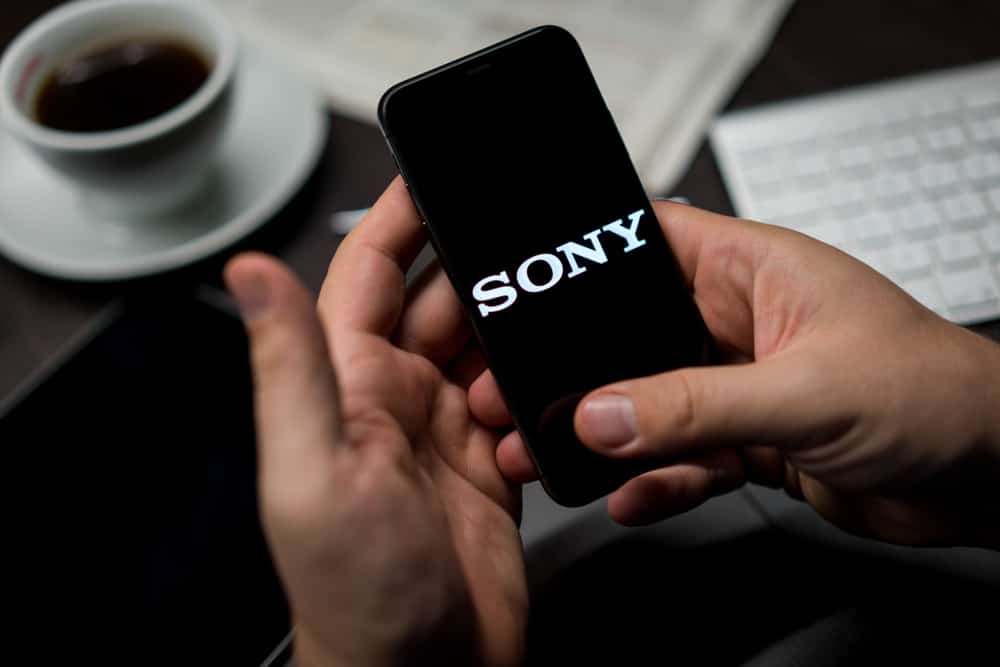 Have you come here seeking how to cast your iPhone to your Sony TV? I'm about to answer precisely that in the next few minutes.
Successful mirroring of the iPhone's screen can be concluded in many ways. While the most popular of them all involves Apple's native protocol, AirPlay, features like "Wi-Fi Direct" can also help get the job done. Not just that, if your Sony TV features an HDMI port—which most of the current generation ones do—then completing some basic plugins will let you seamlessly mirror your iPhone's screen.
Don't worry if anything sounds alien here. With the help of the following write-up, I'll guide you through each method.
How To Cast iPhone to Sony TV
In case you don't already know, the screen mirroring feature Sony TVs offer doesn't support iOS devices, not even MacBooks. But then again, the internet world is full of stunning workarounds, and casting the iPhone's screen on Sony TV is no different.
There are several ways to wrap up the job successfully. The art of picking one out of the many will depend on how well a particular method serves your requirements. Stay tuned as I unfold each technique in the most digestible manner. Dedicating your time here will help you make a better decision and eventually get your iPhone's screen mirrored with no hassle.
Method #1: Using Wi-Fi Direct
One of the most loved ways is employing the "Wi-Fi Direct" feature. But before anything else, you'll need to remember that not all Sony TV supports this functionality. That said, checking your device's Settings menu is always a good idea and verifying if it is compatible with "Wi-Fi Direct".
Turn on your TV and head to the "Network Settings" option.
Locate your "WPA" key and note it down.
Navigate to your iPhone. Hover over to Wi-Fi settings and turn it on.
Wait for the access points (networks) to load up. Run through the list and see if you can find anything labeled "Direct-xx-BRAVIA". Confirm the device's identity and tap it to initiate the connection.
Launch any screen mirroring utility on your iPhone. Launch the App Store and install any promising tool if your device lacks one. You can use iMediaShare as it can help cast video, mirror audio, and image pretty seamlessly.
The "Wi-Fi Direct" feature can typically work without an active Wi-Fi network. It doesn't require one, as the feature is more inclined to establish a Wi-Fi network of its own.
Method #2: Using AirPlay 2
Undoubtedly, "Wi-Fi Direct" offers a brilliant way to cast the iPhone's screen on Sony TV. However, it fails to deliver in some situations. One noteworthy drawback of using Wi-Fi Direct is its inability to work with content that needs to be streamed. Yes, you've guessed it correctly; Netflix is out of the question when you prefer "Wi-Fi Direct".
That's precisely when Apple's native mirroring protocol, AirPlay 2, tiptoes to save the day.
Ensure that your iPhone and the Sony TV are connected to the same wireless network.
Head to the app or content you want to cast to your Sony TV.
Initiate the playback and look for the Apple AirPlay logo.
Once you find it, tap it.
That's how easy and efficient it is to use Apple's AirPlay feature.
Not every TV supports the AirPlay feature. So, ensure your TV is compatible with AirPlay or AirPlay 2 before proceeding.
Method #3: Using HDMI Connections
What if none of the above methods are compatible with your Sony TV? Don't worry; I've got a wired solution for you. All that your TV requires, in this case, is an HDMI port. Here is how it goes.
Grab a lightning-to-HDMI adapter. It's better to get it from the official Apple store. You'll also require an HDMI cable for the purpose.
Plug one end of the HDMI cable into the compatible TV port and the other into the adapter, and secure the connection to your iPhone.
Access the TV remote and change the display input to "HDMI".
You must have your iPhone's screen mirrored on your TV by then.
Casting an iPhone to Sony TV can also be done with the help of Chromecast and Miracast. However, it is crucial to know that the features are somewhat limited because they are not natively available.
Wrapping Up
No more banging heads all over the internet just to figure out the best ways of screen mirroring your iPhone. Here, I've uncovered the three most promising and super-efficient techniques that can help you attain the big-screen experience in no time. Each has pros and cons, so make sure you decide according to your necessities.