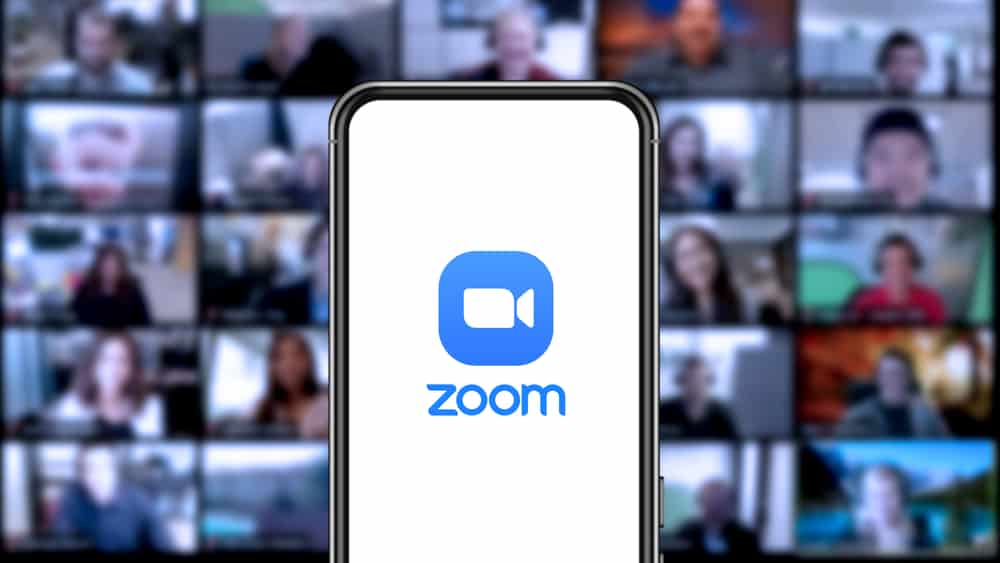 Zoom has provided support to millions of people who shifted to remote work during the COVID-19 pandemic, helping them navigate their work using Zoom meetings. But, are you wondering how you can improve your Zoom experience?
It is possible to cast Zoom to TV from a laptop using Chromecast, plugging an HDMI cable, via AirPlay, or with the laptop's built-in Miracast feature.
When you cast content from a laptop to a TV, you will be able to view it on a bigger screen. We'll explore why there is a need to cast Zoom to TV from a laptop and guide you about the procedure with our step-by-step instructions.
Why Is There a Need To Cast Zoom to Bigger Screen?
There can be a lot of reasons you want to cast Zoom to TV from a laptop. A few of them can be:
Bringing your meetings to a larger audience.
To improve audio quality.
For a better viewing experience & picture quality.
To remove eye strain.
For presenting meetings as a Webinar.
Casting Zoom to the TV From Laptop
Casting Zoom to TV from a laptop is not a complex process if you know the procedure. Our step-by-step instructions won't waste your time and will take you through the entire process with great ease.
Later in the guide, we'll discuss the laptop's built-in casting feature. So without any delay, here are the three methods to cast Zoom to TV from a laptop.
Method #1: Use A Casting Device
Google Chromecast is an outstanding device to stream content from a laptop onto the big screen. Here is the easy way of doing it.
Plug your Google Chromecast into an HMDI port of your TV.
Launch Zoom meeting on your laptop and wait for participants to join and turn on their video feeds.
Next, open a tab on the browser, click the three dots on the top-right and select Cast from the options.
Select your Chromecast device from the list of devices, and click on Cast Desktop.
Finally, select the Zoom meeting you want to cast and choose Share.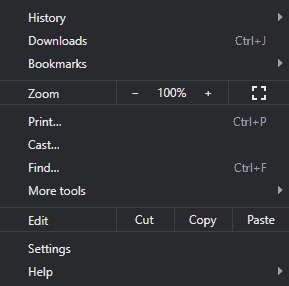 Now you can view Zoom meetings on your TV.
It would be best if you sat in front of the laptop in a Zoom meeting as your participants will only be able to see you through the laptop's webcam.
Method #2: Use an HDMI Cable
Using an HDMI cable to cast Zoom meetings from a laptop to TV is the easiest and most cost-effective method. To do this:
Plug one end of the HDMI cable into the HDMI input on your TV and the other end into the HDMI port on your laptop.
Next, start a Zoom meeting on your laptop.
Use your TV's remote and select the input corresponding to where you plugged in the cable, i.e., HDMI 1, HDMI 2.
Now, your laptop will immediately cast Zoom to TV.
Unplug the HDMI cable once the meeting is over.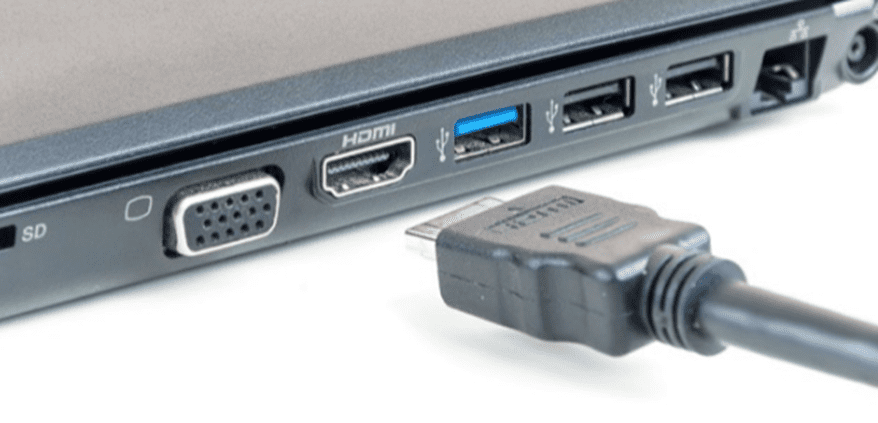 This method won't work on older TVs that do not have HDMI ports.
Method #3: Use AirPlay
AirPlay lets you wirelessly cast from your Mac PC to an Apple TV or an AirPlay-enabled smart TV.
Here is the method for it.
Connect your Mac on the same WiFi network as your Apple TV or AirPlay-compatible TV.
Go to the AirPlay Display on your laptop in the upper right corner of the Apple TV or smart TV menu.
Now select the Screen Mirroring icon, choose the Zoom room name, and start Screen Share.
Next, enter your password when prompted to share your Mac display to the TV screen.
Using Miracast To Cast Zoom
There are several laptops that have a built-in capability for mirroring your screen on the television. This is called Miracast or WiFi direct. You can use this feature to cast your Zoom meeting directly on the TV with a single click.
However, while doing it, make sure that your television and laptop are connected to the same internet connection and that both devices are completely updated.
Summary
In this guide about how to cast Zoom to TV from a laptop, we shared the reasons behind the need to attend Zoom meetings on a bigger screen and discussed multiple methods that can be used to achieve this task.
Hopefully, one of the methods worked for you, and you were able to launch your Zoom meeting on your TV. Thank you for reading!
Frequently Asked Questions
How To Cast Zoom to TV From Android Device?
To cast Zoom to TV from an Android device, follow these steps:
1) Go to System Settings and turn On the Screencast option.
2) Now enable the Mirror Screen option.
3) Next, launch Zoom, and the meeting will be mirrored on Chromecast and displayed on your TV.
How To Cast YouTube From laptop to TV?
To cast YouTube from laptop to TV:
1) Go to the YouTube website on your laptop and select a video.
2) Click the cast option in the player and select the casting device.
3) Click Connect, and the video will be played on your TV.