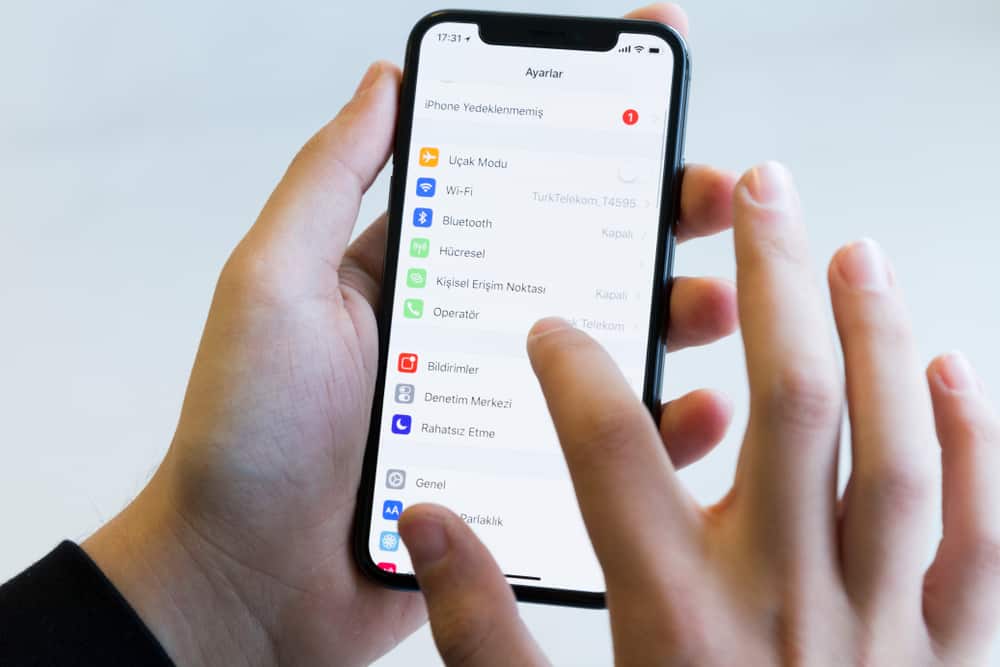 Android phones and iPhones have been in a war since their launch. Androids are highly customizable, while iPhones provide a smooth interface. However, some simple settings are more challenging to reach on iOS than on Android, such as changing your iPhone's APN.
APN or Access Point Name is a gateway between a mobile network (3G, 4G, or 5G) and another network such as a public internet. It provides your iPhone with the information to connect to any wireless network or service. You can configure this APN in your iPhone's settings panel via the cellular or mobile network.
This article will share the step-by-step procedure for changing your iPhone's APN so you don't have to look elsewhere for the solution. Let's start the scroll!
Why Would You Change Your iPhone's APN?
Different mobile network providers use different APNs. Your phone must have the correct APN to connect to the internet provided by your cellular operator. However, there's no need to worry because most phones have a default APN configuration that automatically connects to your cellular network provider to access the internet and make calls.
Unlocked Phones
Recently, unlocked phones have been in great demand. These phones are not tied to any carrier, and as long as they support the necessary network bands, you can use any other carrier network on them worldwide.
That is where APN comes into play. To use different carriers, you have to configure their specific APNs to get access to their networks. In this way, you are not bound to a single carrier and try out the best one which suits your needs.
Methods To Change Your iPhone's APN
Usually, there are three easy methods to change the APN on your iPhone. Let's talk about each of them in detail below.
Method #1: Manual Changing
For iOS versions below iOS 8, go to Settings > "Cellular" > "Cellular Data Options" > "Cellular Network".
For iOS versions after iOS 8, go to Settings > "Mobile Data" > "Mobile Data Options" > "Mobile Data Network".
If you cannot find the APN settings, it's probably because of your mobile carrier. Some carriers intentionally block the APN on your phone to restrict you from manually changing it.
Here you can find different APN settings, such as its name and other information, and you can manually adjust them. 
Method #2: Resetting Network Settings
You must reset your network settings if you cannot manually change your APN settings. Remember that it will also reset any Wi-Fi networks stored on your iPhone.
Go to Settings > "General" > "Reset" > "Reset Network Settings".
Type in your passcode and confirm the pop-up window that appears.
After that, your phone will reboot, and your network settings will reset to the factory settings.
Method #3: Using an APN changer
If the second method didn't fix the issue for some reason, then this is the third method that should definitely work. It requires your iPhone to be connected to Wi-Fi because you'll need to open a website.
Open Safari Browser on your iPhone.
Search for an APN creator website such as unlockit.co.nz.
Click on the option "Create APN".
Select your desired country and carrier based on your current location. There are almost all the carriers available here.
Select "Create APN", and a pop-up will ask you to allow this website to open settings. 
Clicking "Allow" will take you to your APN settings, where you must click "Install" to run the configuration on your iPhone.
Enter your lock screen passcode.
You're all set to try your new APN!
The Bottom Line
Your iPhone's APN enables it to connect to any network available in your area. Sometimes it is locked by some carriers, so you cannot alter it. The steps mentioned above were the easiest ways to change your iPhone's APN. It will give you better control of your phone's connectivity because you will choose which carrier you want to connect to.
We hope this article has helped you understand APNs and how to change the APN if you have an iPhone.
Frequently Asked Questions
Does changing your APN increase your internet speed?
Changing your iPhone's APN doesn't affect your internet speeds; it only allows your phone to connect to a network. If your APN is correct, your phone will connect; if it's wrong, your phone won't.
Is it safe to change APN?
Yes, it is safe to change your iPhone's APN. It doesn't damage your SIM or the internet receptors on your phone; it just needs to be correct.