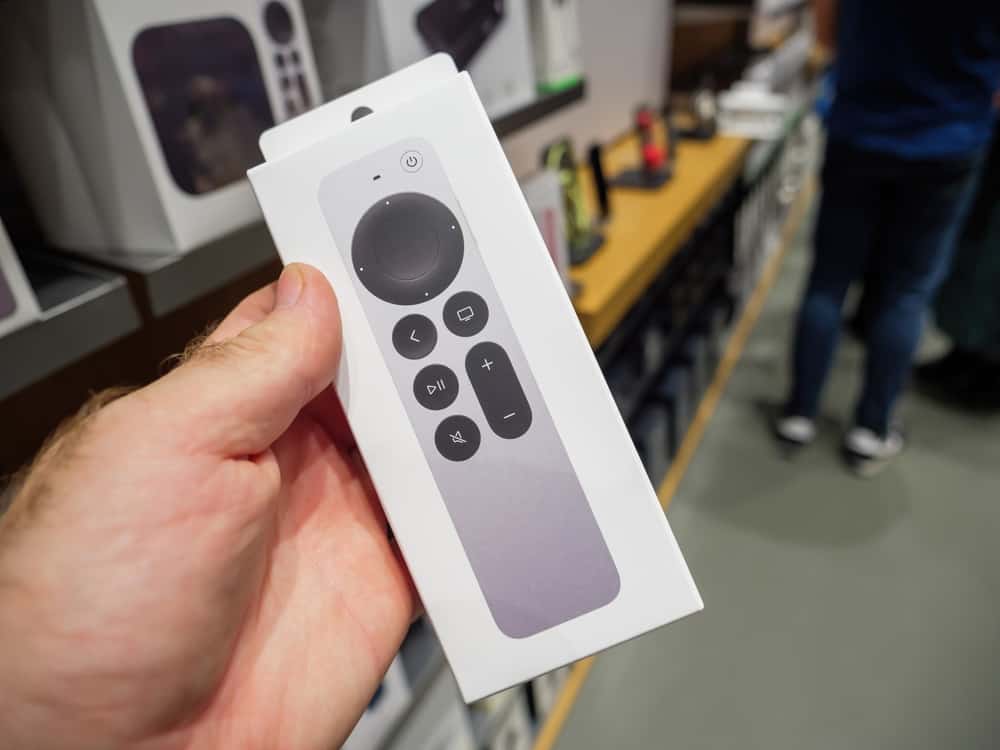 Apple TV is a versatile media box allowing users to stream their favorite shows and play games. However, it needs a remote for proper functioning and operation. But what to do if your Apple TV Remote stops working or you need to pair up an additional remote?
To change the Apple TV remote, go to your iPhone/iPad Settings > "Control Center" > "Customized Controls" and add the Apple TV remote to the Control Center. Next, launch Apple TV remote, tap on the "Apple TV" option, and type in the four-digit code appearing on the Apple TV Screen on your iOS device.
We have developed an extensive step-by-step write-up on how to change the Apple TV remote. We will also discuss replacing the remote with a wireless keyboard or an old TV or DVD player's remote. 
Methods for Changing Apple TV Remote
If you are wondering how to change Apple TV Remote, our 3 step-by-step methods will help you perform this task without much trouble.
Method #1: Changing/Setting Up Apple TV Remote on iPhone or iPad
For replacing your previous Apple TV remote and setting up a new one on your iPhone or iPad, add Apple TV remote to the Control Center from Settings > "Control Center" > "Customized Controls", and follow the steps below.
Go to Control Center on your iOS device by swiping down from the upper corner on your iPad or iPhone X and later. If you own an iPhone 8 or earlier, swipe up from the bottom corner.  
Choose "Apple TV Remote".
Tap on the "Apple TV" or "Smart TV" option from the list.
Follow the on-screen instructions and enter a four-digit code appearing on the Apple TV screen on your iOS device.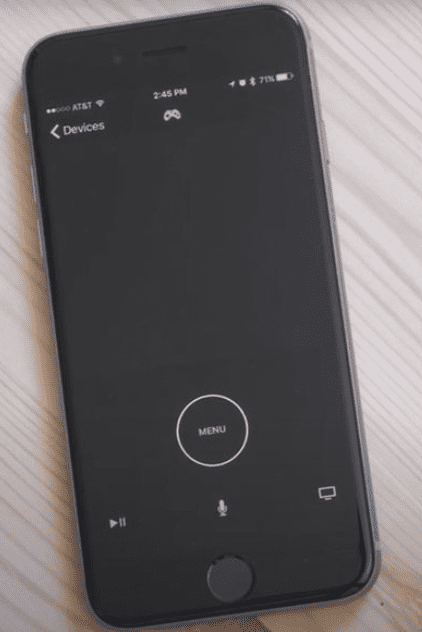 Now your new remote is ready to work with Apple TV. 
Method #2: Changing an Apple TV Remote With Bluetooth Keyboard
Changing your Apple TV remote control with a wireless Bluetooth keyboard is possible. Check out how below.
Step #1: Performing a Factory Reset on Your Apple TV
First, you will need to factory reset your Apple TV. For this, open up iTunes on your computer. Next, plug a cable into the USB port on the back of your Apple TV and connect it to your PC. Also, plug the power cable of the Apple TV into a power source as well and turn it on.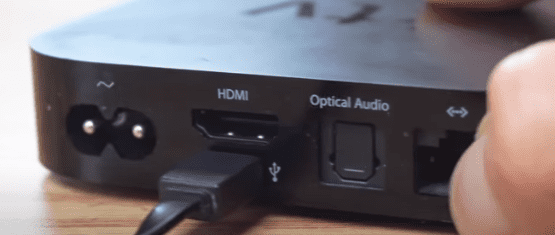 The Apple TV will appear as a device on iTunes. Select the "Restore Apple TV" option and choose "Restore and Update". Now, wait for a prompt saying that Apple TV has been reset to factory settings.
Step #2: Connecting Apple TV to Television
Next, connect your Apple TV to the television on which you want to stream the shows. After the boot screen, the main setup prompts you to pair the keyboard device at the bottom.

Step #3: Pairing Up the Bluetooth Keyboard With Apple TV
Power the keyboard on and put it in pairing mode. When the Apple TV finds the device, it will ask you to enter a four-digit code; type those numbers using your wireless keyboard.
Your Bluetooth device is successfully paired with your Apple TV. You can either continue using the wireless keyboard as Apple TV remote or connect an iPad or iPhone as a paired device to use as an Apple TV remote. 
Method #3: Replacing Apple TV Remote With an Old TV or DVD Remote
An old TV or DVD remote can also replace your Apple TV Remote. Here's how.
Download the Apple TV Remote app on your iPhone.
Using the app, navigate to Settings > "General" > "Remotes on your TV".
Scroll down and choose "Learn Remote".
Choose "Start" and follow the on-screen instructions for assigning commands to your old TV remote.
Press "OK" to complete the action.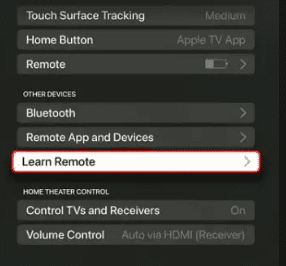 Your DVD or old TV remote is now set to be used as an Apple TV remote.
Summary
In this step-to-step guide on how to change Apple TV Remote, we've discussed a few different ways to replace and pair the new remote. We've also discussed using a wireless keyboard and an old TV remote as an alternative to your Apple TV remote.  
Hopefully, one of these methods has worked for you, and you can now change your Apple TV Remote to enjoy your favorite shows without interruption.
Frequently Asked Questions
How do I unpair an Apple TV remote?
To unlink your remote from the Apple TV, press and hold the Menu and left arrow on your Apple TV Remote for 6 seconds. Now, locate and select the "Unlink" option above the remote icon on your Apple TV device.