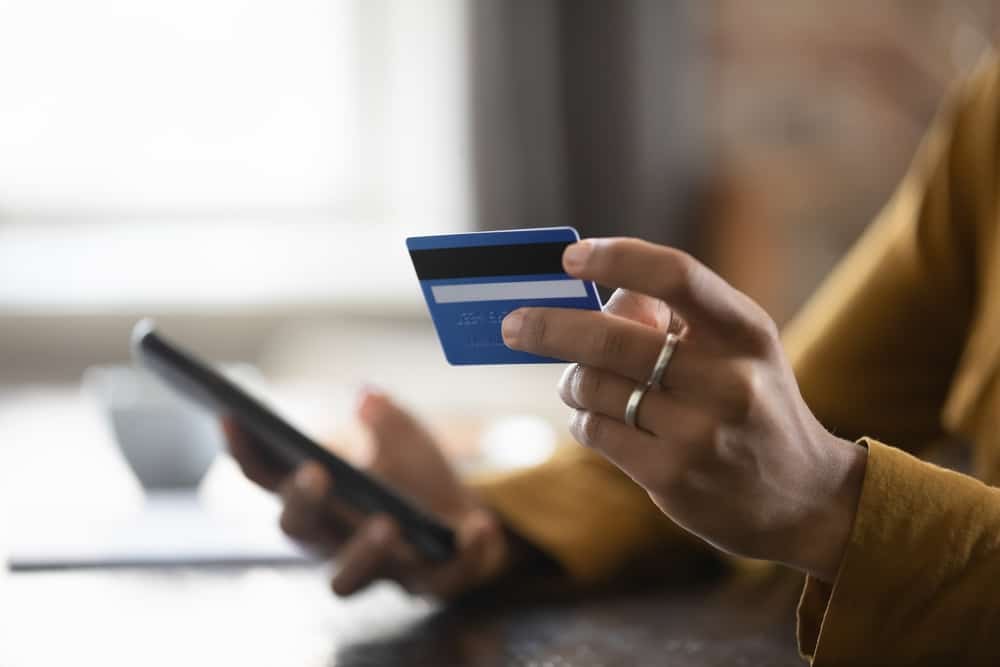 Cash App has gained recognition due to its simplicity and security, and it has become a simplified source for merchants to receive customer payments. This application works for everyone with the option to use as a Business or Personal Account. But what if someone wants to switch their Cash App account type from Business to Personal?
To change the Cash App back to Personal, launch the app, go to your profile and scroll down to tap on the "Personal" option. Next, tap on the "Change Account Type" and select "Change from Business to Personal". Finally, confirm this action by entering your PIN.  
Each account type has its benefits and downsides. There could be many reasons, like transaction fee structure which may compel one to switch from a Business to a Personal account. 
In this article, we will guide you on how to change Cash App back to Personal following two methods. We will also give you insights into personal and business accounts' differences.
What Is the Difference Between Cash App Business and Personal Account?
Before jumping right into how to change Cash App back to Personal, you might want to know the differences between both account types before making the big decision. These differences will help you make the wise choice according to your needs.
Business Account
A Cash App Business Account is advantageous if you deal with a B2C business. The transaction limits are higher in the Business account, but you may have to pay a small fee. Also, there is no limitation on the amount of money you want to receive with a verified account.
Personal Account
There are lower transaction thresholds with the Cash App Personal Account. However, this account has no transaction fees, and that is why users prefer to own a Personal Account.
If you want to avail a Business Account, you'll receive a 1099-k form that defines the taxes against your transactions.
Changing Cash App to Personal
Using a Cash App Personal Account is wise to avoid additional charges on each transaction. Even if you receive $20,000 a month as a merchant, a Personal Account can work out for you like an economical option. Follow these 2 methods to learn how to change Cash App to Personal.
Method #1: Change Account Type
With this step-by-step process mentioned below, switching account types on Cash App is simpler than you think.
Open the Cash App on your phone and log in to your account with your credentials.
Tap on the profile icon on the screen's top left side.
Scroll down and select the "Personal" tab.
Click "Change Account Type From Business to Personal".
After changing the account type, enter your PIN or scan your finger to make confirmation.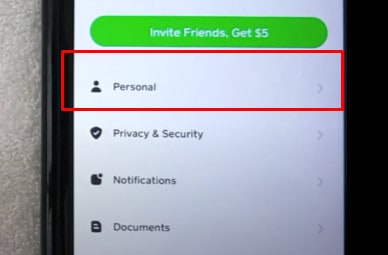 You have successfully changed Cash App back to Personal from a Business account.
Method #2: Contact Support
In case you've forgotten your PIN, or if you can't find the change account type option on your Cash App, you can contact customer support to change back to Personal by following these steps.
Open your Cash App and login into it.
Tap on the profile icon.
Click "Support"> "Something Else" in the Support menu.
Select "Can't Access Old Account" in the drop-down menu.
Enter a query to tell Cash App that you want to switch the account to Personal.
If you want to spend your money efficiently with a Business Account, avoid taking a Business Cash Advance.
Benefits of Using Cash App Business Account
The Business Account is suitable for small to medium businesses, and it also brings significant advantages, which are mentioned below.
You get higher transaction limits daily, weekly, and monthly.
Cash App Business Account holders get a 1099-k report at the end of the year.
Cash App account charges a small transaction fee compared to other banking services.
Summary
In this guide on how to change Cash App back to Personal, we provided various methods to help you attain an economical option if you're not a Business holder. The account type is chosen during the Cash App registration process, but you can easily change it whenever you want.
If you think changing the account type may impose a limitation, we recommend getting your accounts verified to enjoy additional benefits and higher transaction limits.
Frequently Asked Questions
Can I have two Cash App accounts?
Yes, you can make two or more Cash App accounts. But for each account, you may have to use a different email ID and mobile number.