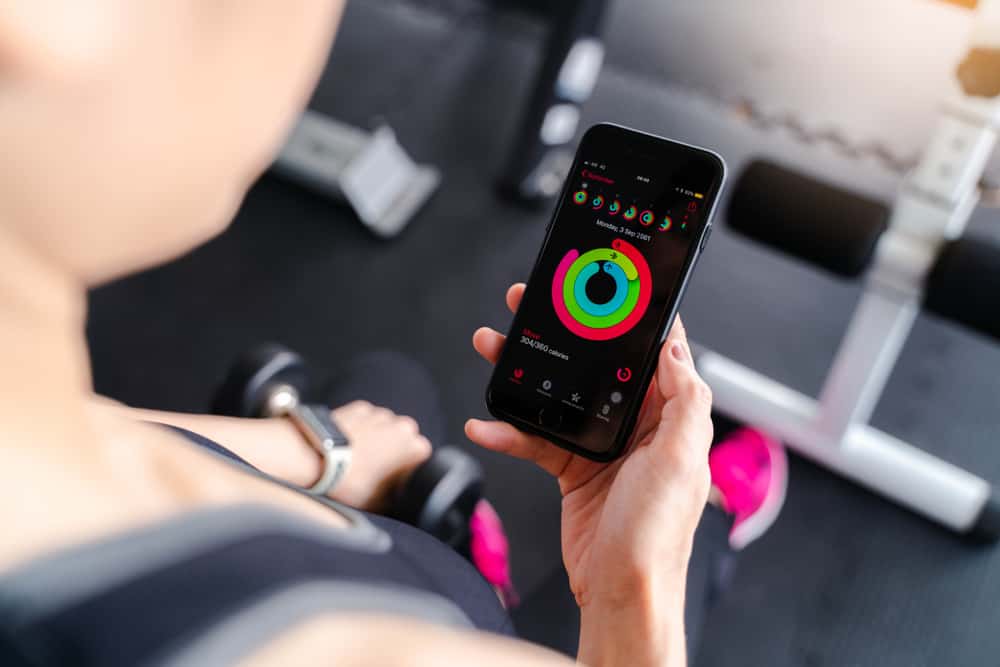 Did you miss one of the goals on your fitness watch? Do you want to update your activity goals to a more intense workout? There is a way to change your fitness goals if you somehow do not manage to stay updated with them.
There are two methods for changing your fitness goals; through an iPhone and through your Apple Watch. On an iPhone, you can go to the Activity app and scroll down to find the "Change Goals" tab. Once there, you will find all the parameters for the Move, Exercise, and Stand goals. 
In this article, you will learn about the two ways to change your fitness goals. Moreover, we will discuss what to do if you are unable to change the goals. Lastly, we will also catch up with a few tips and tricks to enhance your experience with the fitness app.
Method #1: Change Fitness Goals Through iPhone
If you want to alter your workout goals for the summer using an iPhone, you will need the Activity app. If you have that, then follow these steps:
Head to the homepage of the app.
On the homepage, scroll down to find the "Change Goals" tab.
There, you will find a number of parameters to play with.
Alter the one you want by pressing the "+" or "-" to raise or lower the goals.
If you want to see how you did in the past week, you can check out a summary of your weekly goals in the Activity app. While the app is accessible on both Apple Watch and iPhone, the report on the iPhone is more in-depth.  
Method #2: Change Fitness Goals Through Apple Watch
Head to the Activity app on your iPhone.
Swipe up on the screen.
Click on "Change Goals."
Alter the number of active calories for your daily Move Goal by clicking on the "+" or "-" buttons.
Tap "Next."
Change the number of minutes for your daily Exercise Goal by pressing "+" or "-" buttons.
Tap "Next" again.
Now, increase or decrease the number of hours for your daily Stand Goal by tapping the "+" or "-" buttons.
What To Do if I Cannot Change the Fitness Goals
There may be a technical glitch restricting you from updating your workout goals. If that happens, you can follow one of these quick fixes instead:
Update the application.
Log out and then log in with your credentials.
Reinstall the application.
Restart the iPhone.
How To Allow Notifications for the Activity App on Your iPhone
If you want to stay updated with your goals, you need to know when you have completed them. This can be done by a simple tap on the Activity app. It will ping you with a notification to tell you that the goal is completed. In addition, it even hands out tips to reach your goals with ease.
Here is how to enable them:
Head to the Watch app on your iPhone.
Click on "Notifications."
Scroll the list of apps to find the Activity app. Click on it.
Tap on "Allow Notifications."
You can also calibrate the Apple watch by running around for 20 minutes. This helps in calibrating the accelerometer on the watch giving you more accurate readings. 
Summary
All in all, there are two methods to change the fitness goals for your workout. You may have been given a standard set of goals according to your daily routine. But with breaks or an intense workout, you might need a change in your goals. We hope that our guide can help you reach your goals with ease.
Frequently Asked Questions
What is the recommended goal for Daily Workout?
For adults who are aged between the years of 18 and 64, 150 minutes of moderate activity is recommended. In contrast, they can also opt for 75 minutes of an intense workout session instead of a moderate workout. 
What is a good Move Goal for weight loss?
It is believed that setting the fitness goal to a 500 to 1000 calorie burnout can help you lose 1 to 2 pounds. But with weight loss, there are other factors involved too.
How do I reset my exercise ring on my Apple Watch?
1) Go to the Apple Watch app on your iPhone.
2) Head to the "My Watch" tab and tap on "Privacy."
3) There, you will find the "Reset Fitness Calibration Data." Click on it.
What are the default settings on the Apple Watch?
The default settings on the watch are set to 500 calories. As for the workout, it starts at 30 minutes for the daily exercise goal and 12 hours for the stand goal. The stand goal requires you to get up and move your legs at least once every hour of the day. But the total amount should add up to 12 hours.