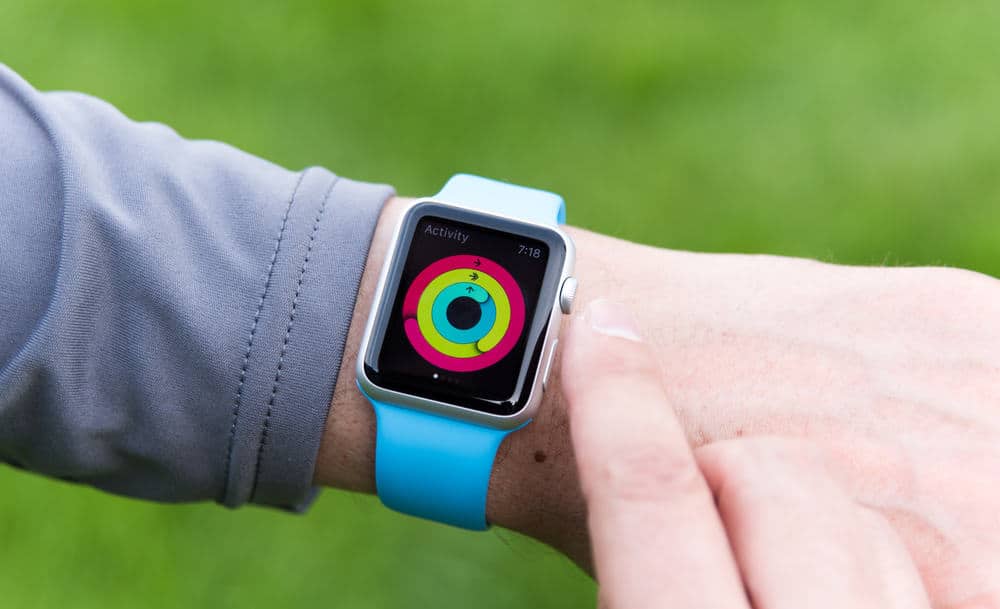 The activity goals on your Apple watch are great functions to keep you on track with your periodic set objectives. As a user, this bridges the gap between your monthly check-up scheduled in the hospital with your doctor and manual fitness trackers. With this option provided by Apple, you can set your goals with timers and reminders to ensure you're expedient.
However, you might be facing issues or perhaps some seeming difficulties using this functionality. It's not out of place if you are, and that's why you've found yourself reading this at this time.
We're here to show you how you can go about changing goals on your Apple Watch.
How to Change Activity Goals on Apple Watch
You may need to reschedule or adjust your activity goals in some cases. For whatever reason you might choose to do this, the most thrilling and fascinating is that you're able to.
To change your activity goals, follow the steps below:
Go to the "Activity" app on your Apple Watch.
Scroll or use the Digital Crown to get to the bottom of the page.
Click on "Change Move Goals."
Now, set your move goals according to your preference.
When you're done, tap "Update" to save.
How to Change Exercise Goals on Apple Watch
Unfortunately, the Exercise goals can't be altered on watchOS 6 and below; only the move goals can be. If you have one of the older Apple Watches, you might need to get on with the daily walks and jogs anyway.
If you have one of the newer Apple Watches, then here are the steps you need to follow:
Open the "Activity" app on your wristwatch.
Once the app is opened, you should be able to see your goals and targets represented in three colors and rings. If you do not see a ring, swipe right to view it.
Scroll down to the bottom of your screen to tap on "Change Goals."
In the order displayed (with "Move goals" being the first), you can now adjust your goals either with the Digital Crown or the on-screen buttons.
After you're done with that, tap on "Next" to go to "Exercise goal."
Again, after that, you can tap "Next" to go to the last goal, "Stand goal," to set as an hourly increase or decrease.
How to Add an Activity Ring to Your Watch's Display
You can easily keep track of these input activity functions with an activity ring. The feature is quite flexible. It can be placed freely on any side of your watch's screen display as a little three-colored ring or a very big one with more details.
Here's how you can do that:
Tap your watch's screen and hold until the "Edit" option appears below.
Tap the "Edit" and then swipe across the "Compilations" page.
Tap on an idle space and navigate your Digital Crown till you see the Activity Ring.
Conclusion
Under your activity goals, you can change the number of your daily active calories for your moves, the time allotted to your daily exercises, sleep tracking, etc.
Coupled with the recent Apple iOS, the connectivity between your smart wristwatch and your mobile phone is a sure help to make this even easier. You can see your fitness ring now pop on your phone and keep you in check of your progress regarding your aims.
Frequently Asked Questions
Do I need an iPhone to use my Apple Wristwatch?
Yes, you do. To connect your Apple Watch to your iPhone for bifunctionality.
Is the Apple Watch a Smart Wristwatch?
Yes, the Apple Watch is a smart wearable suited for your wrist.
Who is the manufacturer of the Apple Watch?
Apple Incorporation is the manufacturer of the Apple Watch. It also doubles as the manufacturer of iOS devices and other Apple accessory devices.