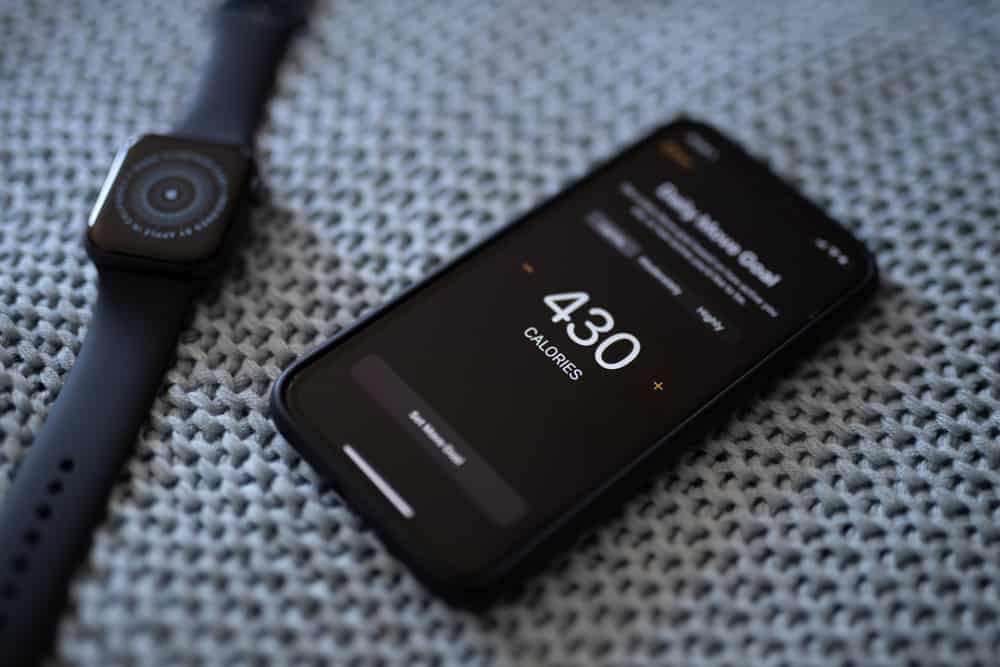 The fitness tracking feature of the Apple Watch allows users to keep their health and fitness in check to set move goals for themselves to follow. However, if you have placed your activity goals and want to change them later on your iPhone, you can easily do that.
It is possible to change the move goal on iPhone with the Health App/ Activity App by firmly tapping the screen and setting the change move goal option, or you can adjust these goals on the Apple Watch itself.
We have taken the time and put together this write-up that demonstrates some of the reasons for changing the move goal and covers the methods to adjust the goals easily.
This step-to-step guide will also look into adjusting goal reminders on your iPhone.
Reasons to Change Move Goal on iPhone
Fitness freaks and people who care about meeting their health goals often feel the need to change their move goals. This is done for multiple reasons, and some of them are listed below:
Previous goals seem too easy.
Change in future fitness plans.
Change in routine.
Unable to meet the already set goals.
You are experiencing health issues.
Changing Move Goal on iPhone
Unlike other settings and adjustments on iPhone that scare various Android users who have just switched to iOS, changing the move goal is not too complicated. This step-by-step guide will take you through the whole process of adjusting the goals.
Now that you are aware of the reasons to change the goals let us not waste any time and head towards the two simple methods to change the move goal on iPhone.
Method #1: Using the Activity App/Health App
One method to adjust fitness goals on your iPhone is via the Health app or Activity app.
First, find the "Activity" app from your device's home screen and launch it.
Choose "Set up Activity" and enter your personal information.
Next, tap on "Continue".
Now set your daily move goal and adjust it using the plus and minus signs. Now, tap on the "Set Move Goal" to successfully change your plan.

Method #2: Setting Apple Watch Activity on iPhone
Regardless of your reason for adjusting the move goal, it's pretty simple to change them using your Apple Watch.
With Apple Watch connected to your iPhone, you can track your activity on your device. Here is how you can adjust your move goal via the Apple Watch:
Go to the "Activity" app on your Apple Watch and open it.
You can next swipe or use the Crown to go to the bottom of the screen.
Tap on "Change Move Goal".
Adjust the move goal as per your preference.
Choose "Update", and you are done.

If you don't have an Apple Watch, Health App works almost equally well.
Adjust Goal Reminders on iPhone
No matter how big of a fitness freak you are, you will need some words of encouragement or motivation at times to keep you going.
An Apple Watch serves this purpose the best and reminds you on a daily basis of why you need to get out of your chair. The great news is that you can easily adjust your goal reminders from your iPhone.
Follow the steps below and change your goal reminders on your iPhone:
Open the Apple Watch on your iOS device.
Choose the "My Watch" tab from the bottom of the page.
Scroll down and tap on "Activity".
Next, scroll through the list and toggle the reminders you want to receive on your Watch.

Summary
In this step-to-step guide on how to change the move goal on iPhone, we have looked into multiple reasons that compel you to adjust fitness goals on the device. We have also explored some methods to change these iPhone and Apple Watch goals.
Adjusting goal reminders on iPhone is also something we covered in this write-up. Hopefully, one of these methods has worked for you, and you will now be able to adjust the move goals using your iOS device or Apple Watch.
Frequently Asked Questions
What is the most suitable move goal?
The goal that most people aim at is usually around 600-700. This number often seems achievable for most people but needs them to be active at some point during the entire day.
Why can't I sync my Apple Watch with the Activity App?
There can be numerous reasons why you can't connect your Apple Watch with the activity app. Turn on Airplane mode and turn it off after a few seconds to connect the two. See if this works and if not, force stop the activity app and re-launch it.