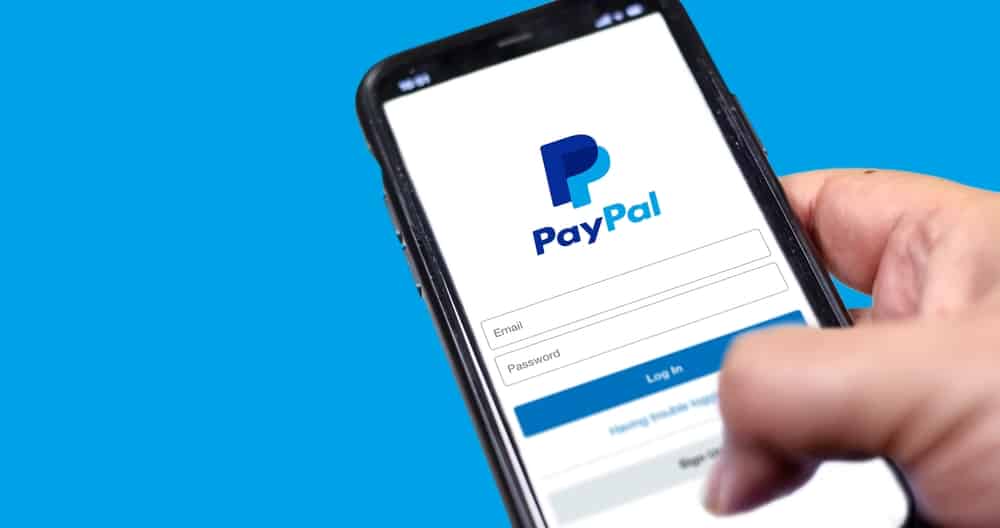 PayPal is a widely-used online payment processing service available in more than 200 countries. PayPal has an app that you can use to do transactions on your mobile device. However, a few users are having problems changing the password on the app.
You can change the password on the PayPal app by logging on to your account through a web browser. If you have forgotten your password, you can recover or reset it by using your email address or phone number.
We have compiled a comprehensive guide on why you need to change the PayPal app password and what steps you should follow to do it successfully.
Which Devices Support PayPal App?
PayPal supports a wide range of devices and is accessible for practically all of the most recent mobile devices, including Android phones, iPhones, and Windows phones.
These devices must fulfill the following system minimums:
iOS: Requires iOS 13.0 or later.
Android: Requires version 6.0 or higher.
Can I Use PayPal App on My Smartphone?
You can use the PayPal app on your smartphone to make online transactions. However, your PayPal account must have a valid phone number and email address associated with it to use the PayPal app.
Why Should I Change My Password on PayPal App?
Changing your password is good to guarantee the security of your account, whether you have not updated it, forgotten it, or are suspicious of someone knowing the password.
Albeit, you must change your password immediately. Furthermore, it is advised to do so every 90 days for maximum security.
Changing Password on PayPal App
Changing the password on the PayPal app is a little tricky. But we will make sure that our step-by-step will help you do it very easily.
So without any delay, here are the two most effective methods to change your password on the PayPal app.
Method #1: Using PayPal Website
Changing your PayPal password is secure and straightforward with the PayPal website. To update your login passwords, you must be logged in to your PayPal account on the browser and follow these steps:
Open a browser on your computer or phone and go to the PayPal sign-in page.
After signing in, tap on the "Settings" icon on the top right of the window.
Click on the "Security" tab.
Now, click the "Update" button beside the "Password."
Enter your existing and new passwords and confirm your password.
Finally, click "Change Password."

Once you change the password, you are logged out of all the active PayPal sessions on every device.
Method #2: Using Forget Password
Often people forget their passwords, even the most crucial ones. However, PayPal allows you to retrieve your password through email or SMS text. Let us see how you can recover your PayPal account using forget password feature.
Go to the PayPal site and click "Login" on the top-right of the browser screen.
Next, click on the "Having Trouble Logging In?" option and select "Forgot Password."

Choose your desired method to change your password, i.e., email address or phone number. 
Now, PayPal will confirm your identity by sending a password reset link on the email or text.
Click on the link you received and set a new password.
If you forget the email associated with your PayPal account, click on "Forgot Your Email." Now enter three email addresses you think you used for the PayPal account. It will find a match and send a password reset link to the relevant one.
Can I Run PayPal App on My PC?
PayPal Zettle, firmly known as PayPal Here, is a free application that allows users to collect payments on their computers. You can download the app from Microsoft Store and sign up to use it on your PC.
PayPal Zettle allows companies to accept all major credit and debit cards and PayPal payments. In addition, the software can generate daily, weekly, monthly, and even custom sales reports, and it provides quick access to your cash.
Summary
In this guide about changing your password on the PayPal app, we've discussed why you need to change your password and explored different ways of doing this task. We've also discussed how you can run the PayPal app on your PC.
We hope that your troubles are over, and now you can easily change your password on the PayPal app without any inconvenience.
Frequently Asked Questions
How do you change the security questions on PayPal?
You may want to change PayPal's security questions if they do not match your answers or if you believe they are not safe enough.
To do so, go to PayPal.com and sign in to your account. Next, click the "Settings" button and navigate to the "Security" tab. Under the tab, you will see "Security Questions." Click "Update" to change them.