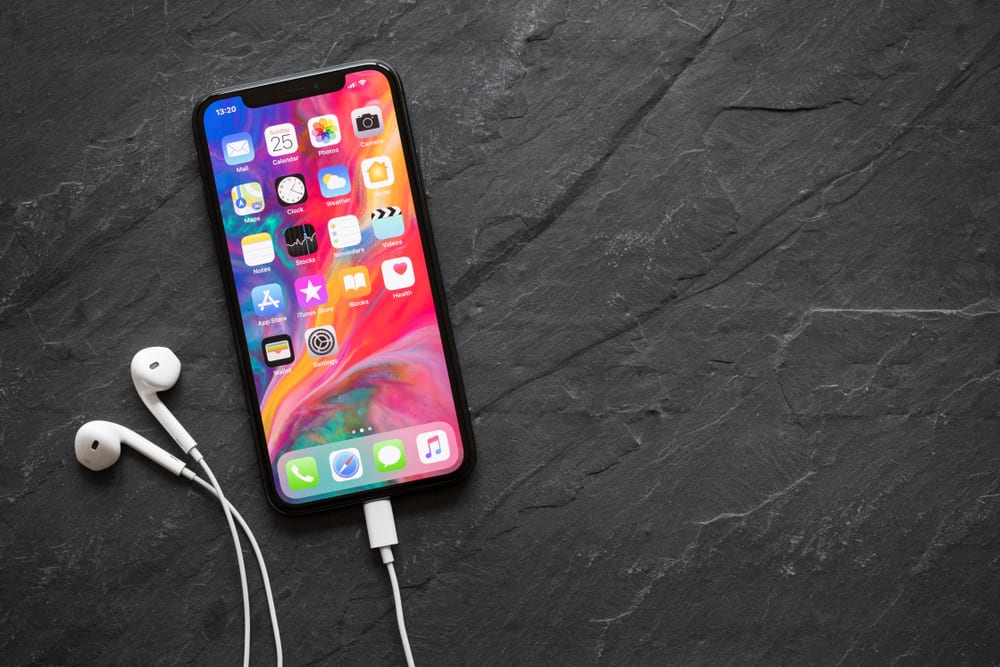 The screen picture on your iPhone is something you look at every day. But as the weather changes, so does the mood for changing the screen picture on your iPhone. Luckily, it is not that hard to change the iPhone wallpaper. Plus, amidst the stressful notifications, you can at least get a smile on your face if you choose a good wallpaper. 
If you think it's time to change the screen picture of your phone, you can follow one of two methods. You can go to Photos, pick a picture, and set it as your screen picture. Or you can go to Settings, choose a wallpaper from the list, and make it the lock screen/home screen wallpaper. You can select a still picture, a live wallpaper, or even a motion picture.
In this article, you will find a step by step guide of both methods. In addition, with just a few tips and tricks, you can even customize your lock screen. So, keep reading if you want to make picking up your phone a fun experience.
Method #1: Use iOS Wallpapers
This method is for people who do not have that many good or aesthetic pictures in their gallery. In short, if you want to choose from a list of picture-perfect moments, you will find a bunch in the iOS wallpaper gallery. Here is how to get them:
Go to the Settings of your iPhone.
Click on "Wallpaper."
Now, select "Choose a New Wallpaper."
You will find three different sections, "Dynamic," "Stills," and "Live."
If you want a moving wallpaper, pick "Dynamic." Choose "Stills" if you want a stationary picture. Or select "Live" if you want an animated picture.
Now choose the picture you would like as your screen picture.
Tap on "Set."
Lastly, tap on "Set Lock Screen," "Set Home Screen," or "Set Both."
Here are the recommended sizes for iPhone wallpapers depending on the model you have: iPhone X: 1125 x 2436, iPhone XR or 11: 828 x 1792, iPhone 12 or Pro: 1170 x 2532, iPhone 13: 3073 x 1420.
Method #2: Use Picture From Photos
Do you have a memorable photo in your gallery? Do you want to see that picture every time you pick up your phone? Follow these steps:
Go to the Photos app.
Scroll down to the picture you want as your screen picture.
Select it to open a pop-up.
Click on the Share button and tap on the "Use as Wallpaper" option.
Crop the photo to adjust it to the screen.
Tap on "Set." 
Now, press "Set Lock Screen," "Set Home Screen," or "Set Both."
Customize Your Lock Screen
A lock screen does not prevent sneaky eyes from snooping on you. Nor does the raging notifications give a delightful view of the wallpaper. But you can hide or show notifications, widgets, control center, restrict access to Siri unless you open the phone, and much more.
Whether you want to hide the content or allow it to pop on the screen, you can follow these steps:
Go to "Settings" and then to "Face ID & Passcode/Touch ID & Passcode."
Head to the "Allow Access When Locked" tab. 
Tap on the switch next to the controls.
Do you want to hide your incoming notifications' content? Go to Settings > Notifications > Select an app > Lock Screen > Notification Grouping. Now, tap on "Automatic," "By App," or "Off" as per your wishes if you want notifications grouped or not. You will have to repeat the steps again if there are another app's notifications you want to hide.  
Summary
All in all, it is not that difficult to change the screen picture on the iPhone. We hope that our article was a testament to this claim. Moreover, you can customize your lock screen to make your experience on the iPhone an interactive one. 
Frequently Asked Questions
What size should an iPhone wallpaper be?
The size of the iPhone wallpaper depends on the model you have. If you do not pick the right size, the wallpaper will either be pixelated or too big to fit in the wallpaper ratio.
Can you have two different wallpapers on your iPhone?
No, there is currently no method to put two different wallpapers on different homepage screens. This update is valid till iOS 15. 
How do I set different wallpapers on my iPhone lock screen and home screen?
You can go to Settings or the Photos app, pick a wallpaper, and set it as your lock screen. Repeat the process but this time, set the wallpaper as your home screen. 
Can you put widgets on the iPhone lock screen?
Yes, you can. The recent update by Apple in iOS 16 allows users to use widgets. They can even put them on their lock screen through Settings.