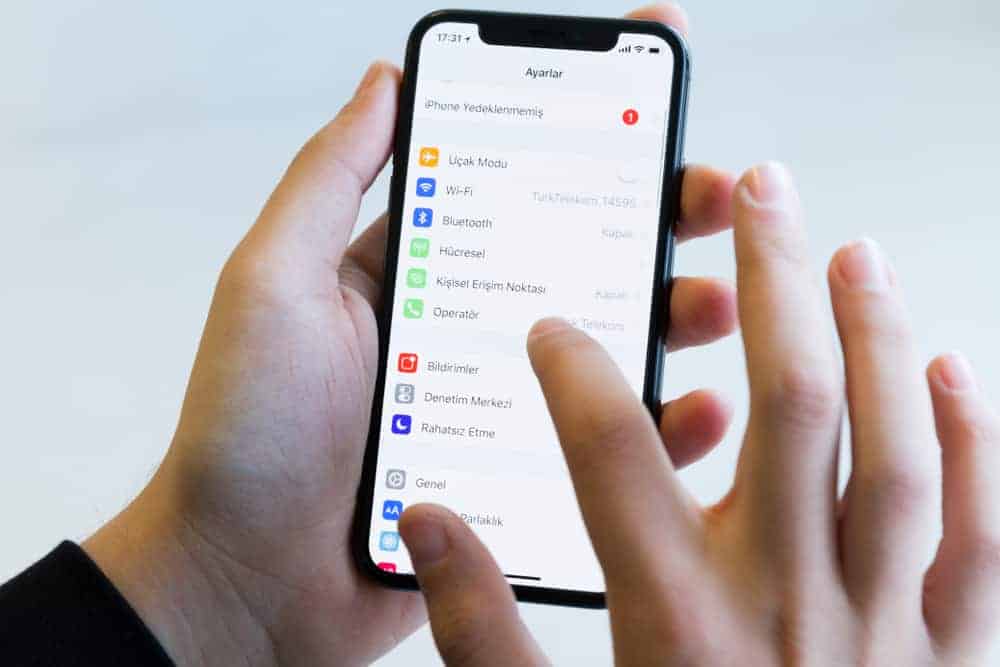 If you have the same problem with the screen going off automatically, do not stress about it. We are here with the best and easy solutions.
This article will provide you with information about what screen timeout is, and the best usable method for changing Screen Timeout will also be discussed in a step-by-step guide. We will also provide some bonus suggestions in the end that can help you out big time.
Let's look at the method to solve your problem regarding Screen Timeout on iPhone. But first, let's define the problem.
What is Screen Timeout on iPhone?
Screen Timeout is a feature in all mobile phones that automatically turns off the screen with your specified time. It enables you to set the time for the screen off and on. You can save your phone's battery life with this feature. Screen Timeout prevents devices from being used by someone else.
Screen Timeout has the following benefits:
Saves the battery – iPhone screen is the most power-hungry component on your device. It'll drain the battery according to the timing of the screen. But when you set the minimum screen out time on your iPhone, it'll automatically save your battery.
Protect device from foreign invasion – Your iPhone will remain safe when inactive with the Screen Timeout feature. Otherwise, your iPhone can be used by any other person.
How to Change Screen Timeout Settings on iPhone
iPhone users know that iPhones have automatic Screen Timeout after about 30 seconds of inactivity. After that, they have to turn the iPhone on by pressing the lock-key.
You can change Screen Timeout on your iPhone in simple and easy steps.
Important to note: All the steps are valid and reliable for all iPhone models. So you don't have to worry about the iPhone model you have.
Follow the simple steps given below to change Screen Timeout settings:
Open "Settings" on the iPhone home screen.

Tap on "Display and Brightness" from the list.

Look for the "Auto-Lock" key and Tap on it.

Auto-Lock provides you with different time options depending on how long you want to keep your iPhone screen on.
Bonus suggestions:
Never choose the "Never" option in auto-lock for daily usage of your iPhone. It can increase the risk of unwanted access.
If you have to work on your iPhone for a long time, you can choose the "Never" option, so you will not get distracted repeatedly by turning on the device. But remember to change after you're done with your work.
It is better to choose a 1-minute, or 2-minutes screen timeout, so unknown people cannot access the device when it is unlocked.
The less time you choose, the more the device and battery are saved.
Conclusion
Many iPhone users face the issue of auto-lock on their phones. iPhone device gets locked automatically, and they have to turn the device on again and again. So in response, we presented you with a step-by-step guide to change Screen Timeout according to your requirements to cope with this problem.
Screen Timeout enables you to get rid of auto-lock. You can limit app settings and app accessing like child restrictions. Screen Timeout saves your iPhone unwanted access and helps in saving the battery as well. Keep the above best method and its steps in mind and use them to change Screen Timeout on your iPhone.
Frequently Asked Questions
How to stop iPhone Screen from timing out?
You have to follow some simple steps:
Step 1: Open 'Settings'.
Step 2: Tap on 'Display & Brightness.
Step 3: Tap on 'Auto-Lock'.
Step 4: Choose 'Never' at the bottom of the list.
How does Screen Timeout affect the battery life of an iPhone?
Screen consumes more battery than any other thing. Screen Timeout turns the Screen off of inactivity, and your Phone's battery will remain to save.