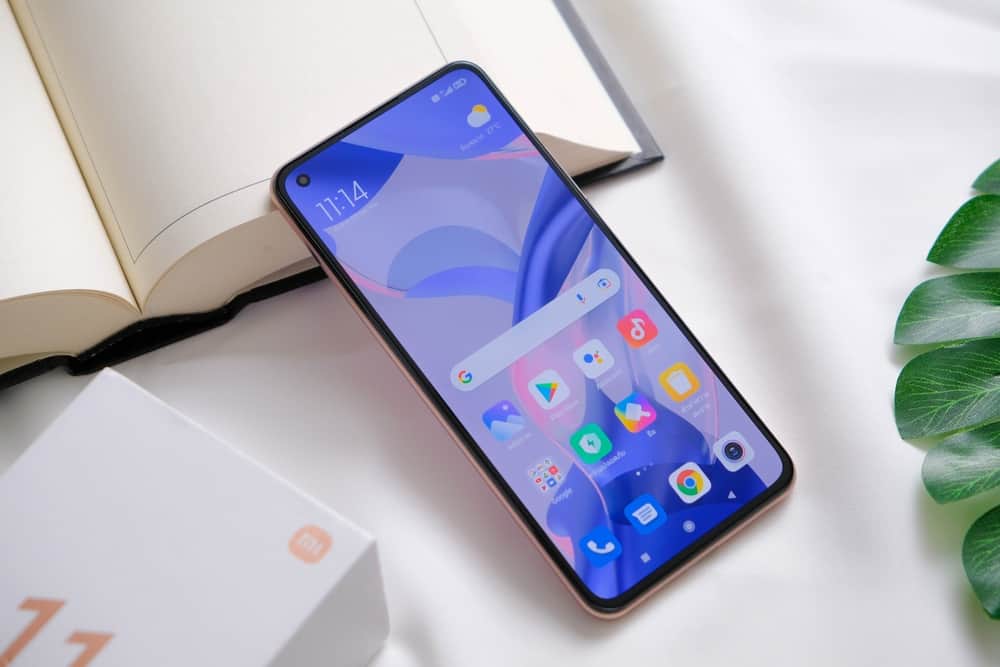 Android lovers prefer to buy Android phones for one main reason: customizability, as they come pre-loaded with tons of useful and exciting features that keep you hooked to your phone. One of those features is the screensaver, a personalized display that kicks in after a period of inactivity on your device. So how can you set up and change a screensaver on your smartphone?
A screensaver can be quickly accessed and modified by diving into your phone's Settings. The procedure may vary depending upon your smartphone manufacturer, or the version of Android installed on your device, but it will be very similar. 
Nowadays, most smartphones come with "Alway On Display" and some wallpaper settings that replace a screensaver, so you must configure first whether your Android phone supports the functionality or not.
We will be answering all of your queries below so that you can successfully change your screensaver and prevent your device from screen burn-in issues.
The screensavers on your Android devices are totally different from those you were used to seeing on your older PCs. The smartphone display drains the most battery life, and if it's working for a long time, your battery life will be severely affected. So your Android screensaver is only displayed for a brief period.
Setting Up and Changing Your Screensaver
To make the process easier, we will be showing you the procedure using a Google Pixel device because a Pixel device comes with clean, stock Android, as it was intended to be from Google. The method will stay similar on a Samsung or any other device.
Open your smartphone's Settings.
Scroll down and tap "Display".
At the bottom, tap the "Advanced" options to expand this panel further.
Tap the "Screen Saver" option.
Select a screen saver you want to use.
You will find two options: "Current Screen Saver" and "When To Start". The "Current Screen Saver" will let you modify your existing screen saver from many personalization options. The "When To Start" option asks you when you want your screen saver to start working, like when charging, when docked, etc.
Customization Options
Let's take a deeper look at these customization settings that you will find under the screen saver option.
Current Screen Saver
You will see four basic screen saver settings under this menu. However, many more options might be available depending on your smartphone manufacturer.
Colors
This is a screen saver preset that you cannot customize yourself. It is set to default and shows a pattern of colors over your screen that transition smoothly.
Photo Frame
This option will let you display a single image over your screen. In this way, your device will look more personalized.
Photo Table
It is very similar to the photo frame preset. The difference here is that you can display a whole collage of different photos at a single time on your screen.
Photos
This option will let your screen saver display the images stored on your Google Photos' online server, or you can use the pictures stored on your device.
When To Start
This menu will also let you choose between four options.
While Charging
Select this option if you want the screen saver displayed when your device is charging.
While Docked
This option only shows the screen saver when you've placed the phone over a dock.
While Charging and Docked
Here, the screen saver will turn on when you have docked your phone and the device is being charged simultaneously.
Never
This is the default setting where your screen saver will never appear, even if your device is charging or is docked.
The Bottom Line
Android screen savers are a great way to make your phone look personalized and pretty. You can easily customize a screen saver from your device's settings panel. There you will find tons of customization and modification options. Different manufacturers install different screen saver settings for their handsets, but most of them are similar to each other.
If your phone supports the functionality, you should set up a screen saver on your Android phone. We hope this article helped solve all your problems on setting up a new screen saver or changing an existing screen saver on your device.
Frequently Asked Questions
Why can't I see any screen saver options on my phone?
It can be due to a newer version of Android installed on your device that doesn't support the screen saver functionality. Different smartphone manufacturers also disable some features for their devices.
Will my screen saver turn off automatically?
The screen saver on your device will automatically turn on and keep your screen awake until the phone is charging or docked, depending on your chosen option.