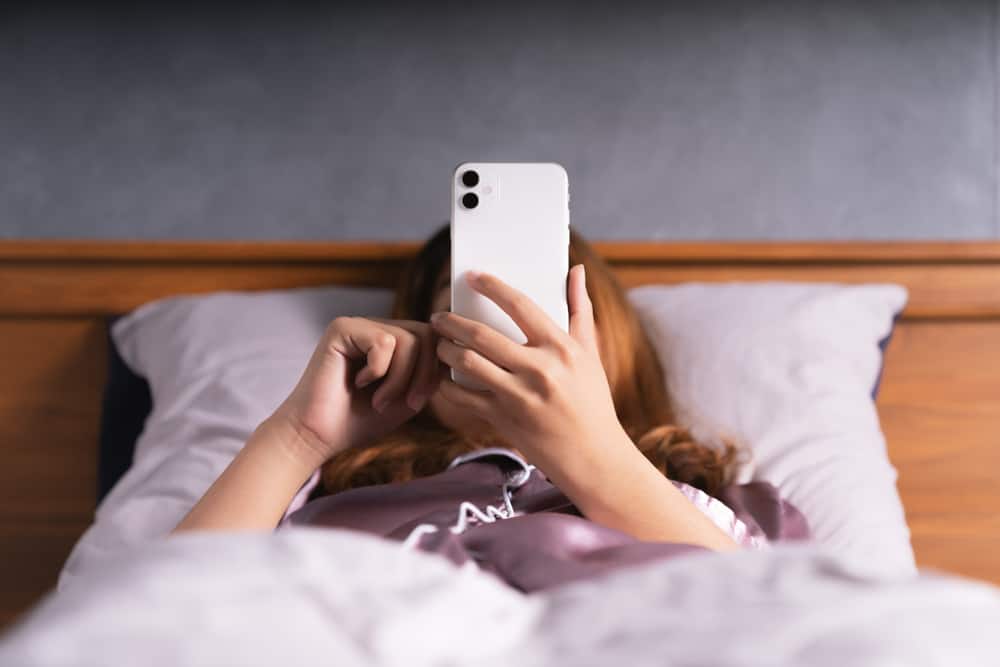 Your iPhone follows a standard nine-minute snooze interval between alarms. But time is moving fast these days; you go to sleep, and before long, there's the alarm, and it's time to wake up! Sometimes you may feel too lazy to get up immediately when you hear the alarm and want to extend the snooze time to allow you to sleep a little longer. Therefore, it's good to learn how to change the snooze length on iPhone.
Unfortunately, iPhone doesn't offer a direct way of adjusting snooze length. Instead, we can only use two workarounds to set alarms at custom lengths. One is to set multiple alarms, and the other is to utilize a third-party app. 
We'll discuss these two methods comprehensively below. 
2 Methods to Change Snooze Length on iPhone
Method #1: Set Multiple Alarms
Scheduling multiple alarms may sound funny, but it's a reliable way to adjust the snooze length of your iPhone. The good thing is that it's easy to set different alarms to sound at a custom interval time. 
For instance, if you've set the main alarm for 6:00 AM and want a 15-minute snooze reminder, schedule another alarm for 6:15 AM. But, you'll first need to deactivate the snooze setting on the current alarm. Let's present this in steps using a 15 minutes snooze interval:
Tap the Clock app on your iPhone.
Choose "Alarm" at the bottom of the screen (if you aren't there already).
Click the Plus (+) button in the top-right to set a new alarm.
Set your desired wake-up time, for instance, 6:00 AM.
Deactivate the Snooze settings and click the "Save" option.
Click the + button again to set a new alarm for 6:15 AM. Again, disable the Snooze settings for this alarm and tap on the "Save" option. 
Repeat the steps above to add any additional alarms to your preferred snooze intervals. 
Method #2: Use a Third-Party App
You can also download and install a third-party alarm clock app on your iPhone to help you set custom snooze lengths. This is a good option if scheduling multiple alarms in Method #1 above sounds more of a hassle to you. 
There are many clock apps in the App Store to choose from. Some are free, and some are charged some fee. We handpicked two for you; Alarmy and Alarm Clock for Me. 
Let's begin with Alarmy. It's a feature-rich app, best for heavy sleepers. It allows you to schedule standard alarms, change snooze lengths, and choose from an array of alarm sounds and styles. The app includes a robust tool kit to ensure you wake up on time for an important day ahead. Here's how to use it:  
Download and install Alarmy on your iPhone.
Open the Alarmy app.
While on the alarm screen, tap the Plus (+) icon to add a new alarm.
Click on the "Snooze" option to see options to change the snooze time on your alarm.
Choose a snooze duration (allows you to set 1 and up to 60-minute snooze time) and then click on the "Done" option. 
Once you tap Done, you'll see the snooze menu close, and your alarm will work with your desired snooze duration. 
Alarmy is offered in two versions; free (standard) and premium. Use the standard version if you don't mind encountering some ads. Otherwise, choose the premium version for an ad-free experience and access interesting advanced features such as Wake up Check and Backup Sound.
Alarm Clock for Me is another suitable app for every iPhone user. The app is also available for free (with ads) and for a fee if you don't want to see the annoying ads. However, it's a cool app with a simple design that has sufficient practical features and allows you to set snooze intervals from 1 to 60 minutes. 
Like Alarmy, the Alarm Clock for Me also lets you wake up in style; standard alarm tones, music, and even tasks such as math problem-solving. For that, the app is worth downloading. Here's how to use it:
Download and Install Alarm Clock for Me on your iPhone.
Open the app. 
While on the alarm screen, tap on the + button at the bottom middle to launch the menu bar.
Choose the "Alarm" option and tap it.
You'll now be on a New Alarm screen.
Tap "Time" at the top middle to set the time for your alarm. 
Choose the music or sound you prefer, set snooze mode, add a note, and other parameters. 
Once you've set everything, tap "Save" at the top-right section of the screen.
Conclusion
The above was our guide on "How to Change Snooze Length on iPhone". There's no direct way to change the snooze time on iPhone. Instead, you can only use two workarounds to that; set multiple alarms or use a third-party clock app.
If setting multiple alarms is too much of a task for you, going the app way is better. There are many reliable apps on the App Store. We chose two apps for you; Alarmy and Alarm Clock for Me. Hopefully, our article has helped you as far as the problem in question is concerned.