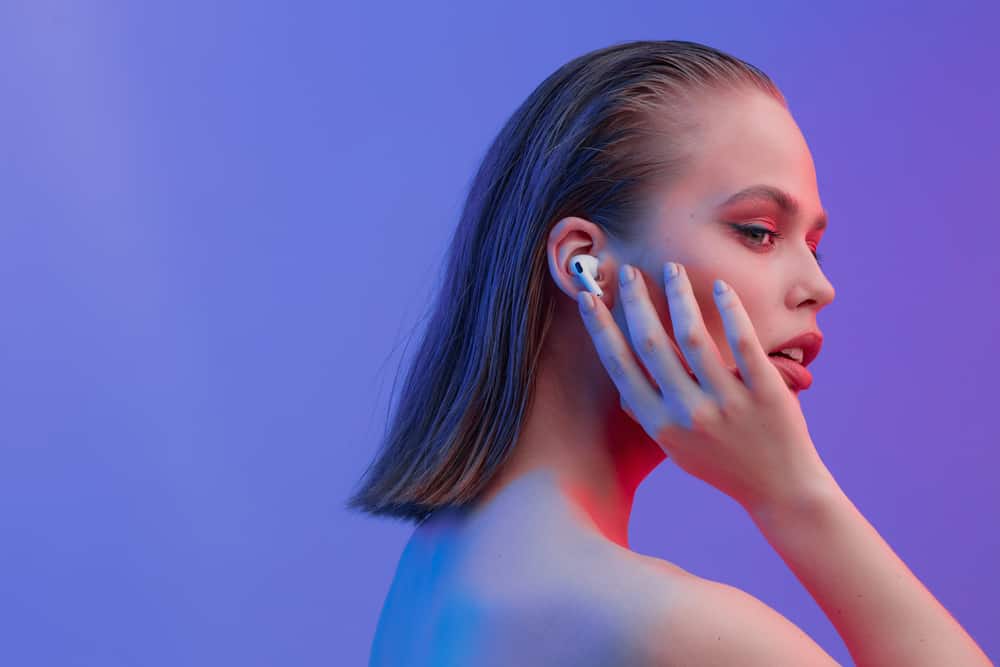 The AirPods have quickly turned into the defacto standard of wireless audio entertainment. However, performing operations such as changing the song on AirPods can still feel quite complicated if you are unsure what you are doing.
Here is how you can change a song on AirPods.
• AirPods 1: Tap your AirPods to activate Siri and ask to change the song.
• AirPods 2: Double-tap on either AirPods after configuring them in settings or activate Siri by single tapping.
• AirPods 3 / Pro: Hold the stem after configuring them or double-tap on either to change a song.
In this article, we'll go into the details of how you can configure each generation of AirPods, whether you can change songs on Android, how exactly AirPods operate, and what you need to do to change the currently playing music.
Changing Songs on AirPods Pro and AirPods 3
The AirPods Pro and AirPods 3 share the same design. Therefore, changing the song on both devices is relatively straightforward and does not require much handiwork. We preferred how you could control audio and change songs on the original AirPods 1 and 2.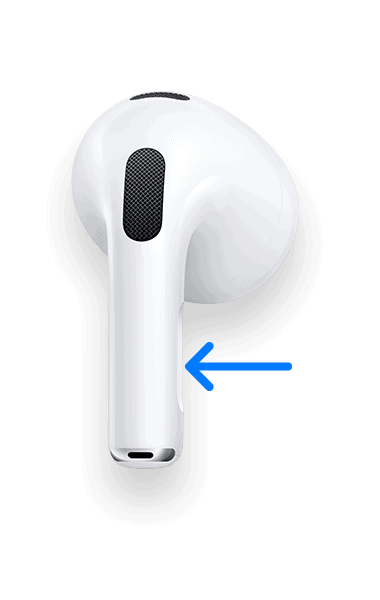 To change your songs on AirPods Pro or AirPods 3, hold the stem of your device and double-tap to skip forward to the next song. You can also triple-tap the sensor to move to the previous song.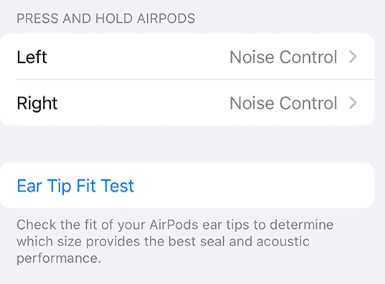 Alternatively, you can summon Siri by heading to your AirPods' settings in the "Bluetooth" tab and then set one of your stems to invoke Siri. After doing so, you can force press any of the stems, invoke Siri, and name any song you'd like to play.
Can I change songs on AirPods 3/Pro on an Android device?
Yes, if you change the settings of the AirPods 3/Pro before connecting it to an Android device with an iPhone/iPad/Mac, you'll be able to perform the same commands. Out of the box, though, you can still tap the stem to pause or play music. 
Changing Song on AirPods 2
For the AirPods 2, you'll need to adjust some settings before you can go about changing songs on it. Here's how.
Open your AirPods 2 charging case and connect to your AirPods 2.
Head to "Bluetooth" in the Settings app and tap on the information icon.
You'll be able to select what your left or right AirPod should do when double-tapped. We recommend selecting the "Change Song" and "Siri" options.
Now that you have these settings adjusted, all you need to do is double-tap the AirPod (with a bit of force), and you'll be able to change songs on AirPods effortlessly. 
Can I change songs on AirPods 2 on Android?
Yes, you can change songs on AirPods 2 on Android, given that you use an iOS device to customize them first. After doing so, you'll be able to perform all the actions you could on your iPhone except the ability to invoke Siri. 
Changing Song on AirPods 1
You cannot change songs on the AirPods 1 without invoking Siri. In essence, no physical button allows you to change the song, and neither is the ability to double-tap your AirPod re-programmable like the AirPods 2.
So, you are just stuck with using Siri. To change a song on the AirPods 1, double-tap them and ask Siri to change the song for you.
Can I change songs on AirPods 1 on Android?
No, you cannot change songs on AirPods on Android since there is no way to re-program the button on the headphones. However, AndroPods does alleviate some of your woes and allows you to change songs on Android by tapping them 4 times. 
Does Changing Songs Work With Spotify?
Yes, no matter what generation of AirPods, changing songs works with Spotify, Apple Music, Deezer, Soundcloud, or any other music streaming application. If you use Siri, you'll also be able to change the song using just voice commands.
To play a specific song, you may sometimes have to mention the application's name to play it. For example, you may need to say "Play Radioactive by Imagine Dragons on Spotify".
This is not true for every case, but we have noticed Siri jumping to Apple Music or an unpreferred application when we don't explicitly state the name of one. But, if you already have music from that application playing, you don't need to tell Siri to change songs from a particular application.
Conclusion
Changing your songs on AirPods can be a hit or a miss depending on what generation of AirPods you have. Anything after the first generation of AirPods contains the ability to allow you to change songs physically. So, we'd recommend purchasing the AirPods 2 / 3 / Pro if you want to use the feature.