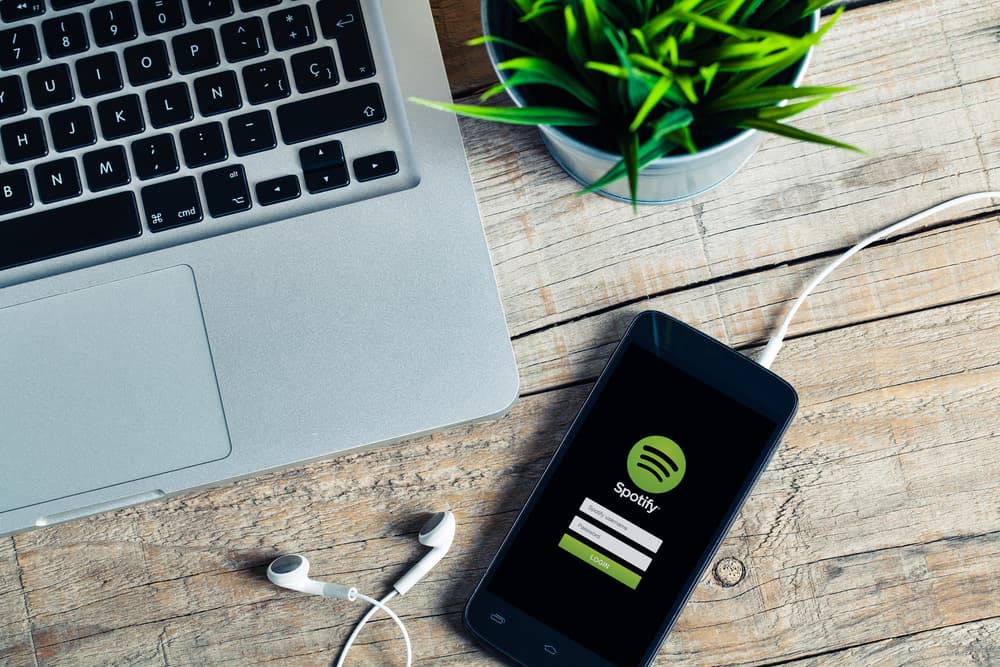 Spotify has become an essential music streaming app many people use to listen to their favorite music. This especially comes in handy when commuting to work or unwinding and relaxing at home during the weekend. With Spotify being this important, you should regularly change your password to safeguard it from hacking. 
Doing this isn't as complicated as you'd want to imagine. If you're unconvinced, here are the steps you should follow when changing the Spotify password from an app on Android, Windows, Linux, macOS, or iOS.
1. Tap the profile image in the top-left corner. 
2. Click "Account" from the drop-down menu.
3. Tap "Login".  
4. Click the option "Change Password" on the account page.
5. Enter your current password and new password in the respective fields. 
6. Tap "Set New Password". 
It's important to note that while you'll start the process of resetting the password on the Spotify app, you'll later be directed to the company's site. Spotify doesn't permit you to change the password from within the app and must go to its website. Here's a detailed step-by-step guide on changing the Spotify app's password. 
In addition, this guide will look at frequently asked questions about how Spotify. Without further ado, let's begin. 
Steps To Change Spotify Password on the App
You need to change your password regularly but must first remember your existing password by following these steps.
Open the Spotify app on your iPhone, computer, or Android smartphone. 
Sign in to your Spotify account by entering your login credentials.
Go to the top-left corner and click the profile image. 
Tap "Account" from the drop-down menu.
Click "Login".
Tap the option "Change Password" on the account page.
A prompt will appear on the screen requesting you to enter your current password and an empty field to enter the new password. 
Tap "Set New Password".
If you used your Facebook profile to open your Spotify account, you can't change the password by following the steps mentioned above. Instead, you'll need to change your Facebook password, which will reflect on your Spotify account because these two accounts are linked.
Summary
Online safety is more vital today because hacking is widely prevalent nowadays. You need to change your Spotify music streaming account password occasionally. Doing this is a guaranteed solution to ensuring your Spotify account doesn't get hacked and your private details end up in the wrong hands. 
This exhaustive guide has outlined the various steps you should follow when looking to change your Spotify password on the app. If you had no idea how to change your password on your Spotify app, this insightful post has detailed everything you need to know. By following these steps, you can effortlessly change the password without breaking a sweat. 
Frequently Asked Questions
How can I reset my Spotify password after forgetting it?
After forgetting your Spotify password, you'll be left with no other option but to reset your account. This process differs from changing your password because you don't know your current password, so you can't access your account. And to retrieve your account, you need to follow these steps when resetting the Spotify password.
1. Head to the Spotify site and tap "Login" on the home page's top-right corner. 
2. Click "Forgot your password?"
3. Type your username or email address linked to your Spotify account. 
4. Click the "I'm not a robot" CAPTCHA box.  
5. Tap "Send".
6. Go to your email account linked with the Spotify account and find the reset password email. 
7. Open the email and click "Reset Password".
8. Enter the new password in the new password field, and do the same for the following "Repeat new password" field. 
9. Tap the "I'm not a robot" CAPTCHA box. 
10. Click "Send".  
After all this, you can enter your new password to access your Spotify account.
Why am I not receiving the password reset email?
You'll receive a password reset email when resting your Spotify account's password. However, you might not see this email in certain instances, and when this happens, you need to do these.
• Double-check to confirm you've entered the correct email address or username. 
• Check the spam or junk folder to look for this message.
How can I update my Spotify email address?
You can change the email address on your Spotify account. But to do this, you'll need to go to the Spotify site, and here are the steps to follow.
1. Launch the browser either on your computer or smartphone.  
2. Go to the Spotify website. 
3. Log in to your account through the website. 
4. After signing in, go to the upper-right corner and tap "Profile". 
5. Click "Account".
6. Tap "Edit Profile" on the "Account Overview".
7. Once on the "Edit Profile" page, you should tap the "Email" field to change your email address. 
8. Enter the new email address you wish to use. 
9. Tap the password field and enter your current Spotify password.
10. Scroll to the bottom section of the page and tap "Save Profile".
Once through will all these steps, you'll have successfully changed and updated your Spotify email address.