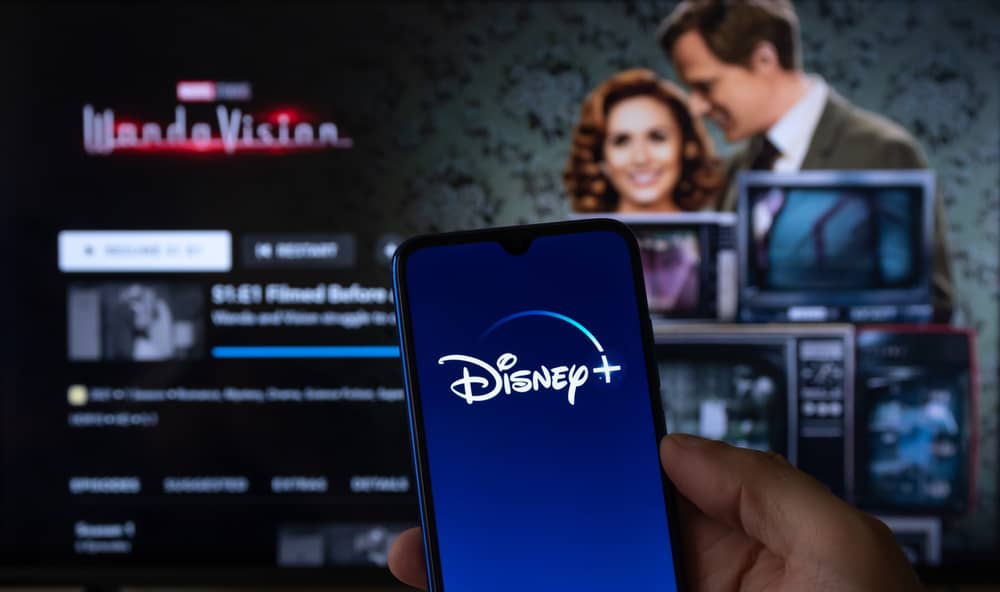 Disney Plus has become a popular OTT platform for watching favorite shows, movies, and events. It offers excellent quality and stable connections to watch your favorite content online.
However, there have been a few instances when Disney Plus on have faced several issues with the streaming and app language. Disney Plus language kept changing on Apple TV, iOS, and Android devices. Viewers have found it difficult to switch to their native language. If you're one of them, you have come to the right place.
Changing the language on Disney Plus on Apple TV is not a complex process. You can easily do it from media settings or through the profile settings.
Here, we will discuss how to change the language on Disney Plus on Apple TV. You will find multiple ways to fix this frustrating problem.
What Is the Disney Plus Language Glitch?
Although you can set your primary interface and audio language, there is an issue sometimes back. Several Disney Plus subscribers complained about sudden language changes in Disney Plus; some noticed that the default language changed to Spanish, and others witnessed German as their default language.
These incidents encountered a sense of fear among the users. At first glance, they thought they were under cyber attack, having tried to change their default language from their profile. But later, the developers clarified that it was a language glitch within the Disney Plus app. However, it is advised first to change it from profile settings.
Disney Plus has 16 languages, including English, Spanish, Indonesian, German, etc.
How To Change the Language on Disney Plus on Apple TV
Due to uncertain language changes in the Disney Plus application, Android and iOS users faced many problems. iOS users, however, faced this issue in Apple TV as well. But don't worry. We have got you covered. Here, we will discuss the steps to change the language of Disney Plus on Apple TV.
Start the Disney Plus application on Apple TV.
Select your favorite shows or movies from the app.

When the media starts playing, tap the "Settings" below the seek bar.
Click "Audio Language".

Choose your language, and enjoy your favorite show in your preferred language.
How To Change the Subtitle Language on Disney Plus on Apple TV
Just like the audio, subtitles are also crucial while consuming media. If you can't make out the speaker's accent in a movie, subtitles help you to understand what's been said rightly. Here's how you change it to your preferred language.
Launch the Disney Plus app on Apple TV.
Play any title of your choice.
When the title starts playing, tap "Settings".
Tap the "Subtitles".
Choose the language you want as a subtitle.
How To Change the Language on Disney Plus
Disney Plus offers there service on multiple platforms. Apart from Apple TV, you can also change it from iPhone, iPad, or Macbook. Here is how to do it.
Method #1: Through Profile Settings
Disney Plus allows you to change the language from their website. Follow the steps below to do it.
Open Safari, and go to the official website of Disney Plus.
Log in to your account.
Click the profile picture in the upper-right corner of the website.
Click "Edit Profiles".

Scroll down, locate the "App Language" menu, and select your language.

Click "Done".
Method #2: From the App
You can also try changing the Disney Plus language from their iOS application. Here are the steps to do it.
Open the Disney Plus app on your iOS device.
Sign into your account.
Go to your profile and click "Edit Profile".
Go to "App Language" options and change it to your preferred language.
Tap "Done", and your app will show the new language.
Method #3: From a Particular Title
Lastly, you can use your iPhone, iPad, Macbook, or Apple TV to change the language by playing a show/movie. Follow the simple steps below.
Log in to your Disney Plus account from any iOS device.
Play any show or movie of your choice.
Press "Settings" under the seek bar.
Change the "Audio and Subtitle Language" to your choice.
Conclusion
To sum up, frequent language changes on Disney Plus can be frustrating. But hopefully, the developers will fix it with future updates. But, if you don't have that issue and still facing the problem, try any method mentioned above, and you'll be fine.