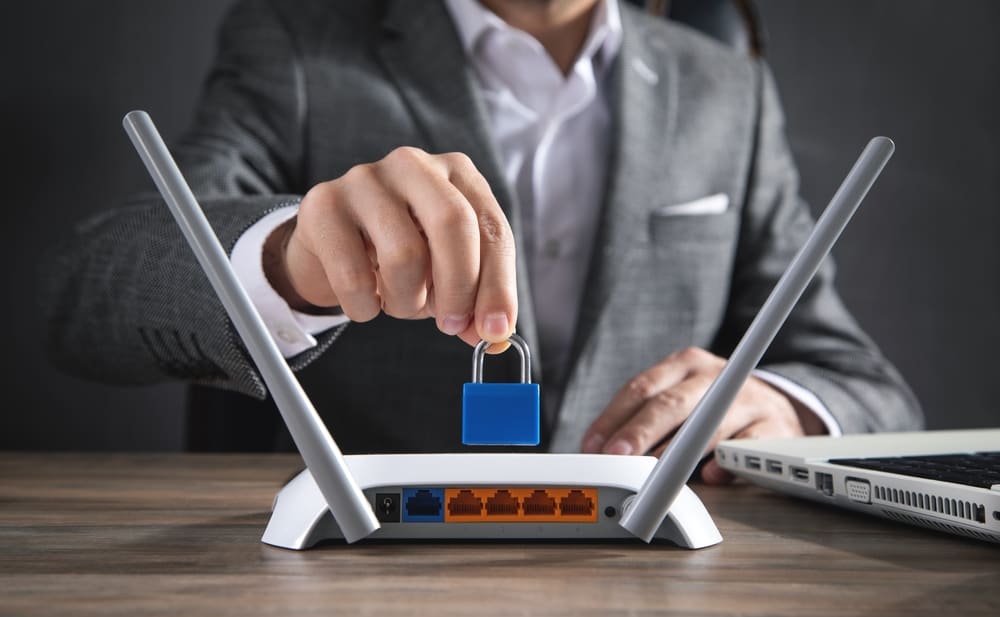 Optimum is an American-based company that provides its clients with internet connection alongside cable TV and phone services. And in today's digitized world, a reliable internet connection has become necessary. However, the internet isn't always safe, so you must protect your internet connection with strong passwords.
You must make sure that your Optimum router has a strong Wi-Fi password, or else become yet another victim of the increased cases of cybercrime. Fortunately, the process of changing your Optimum router password is straightforward and not time-consuming. The two ways to change the Optimum router password are the following.
• Change the Optimum router password on the web. 
• Change the Optimum router password using the Optimum app.  
Read on to learn more about the steps you should follow when changing the Optimum router password using any of these two methods. And with a stronger Wi-Fi password that no one can easily guess, you and your family will be safe from hacking, viruses, malware, and phishing.
In addition, this guide will highlight a few frequently asked questions about the Optimum router. Without further ado, let's get started.
Method #1: Using a Web Browser
The first method of changing the Optimum router password is through the web by going to the Optimum website. But before you even get to change the password, confirm that your router is connected to the internet.
After that, follow these steps to change the Optimum router password on the web.
Go to https://optimum.net/login.
Enter the respective fields with the correct Optimum ID and password. You should create an Optimum ID if you don't have one by tapping the Optimum ID option and completing the form.
Tap on the "Internet" option.
Click on "Router Settings"> "Basic Settings" to find your Wi-Fi network name and password. You can rename your Optimum router to your preferred name and save it.
Go to "My Wi-Fi Network" and click on the option "More".
Go to the password section, enter the new password, and save these changes by tapping the option "Save" before leaving the site.
The password of your Optimum router will now be changed. You can confirm this by disconnecting a connected device and re-connecting it by entering the new password to see if the change has been effected.
It's advised you jot down the set password on a piece of paper and store it well to avoid forgetting it as time passes.
Method #2: Using the Optimum App
Another alternative method to change the Optimum router password is using an app. However, you'll first need to download the Optimum app on your smartphone, either from the iOS App Store or Google Play Store.
Below are the steps to follow when changing the router password using the Optimum app.
Launch the Optimum Support App on your Android or iOS device and enter your Optimum ID and correct password to log in to your account.
Once logged in, click on "Wi-Fi".
Tap the "Settings" option.
Click "Edit".
In this password section, key in the new password you want. You're also in a position to change the Wi-Fi network name by going to the "Network Name" section.
Tap on "Save" to implement these new password changes.
Once you're done with all these steps, restart your Optimum router, and the new password will be implemented immediately. You'll then need to connect all the devices to the Wi-Fi network.
Summary
It's no doubt Optimum is one of the best internet network providers that consistently offers you high-speed internet speeds of up to 400 Mbps. However, the chance of being hacked is possible if you don't have a strong password. This is why you need to routinely change your Optimum router password after a couple of months.
Luckily, changing your router password on Optimum shouldn't be a struggle, even if you aren't a techie. If you want further convincing, this article thoroughly explains the two ways to change your Wi-Fi password. Therefore, you can then enjoy Optimum's stable internet connection to watch movies, listen to music or play games without getting hacked.
Frequently Asked Questions
How can I factory reset my Optimum Wi-Fi router?
If your Optimum Wi-Fi router isn't working as expected, the most effective solution to restore it to working condition is to factory reset it. Doing this will erase all the personalized configurations to default settings.
Here's a look at the steps you should follow when factory resetting your Optimum Wi-Fi router.
1. Switch off your Optimum Wi-Fi router.
2. After a few minutes, turn on the router and give it a couple of minutes to load properly. 
3. Find a small reset hole or button next to the Ethernet ports. 
4. Get a paper clip or needle to press the reset button. 
5. Press and hold the reset button for 10 seconds and release it once the router LED lights switch on and off automatically. 
6. Wait for between 2 to 3 minutes for the reboot to finish and for the reset process to finish. Once done, your Wi-Fi router will be restored to its default factory settings. 
7. Go to the Optimum login page, and enter your Optimum ID and password to set up the router again.