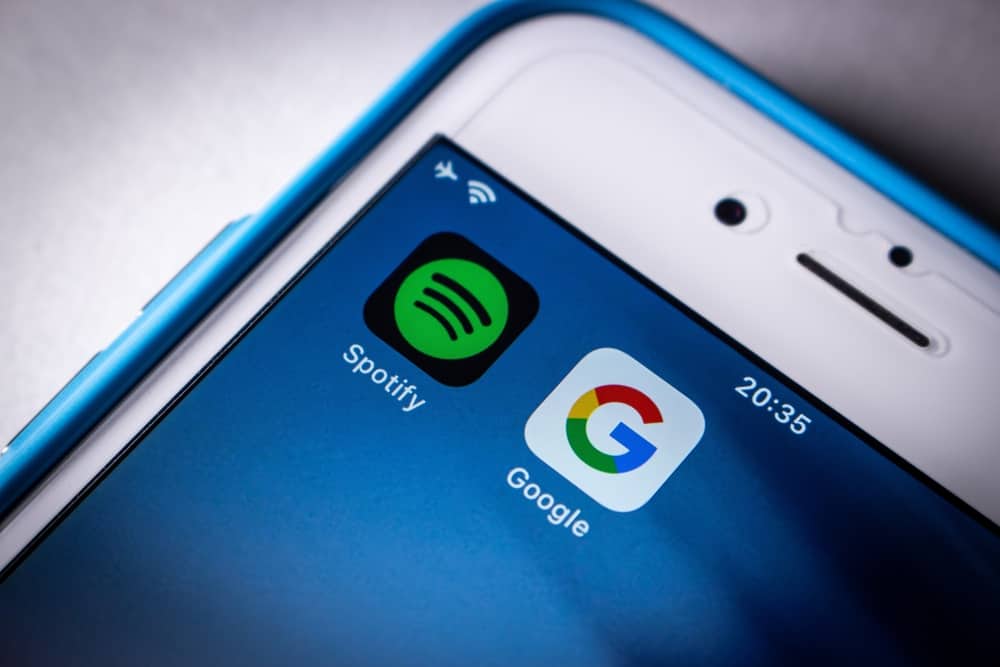 When paying for any subscription package on Spotify, you can do so through several payment methods. Depending on your subscription plan, a Spotify premium account can cost anywhere as low as $4.99 per month and as high as $15.99 per month. Now, how can you change the payment method on the Spotify mobile app?
Unfortunately, you cannot update your Spotify payment method using the Spotify mobile app. However, you can use a mobile browser to make billing info changes. Sign in to your Spotify account and navigate the payment section to update your info. 
It is worth noting that Spotify already has a record of your last payment method if you are a paid subscriber. So, when it's time to renew the subscription, Spotify will want to use the payment method it has stored. But you can change it if you no longer wish to be changed from a certain payment method. This article explains more about how to change the payment method on Spotify.
Steps To Change the Payment Method on Spotify
As we said, using the Spotify mobile app to change the payment method is impossible. However, this does not mean you cannot use a mobile device to change the payment method. Whether using an Android or an iPhone, you can change the payment method on your Spotify account to something else.
Here's how to change the payment method on Spotify using a mobile device.
Step #1: Launch a Local Web Browser
On your iPhone or Android, launch a local web browser. It doesn't necessarily need to be any advanced web browser. Web browsers like Chrome or Safari would do the trick. If you do not have any browser apps on your smartphone, you can easily go to the App Store or Play Store to download the app.
Step #2: Sign In to Your Spotify Account
With the web browser on your smartphone, you must enter Spotify's web address next. When the website opens, tap on the menu icon, which is the three short parallel lines icon at the top right corner of your screen. In the menu, tap on the log-in option, and input your email address and password to proceed.
Step #3: Navigate to the Account
When you are successfully signed into your account, you will have to navigate to where you will be able to update your payment method. So, tap on the menu icon at the top right corner of your screen. Next, tap on "View Account", the first option from the list of options.
Step #4: Select "Payment"
In the "View Account" menu, you will see a list of options; tap on "Your Plan". Next, tap on "Payment" to see your current subscription plan, when your next bill will be due, and the stored payment details. You can change your subscription plan if you like from this option.
Step #5: Change Payment Method
Next, tap the "Update" option under the "Payment" option. You can then input the new payment method you would like Spotify to charge your next bill.
Be aware that when you add a new payment method to Spotify, your provider may issue a temporary authorization charge; this charge is not a charge from Spotify but from your provider.
Conclusion
The procedure to change your payment method on Spotify is straightforward, regardless of your reason for wanting to change it. When you update your payment method, Spotify will effect changes from the next bill date. So, don't feel glued to a payment method; Spotify is flexible and allows you to use the most convenient payment method.
Frequently Asked Questions
Is it possible to change the payment date on Spotify? 
It is impossible to change the payment date for your next subscription if you are an already subscribed Spotify user. However, if you must have your Spotify subscription date changed to a specific date when your current subscription is due, do not renew it. When it is the set date you want your Spotify subscription to be renewed, you can renew it. By doing this, your subsequent due date will keep falling on that set day. 
Does Spotify have a free trial? 
Yes, there is a free Spotify premium trial. However, this option is only available to users who have not subscribed to Spotify before. As a new user, you can enjoy Spotify premium service for a month, after which you will be charged for subsequent months. 
Which payment methods are available on Spotify? 
Spotify supports several payment methods. Most of the popular payment methods are supported by Spotify. These payment methods include credit/debit cards, gift cards, PayPal, prepaid cards, etc. You can check the Spotify payment info page for a full list of all the supported payment methods.