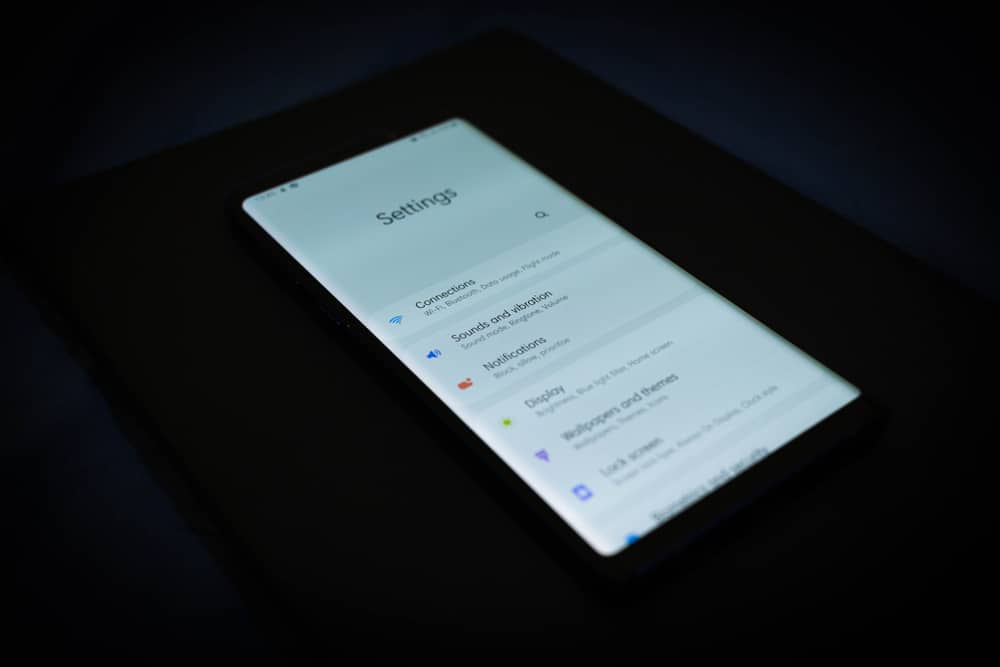 Videos are commonplace in the year 2022. Everyone has a phone in their pocket that lets them be their own cameraman. That's one of the most exciting aspects of today's culture. Everyone has a camera or phone that they have access to film or shoot whatever they would like. 
Android phones are particularly adept at taking videos and have some of the best features available for shooting videos and editing them. Samsung Galaxy, for example, has some of the best features for editing videos around. 
There are a few different ways to change your video editor on Android. Changing your video editor can be a great way to improve your editing experience. With another editor, you may find that you can create better videos more quickly and easily.
This article will explore how to change the video editor on your Andoird Phone and look at a few 3rd party editor apps you can use to edit your videos with ease.
Edit Video Directly on the Android System 
There are a few different ways to change your video editor on Android. The most common way is to install a new video editor app from the Google Play Store. However, if you have an older Android phone, you may not be able to download apps from the store, in which case you can sideload the app instead. 
However, Android has a built-in system that allows you to edit videos without downloading a 3rd party app. To do this, follow these steps.
Go to the home screen of your Android Phone. 
Open up "Google Photos". 
Select the video that you want to edit/play. 
Once the video starts playing, tap the screen outside the video and select the "Edit" icon to bring up two handles on the video.
You will now see two white edit handles; You can drag these handles to edit the video to be shorter or longer, whichever way you see fit. 
Using the video editor packaged up in your android phone is the simplest method. However, many of us prefer to add a bit more pizazz to the videos we are sending to our loved ones. If this is the case, you can change the video editor using a 3rd party app. 
How To Change the Video Editor on Your Android Device
The first order of business is to select a video editing app from the app store. Once you have the new video editor app installed, please open it and follow the prompts to set it up. Once you've done that, you should be able to edit your videos just like before. 
If you're not happy with the new video editor, you can always uninstall it and go back to using the default one. Go to your phone's settings and look for the "Apps" or "Applications" option. 
From there, you should be able to find the video editor app and uninstall it. This will allow you to switch to a new app or use the Android system to edit the content. That being said, the question remains, what 3rd party app will work for the Android system? 
Best Third-Party Apps for Android 
Video Show
Video Show is a powerful video editing tool that lets you create professional-looking videos in just a few taps. It has a robust yet straightforward interface that makes it easy to get started with video editing on Android. With just a few taps, you can add text, transitions, and other effects to your videos. Video Show also lets you trim and merge video clips, add music, and more. To setup Video Show, use the following steps: 
WeVideo
WeVideo is a tool that combines a very simplistic interface with an extremely high-quality video editor and video production assistant. It's the type of app that even a 5-year-old can use to create a stunning video for the whole Kindergarten to see. It includes all sorts of add-ons like special effects and the like. 
Kinemaster 
If you're looking for a more comprehensive video editing solution, you should check out KineMaster. KineMaster is a feature-packed video editor that easily lets you create professional-looking videos. With KineMaster, you can trim and splice video clips and add text and transitions. KineMaster also offers a wide range of tools for creating effects and animations.
Viva Video 
If you're looking for a simple app that can help you quickly and easily add music to your videos, then check out Viva Video. With Viva Video, you can add music from your device's library or online sources like YouTube. You can also adjust the playback speed of your music and apply filters to it.
Viva Video is an excellent option if you want to quickly add some music to your videos without fussing with complex settings.
Conclusion
Whether you are using the Android system or 3rd party apps, this is a simple guide to give you a basic understanding of how to edit your videos. Now you can be the one sneakily taking videos on your phone while none suspects anything is amiss. Don't worry. We won't tell anyone if we ever catch you filming someone without their permission as long as you use our advice!