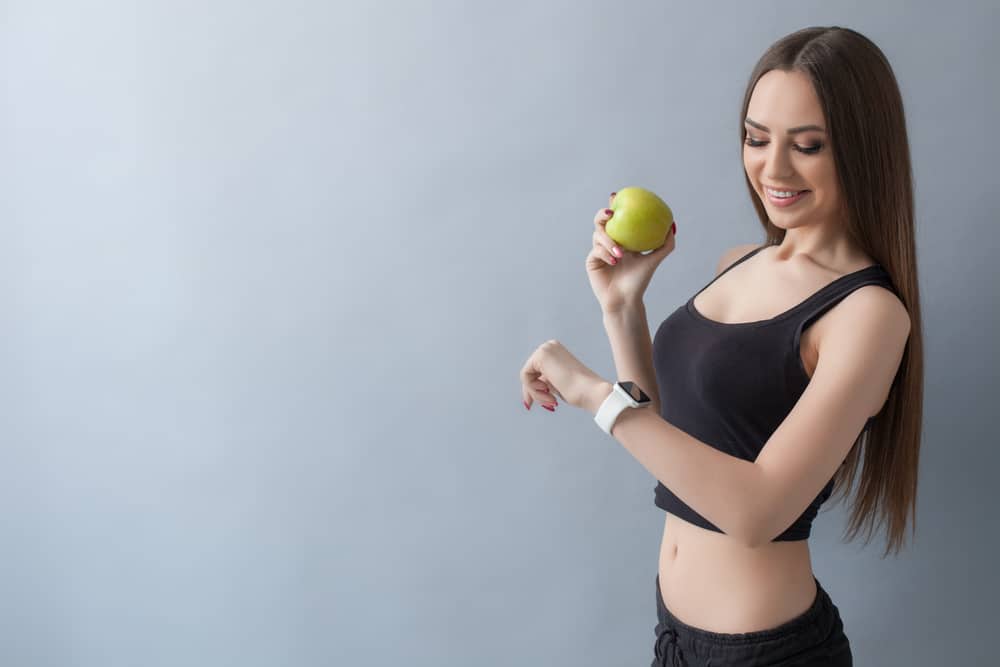 Over time, our lifestyles change, such as diets and exercises, and we lose or gain weight. When this weight change happens, it becomes essential to change the data on our Apple watch to the current one. Failure to do this will result in inaccurate measurements during workouts.
To change your weight on the Apple watch, you have to do it via the Health app of your iPhone. Your Apple Watch Activity app wouldn't be able to change it.
As you continue in this article, you will learn how to adjust your weight data on your Apple Watch.
How To Change Weight on Apple Watch Activity App
Only your iPhone Health app can help you adjust your weight on your Apple watch.
Your iPhone Health app helps to synchronize data to your Apple watch. On the other hand, the Activity app of your Apple Watch utilizes this stored data to make measurements.
Nevertheless, there are still many functions your Activity app can perform, and all have been given in this article.
The following information below shows you how to change your weight on your Apple Watch:
On your iPhone, go to your "Watch" app.
Click on "My Watch" > "Health" > and then to "Health details".
On the health details page, click on the "Edit" icon. This action will allow the option to adjust the height or the weight.
Click on "Weight" and adjust it.
How To Change the Measurement Unit of Your Apple Watch from Kilogram to Pounds
You can change the measuring unit of your Apple Watch from kilograms to pounds or vice versa. You can change it by going to the "Unit" tab in your iPhone's "Health" app. And just like changing the actual weight numerical value, changing the unit can only be done using your iPhone.
To change the weight from pounds to kilograms or vice verse of your Apple Watch, you should
Go to the "Health" app on your iPhone.
Click on "Browse Tab" and then "Body Measurements".
Scroll down and find the "Unit" button and click on it. The unit options for weight available are kg (kilograms), lbs (pounds), and st (stone).

You can only adjust settings on weight, be it the unit or the numerical value using your iPhone.
However, adjusting other measurement units, such as changing meters to yards, miles to kilometers, or calories to kilojoules, can be done by your Apple Watch or iPhone.
Other Functions Adjustments on Apple Watch
Your iPhone is limited in adjusting some settings on your Apple Watch. Hence, you will still need your Apple Watch to control some of your Workout settings.
Here are several settings that you can alter solely using your Apple Watch.
Option #1: Change Other Measurement Units of Your Apple Watch aside from Weight
Besides changing your iPhone's weight units/numerical value, you can change other physical dimensions using your Apple Watch. For instance, you can change units of energy (calories/kilojoules) or length (yards/meters/miles/kilometers).
To do this, you should:
Go to the "Settings" app on your Apple Watch.
Click on "Workouts" and then "Units of Measure".
Option #2: Temporarily Stop Apple Watch from Tracking Workouts
Also, you can pause the operation of your apple watch when you don't need it to track your physical activities. For instance, when you wait to cross a road ahead during road running. Also, when you have no intention of monitoring some of your physical activities.
A simple way to pause your workout is to:
Go to the "Settings" app on your Apple Watch.
Go to "Workouts" and then switch on "Auto Pause".
Option #3: Manage Battery Life During Workouts
Conserving battery life is essential when working out with a low battery percentage or during extended workouts. For instance, hiking, marathon running, cycling, and similar sports require you to conserve battery power.
Here is the way to save the battery power of your Apple Watch during workouts:
Go to "Settings" on your Apple Watch.
Click "Workouts" and then "Power Savings".
Option #4: Avoid Measurement Errors When Your Apple Watch is Tracking Your Workout
If your Apple Watch screen is still on, accidental clicks can interrupt tracking and affect measurements.
Here is how to lock your Apple Watch screen for workouts:
Swipe the screen from the left side of your Apple Watch screen to the right side.
Immediately tap the "Lock" icon to turn it off.
Option #5: Cancel all Workout Reminders
Finally, using your Apple Watch, you can turn off workout reminders. This function prevents unnecessary notifications pop up when we move or do physical activities not workout-related.
Here are the steps to cancel all Apple Watch workout reminders:
On your Apple Watch, go to the "Settings" app.
Go to "Workout Reminder" > "End Workout Reminder".
Conclusion
Changing the weight on your apple watch is easy, and all you have to do is adjust it using the Health app of your iPhone.
Apple Inc. designed the health app of your iPhone to complement many functions in your Apple watch. For example, it can synchronize health data from your iPhone to your Apple Watch, among other tasks.
This article has provided several functions your Apple Watch and iPhone can perform to track your workout and exercises. Be sure to check them out to fully utilize your Apple Watch's potential.