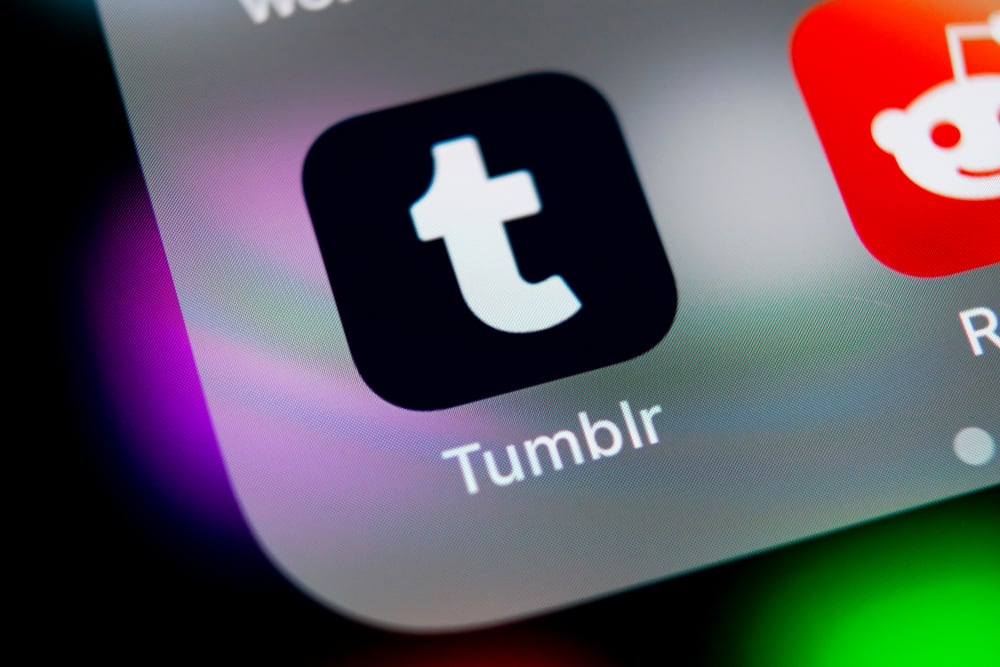 Tumblr is a popular blogging platform famed for its great flexibility that permits you to add a maximum of 10 blogs each day. Because Tumblr has existed for several years, you might have initially selected a random username or something that reflected your interests in the past. But you might now no longer have such interests and want to change your username.
Fortunately, changing your username on Tumblr isn't that complicated and should only take a few minutes. Therefore, it's clear the steps to follow are easy-to-follow.
1. Launch the Tumblr app on your smartphone. 
2. Sign in to your Tumblr account on your iOS or Android smartphone. 
3. Click on the account icon that has a person-shaped design. 
4. Tap the settings button with a gear shape in the upper right corner. 
5. Click on the "Change name" option. 
6. Key in your new username and click on "Save". 
Look no further for a more detailed idea of the steps to follow when changing the username on the Tumblr app. In addition, you'll be taken through frequently asked questions connected to the Tumblr blogging platform. Let's get started.
Steps To Change Your Username on the Tumblr App
You don't necessarily need to log into your Tumblr account via the web browser to change your username. Instead, you can conveniently alter the username using the Tumblr app. Here's a look at the steps to follow when changing your Tumblr username using the app.
Open the Tumblr mobile app on your Android or iOS mobile device.
Log in to your Tumblr account.
Tap on your profile or account icon, the default profile photo icon on the lower corner of your smartphone screen.
Go to your smartphone's top right corner and click on the settings gear icon. After that, you'll see your Tumblr username that you intend to change in the "Account Settings".
Tap the option "Change name" that appears second on the "Account Settings" list.
Enter the new username you want for your blog and tap "Save". Your new blog username and UR should have a maximum of 32 characters.
If the username you wish to use is already registered to someone else, Tumblr will give you a couple of suggestions to use for your new username. You can then choose the username you feel is almost identical to the username you initially wanted.
Tips for Creating a New Username on Tumblr
Some tips to help you develop a unique username for your blog URL include the following.
Avoid hyphens.
Expect numerous attempts.
Say your new username out loud.
Think about keywords.
Use your identity.
Avoid trademarks unless they belong to you.
Always do your best to keep it short and precise.
If you've changed your username but have a change of heart, worry not, as you can change it back to the original name. However, you must do it within 24 hours, or your previous username will have already expired.
How To Keep Your Old Tumblr Username
If you don't want someone else to use your old username, you can create a new blog where to use it. Here are the steps you should follow.
Go to your dashboard and tap on your blog name.
Click "Create a New Blog".
Type your old username in the URL section and tap "Create Blog".
After reclaiming your previous username as the URL of your secondary blog, post a message on this secondary blog with a link to your new URL. Another option is to edit the HTML of the secondary blog so that it can automatically forward visitors to this new URL.
Summary
It's no doubt that the Tumblr app is very flexible because of the number of blogs it allows you to add every day. But to make yourself more relevant, you might be forced to change your username. And if you're confused about how to get this done, worry not, as the entire process is relatively straightforward.
In this detailed guide, you've been taken through all the steps you should follow when changing your username on the Tumblr app, so long as it's up-to-date. As a result, you can come up with a username that today better matches your interests and helps you better attract the attention of your target audience.
Frequently Asked Questions
Can you delete your primary blog on Tumblr without deleting your account?
Yes, it's possible to delete your primary blog on Tumblr and not delete your account by following the steps below.
1. Sign in to your Tumblr account and tap on the gear icon on the screen's top right corner. 
2. Tap on "Settings". 
3. Click on "Blogs" on your screen's left side. 
4. Tap on "X" adjacent to the blog you're looking to delete. 
5. Tap "Delete Blog". 
6. Click "Confirm".
After deleting your primary Tumblr blog, all your account details and uploaded content will be erased.